Singapore, December 2016 – DB&B Singapore has clinched a Bronze Award in the 'Industry Design Excellence Awards' (I-DEA) category for Best Workplace Design in Asia Pacific (above 5,000 square feet). The award winning project is the firm's design for Garena Group, the largest internet and mobile platform company for digital content, eCommerce and payment services in Southeast Asia and Taiwan.
The 80,000 square feet multi-storey office was unveiled in mid-2015, garnering online coverage for its unique, distinct design and employee-centric environment. DB&B's design sought to unify Garena's youthful culture with a powerful picture of 'Connectivity' – an idea that binds people in one connected identity.
View more project photos here.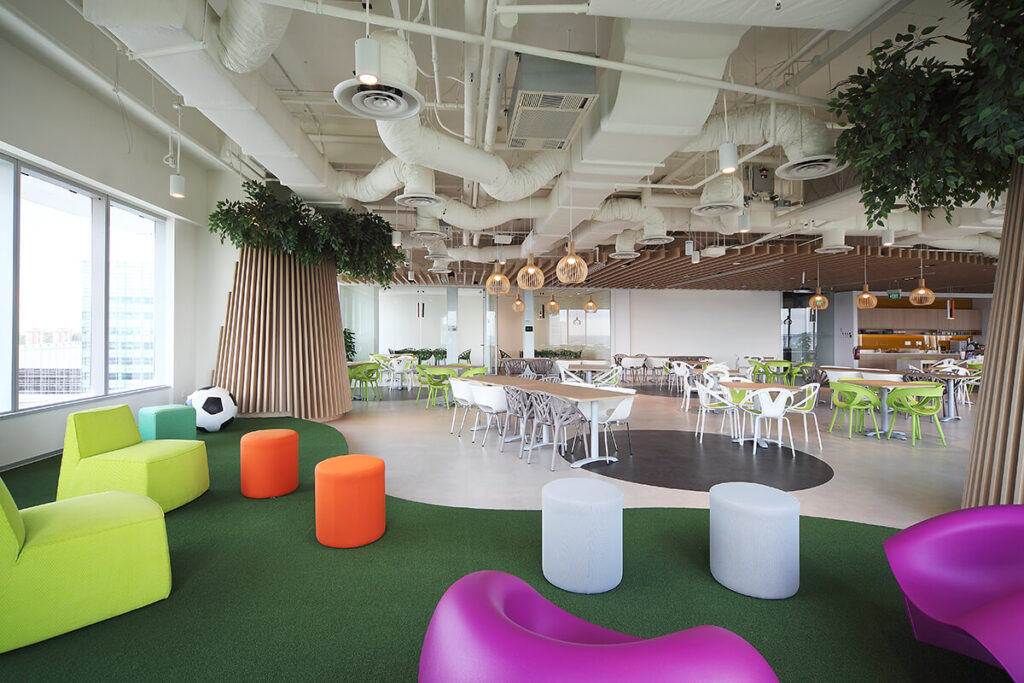 Speaking on the win, DB&B's Executive Director, Ms. Jeanette Siew said, "We pushed our boundaries to explore ideas that align with Garena's requirements and aspirations, and articulated it in the best way possible. The result is a workplace that Garena's employees are proud of and a place they can call home. Clinching the award is also a recognition of our design capabilities, cementing our position as one of Asia's leading interior design firms."
The I-DEA is part of the two categories for entry at the Design Excellence Awards 2016. The annual awards is organised by Interior Design Confederation Singapore (IDCS) and celebrates the best of local and regional interior design.
DB&B's work for Garena Group was also recently shortlisted as a finalist in the 2016 Shaw Contract Design for the Large Office category.