DEFINING THE NEEDS BEFORE TAKING ACTION
BD is a global leader in medical technology company that is advancing the world of health by improving medical discovery, diagnostics and the delivery of care.
They were looking to consolidate their existing offices from Tuas and Harbourfront Centre, to a regional headquarters at The Strategy. With a consolidation exercise of this size, it was imperative to fully understand the employee requirements such as meeting, training, storage and filing amongst others, and explore suitable work settings for their operations. Following an extensive workplace study, it was strongly suggested for BD to opt for an efficient desk sharing approach.
The overarching design concept revolves around the creation of a blended community space. Entitled "Hype Tribe", this was poised to be a workplace for the BD tribe to come together, strike cohesions with one common language. Noting the unique courtyard space at the core of the building, the designers made sure they capitalised on this to allow natural light to gently permeate indoors.
USER-CENTRIC WORK EXPERIENCE
The layout was executed in a weave pattern to allow easier placement of the built rooms and offer a different facing direction for each workstation clusters. This also created slightly smaller open office clusters which works for BD to address sound and noise concerns that come with a totally open office.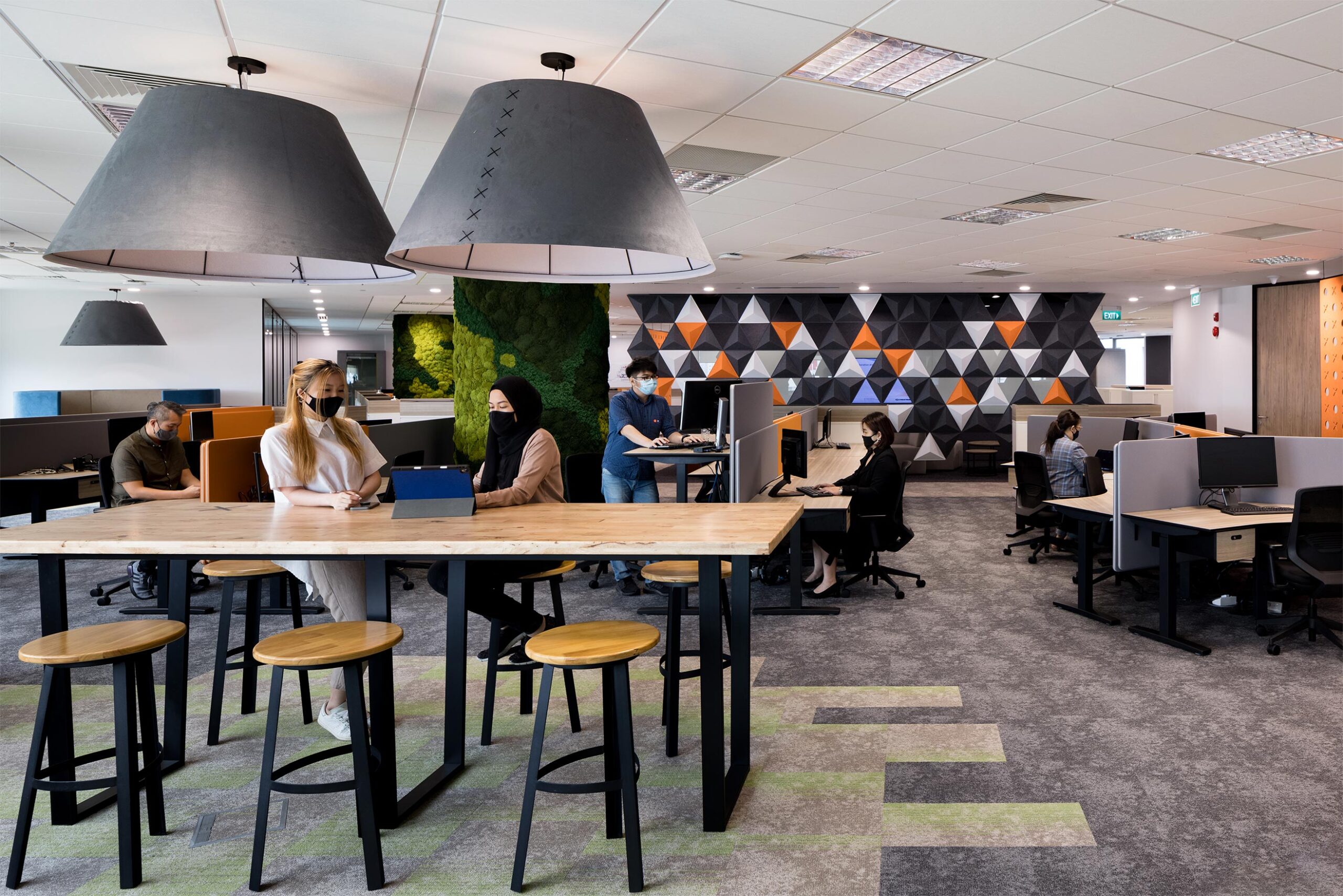 To further enhance acoustics elements, phone booths and sound absorption material were place in close proximities to work clusters where employees easily pop in for phone calls without disturbing their team mates. To contain sound in enclosed meeting rooms, all rooms were built with full height double glazing partitions. These glazing systems will still offer transparency and allow natural light to enter.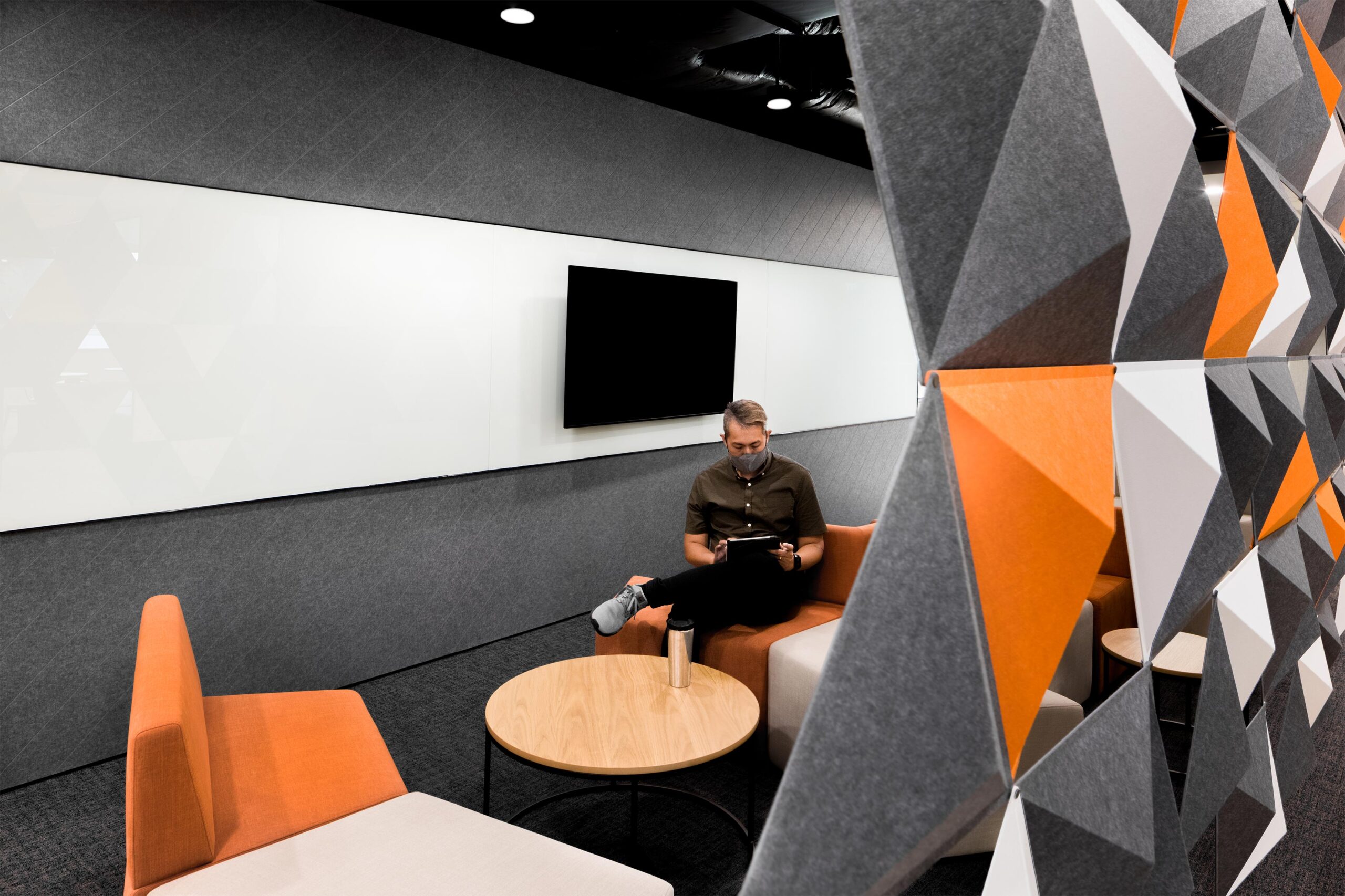 A hybrid of bench and 120 degree workstations were applied, giving users a variety of settings and also creating a more interesting landscape. Lockers are provided for users and a unique addition to the lockers is the 'carrier'. This accessory allows each user to lug their daily essentials to their respective desk and easily bring it back to the lockers at the end of the day.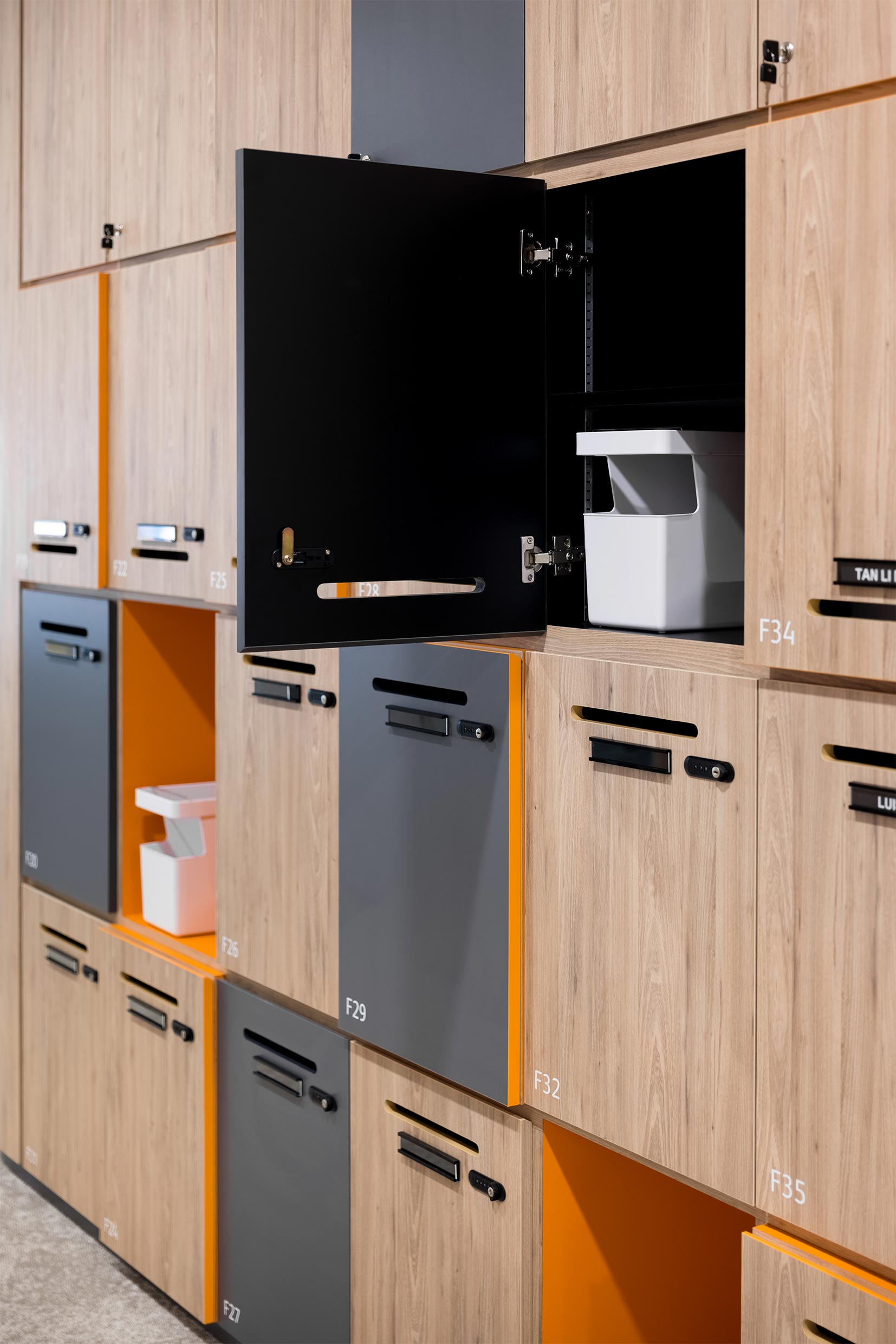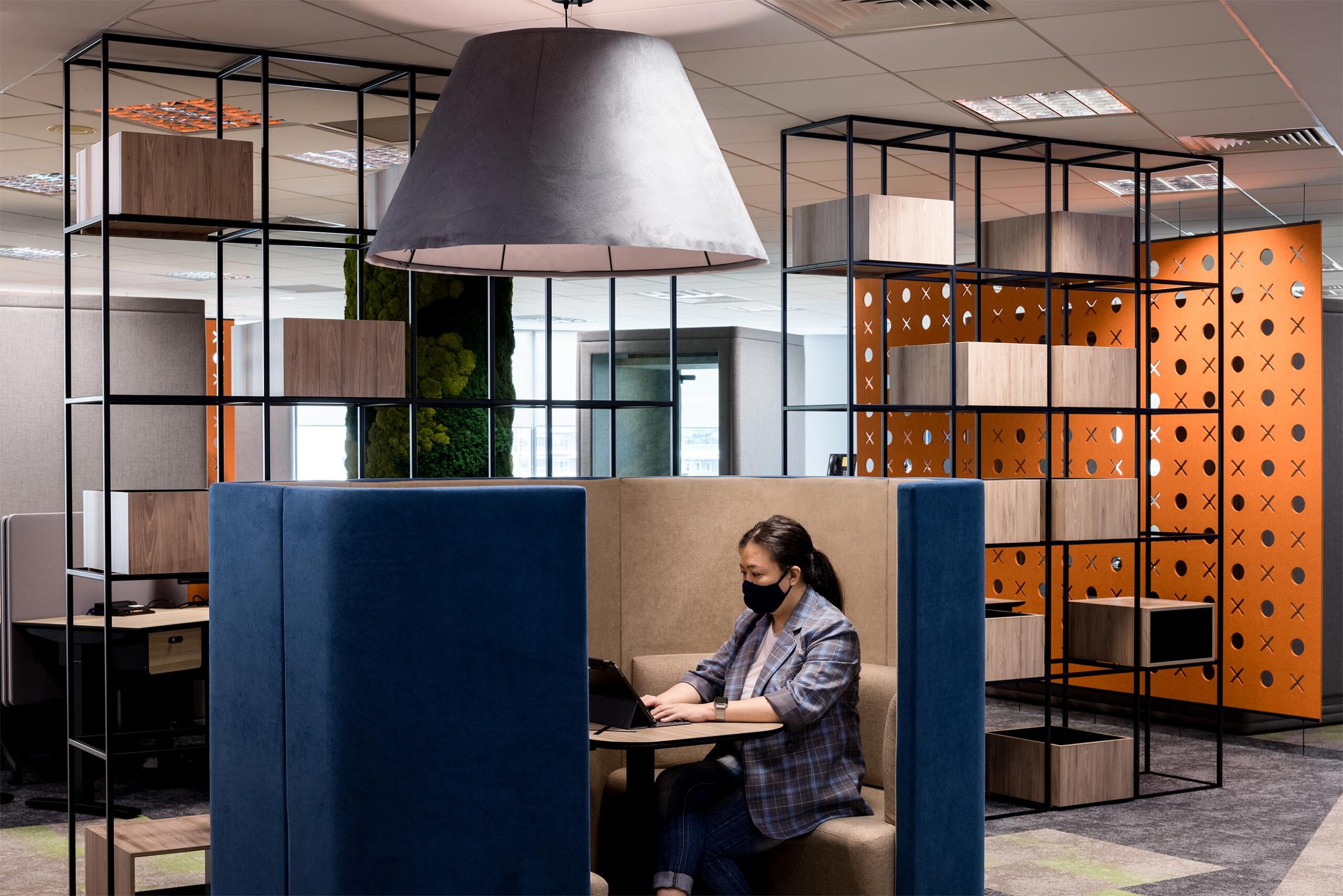 THE DRAMATIC IMAGERY WITH DIFFERENT EXPERIENCES
DB&B's design team aimed at creating impactful visual displays that fuel different experiences throughout the workspace. From the front of house, it is designed to mimic an Alfresco Café to create a more ambient and cosy environment.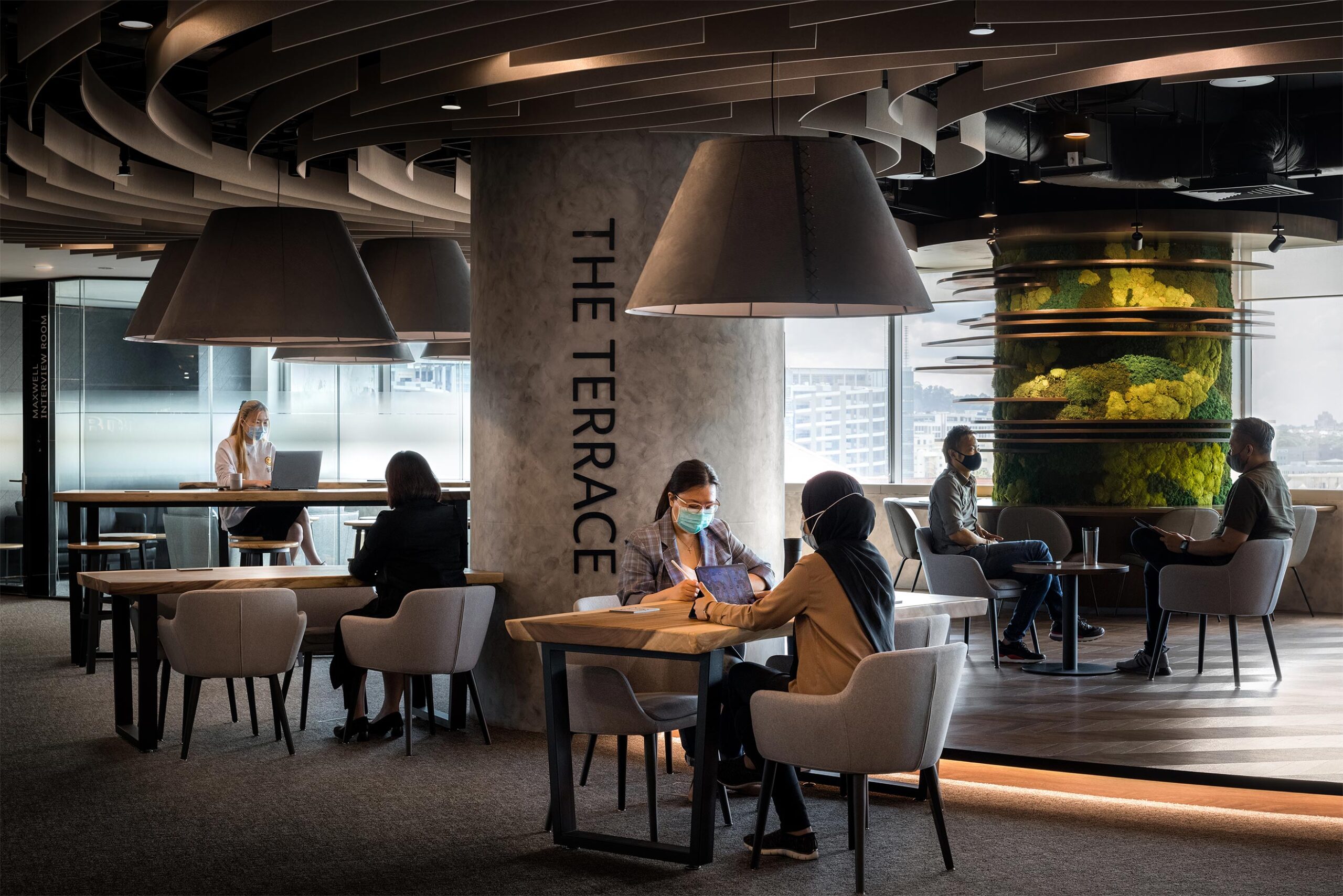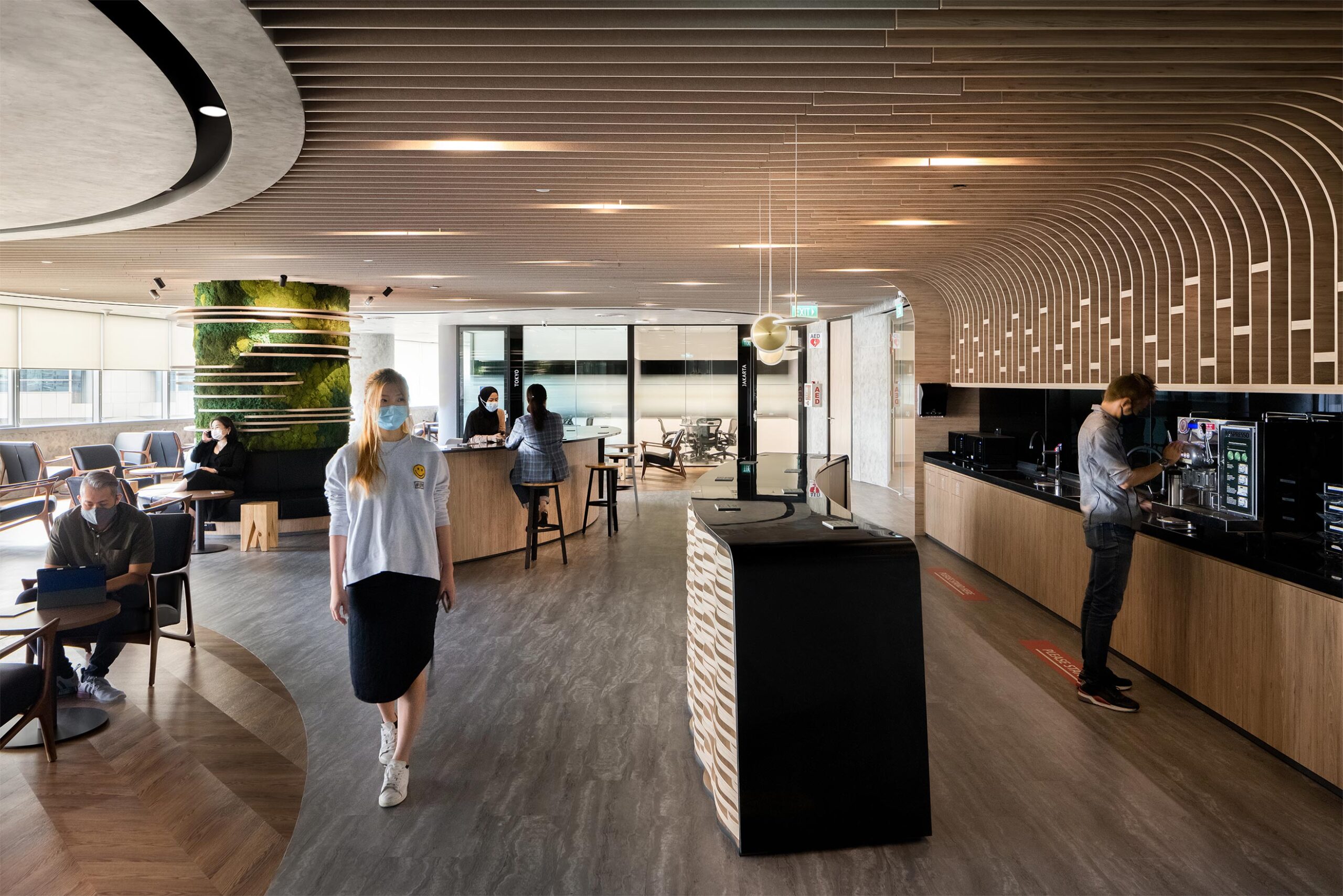 One key design element will be the suspended acoustic panels which emulates a dynamic flow or current. The dramatic interplay of wood and greenery elements enforces biophilia inspirations.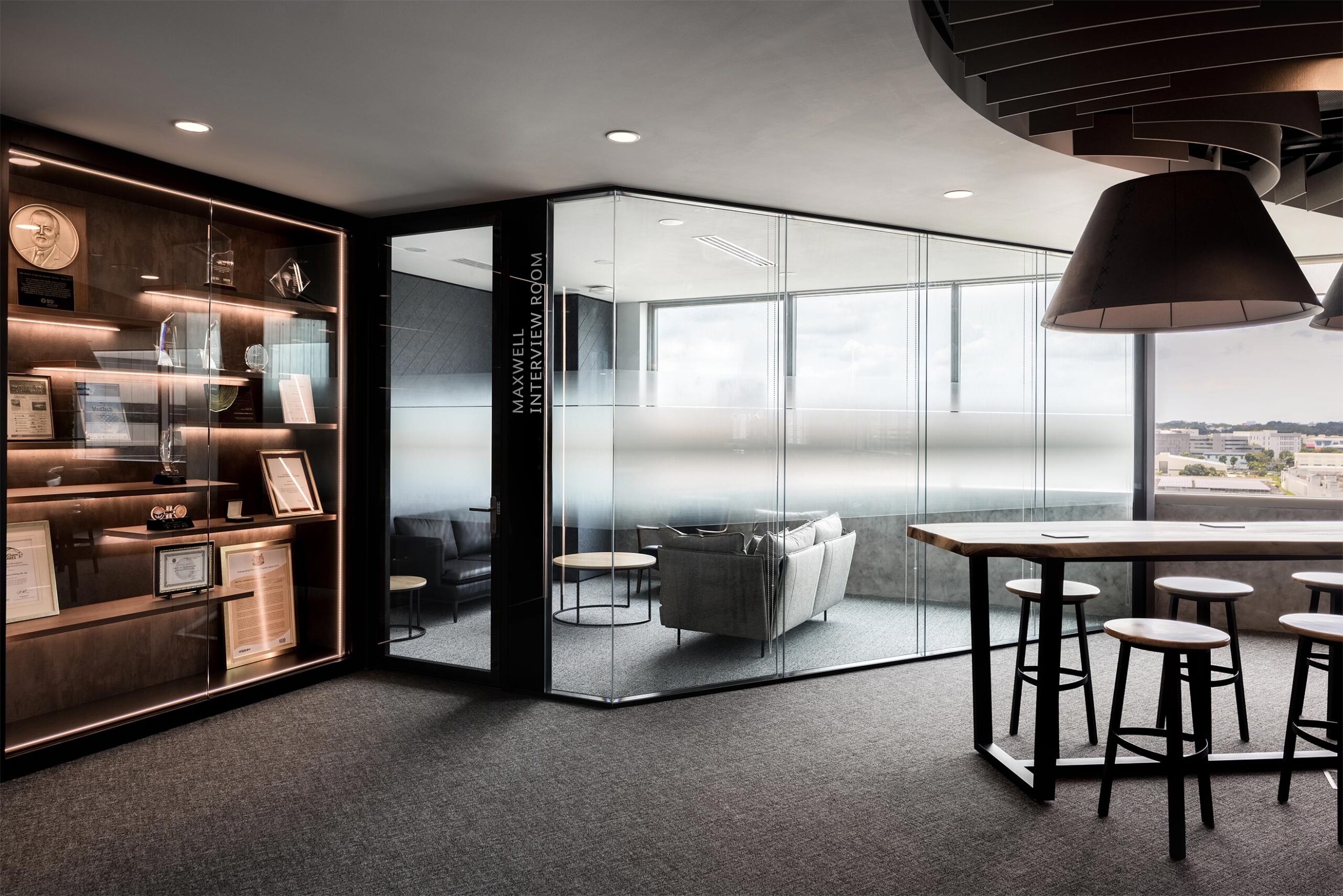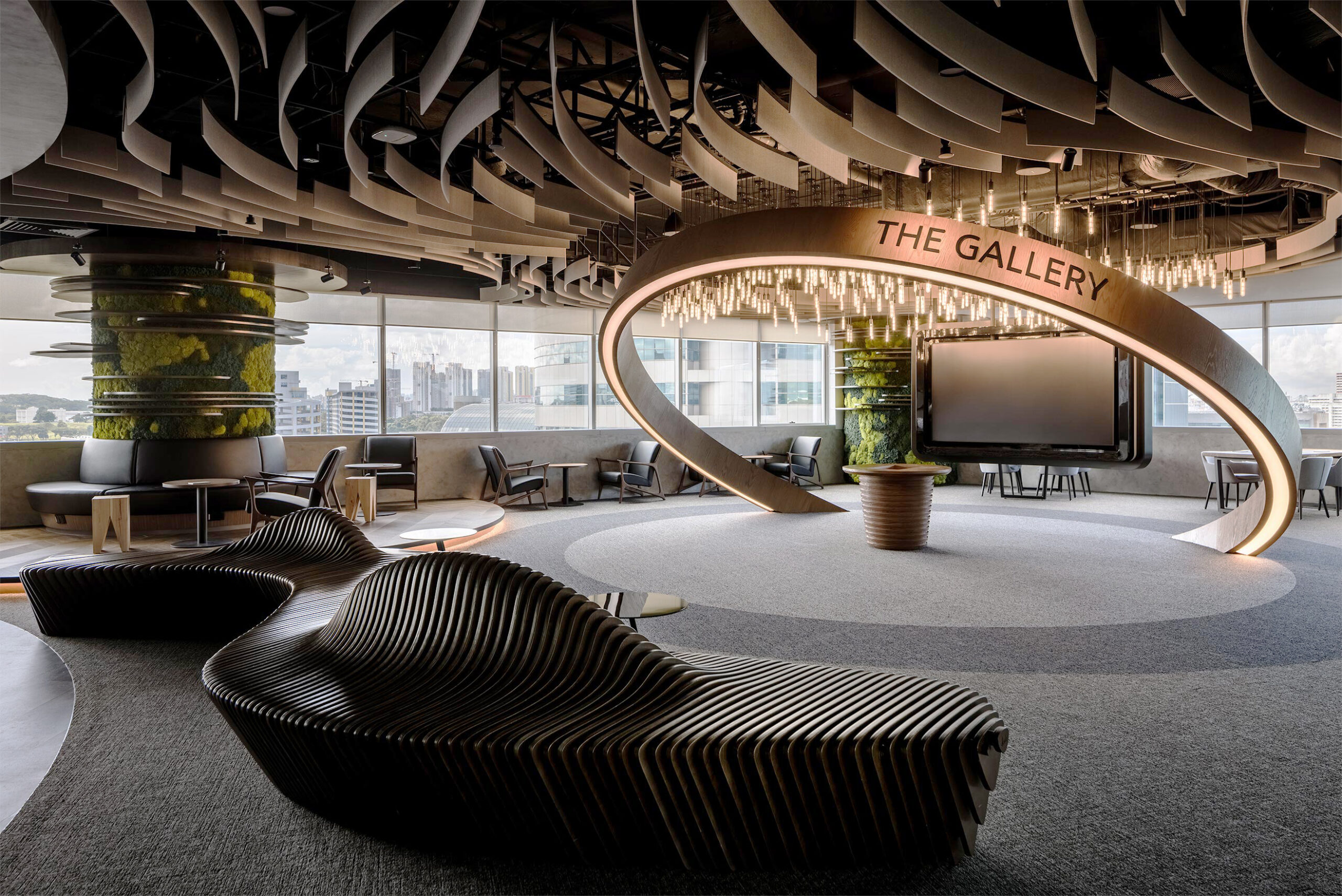 Adjacent to the main reception area is the 'The Gallery' where BD can showcase videos of their latest innovative product offerings on a large screen.
Other themed areas such as 'The Activity Centre', 'The Playground', 'The Garden', 'The Gazebo', 'The Terrace' etc intersperse the workspace. The Playground, 'The Garden' and 'The Gazebo' are the themed main collaboration areas that create interest points within the workspaces.