DRIVING INNOVATION THROUGH DESIGN
Dematic is a global leader providing a comprehensive range of intelligent intralogistics and materials handling solutions. In 2020, they were seeking a new workspace for their Asia Pacific Headquarters that could accommodate their growth in the region. Recognising that innovation is a key driver to their business expansion, collaboration and teamwork became a key concept infused into the design of the 3 key zones – the Social, the Office and the Innovation.
EXPLORING THE KEY ZONE
The Social features a central breakout space with meeting zones. This effective space planning strategy offers a pool of options for Dematic to host various events or meetings. This is further enlivened with a large TV wall, a world map lightbox panel, and a suspended mesh feature to celebrate the Dematic brand – which fully maximises the use of the high industrial ceiling.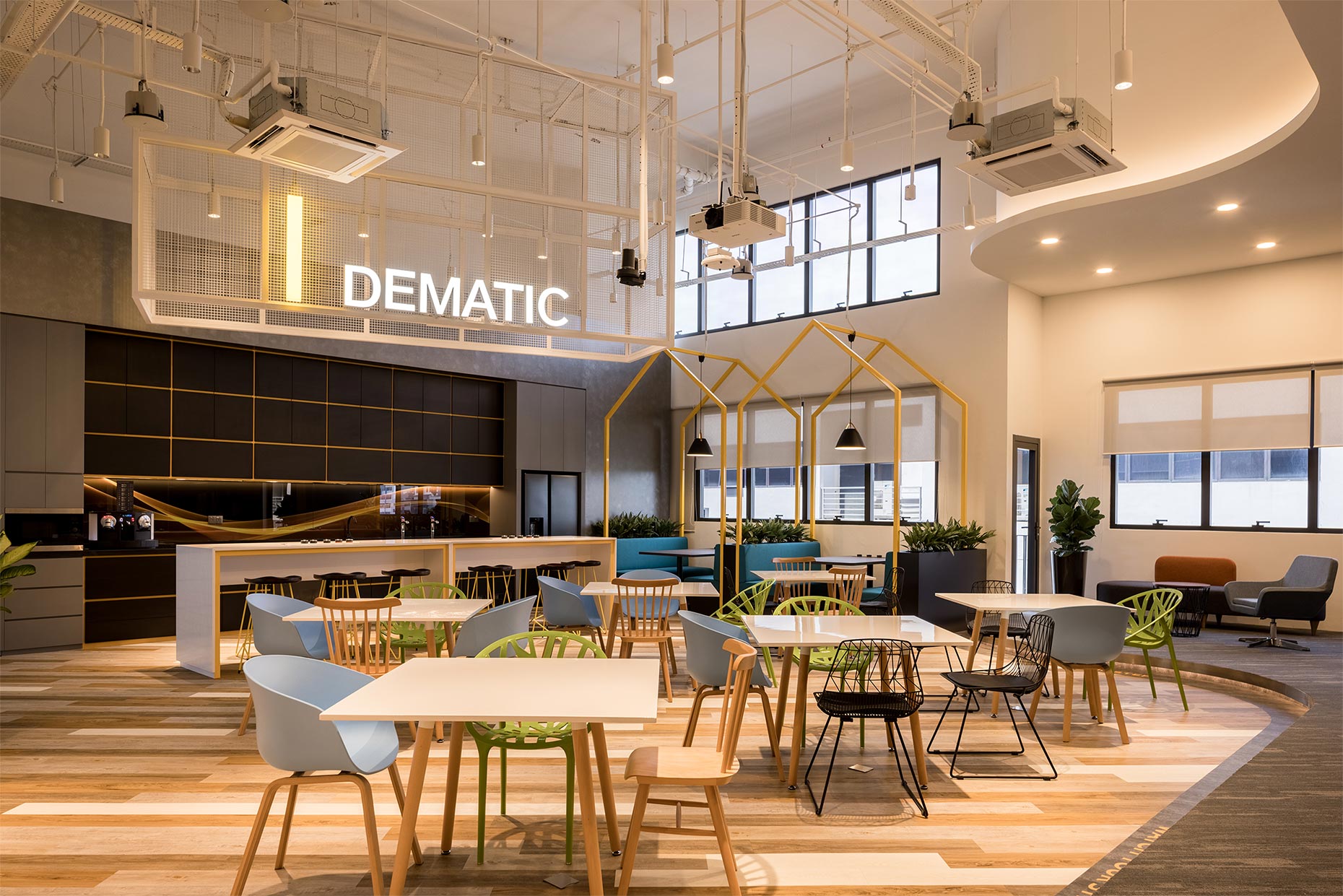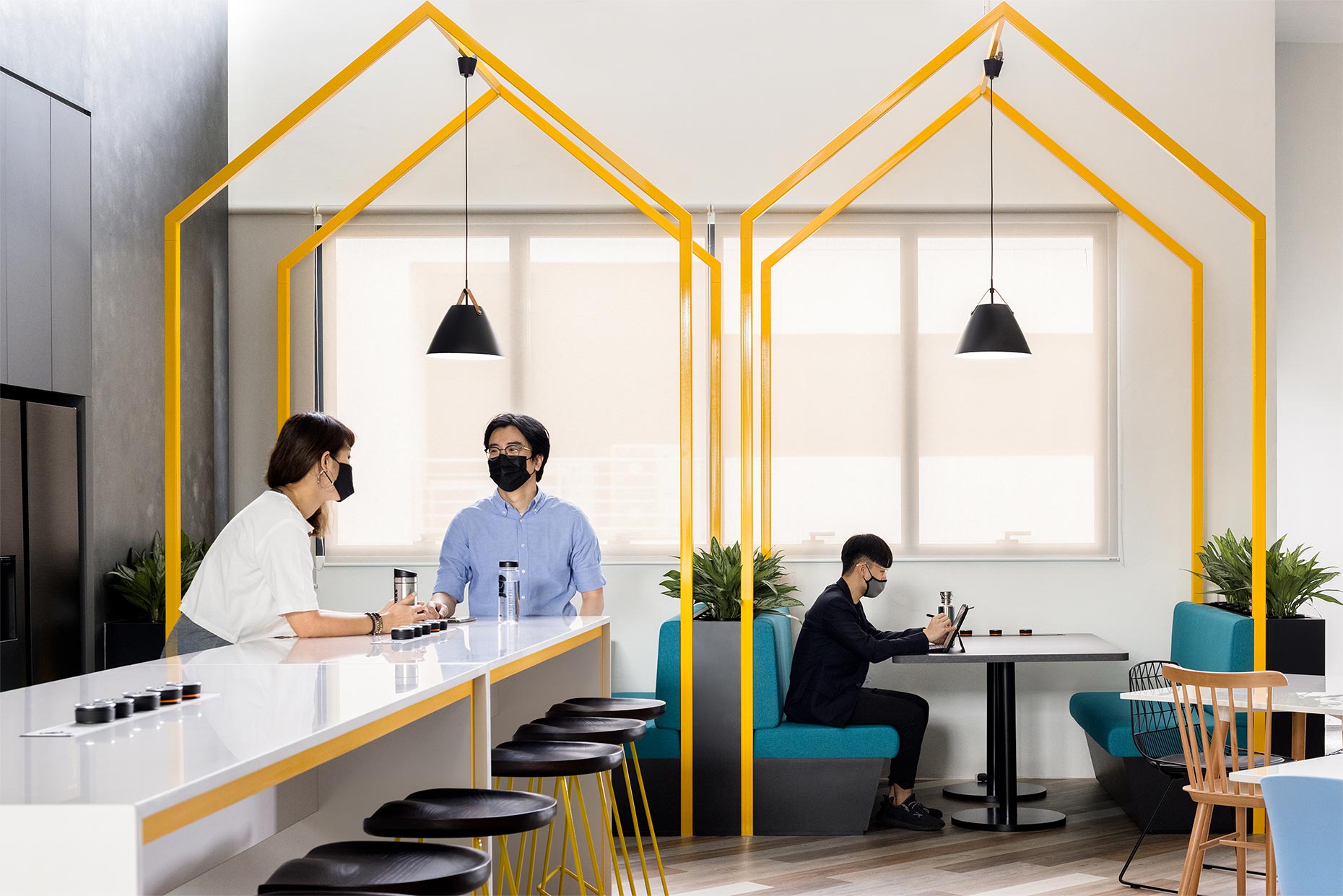 A towering stack of angled modules placed in an unconventional manner challenges the norms of associating innovation to only new technology – which is a direct reflection of how Dematic values innovation through combining ideas, developing and implementing new, smarter processes.
Further enhanced by wood textures and matte graphite throughout all elements of the space, the vitality of Dematic's yellow colour radiates from The Social to The Office.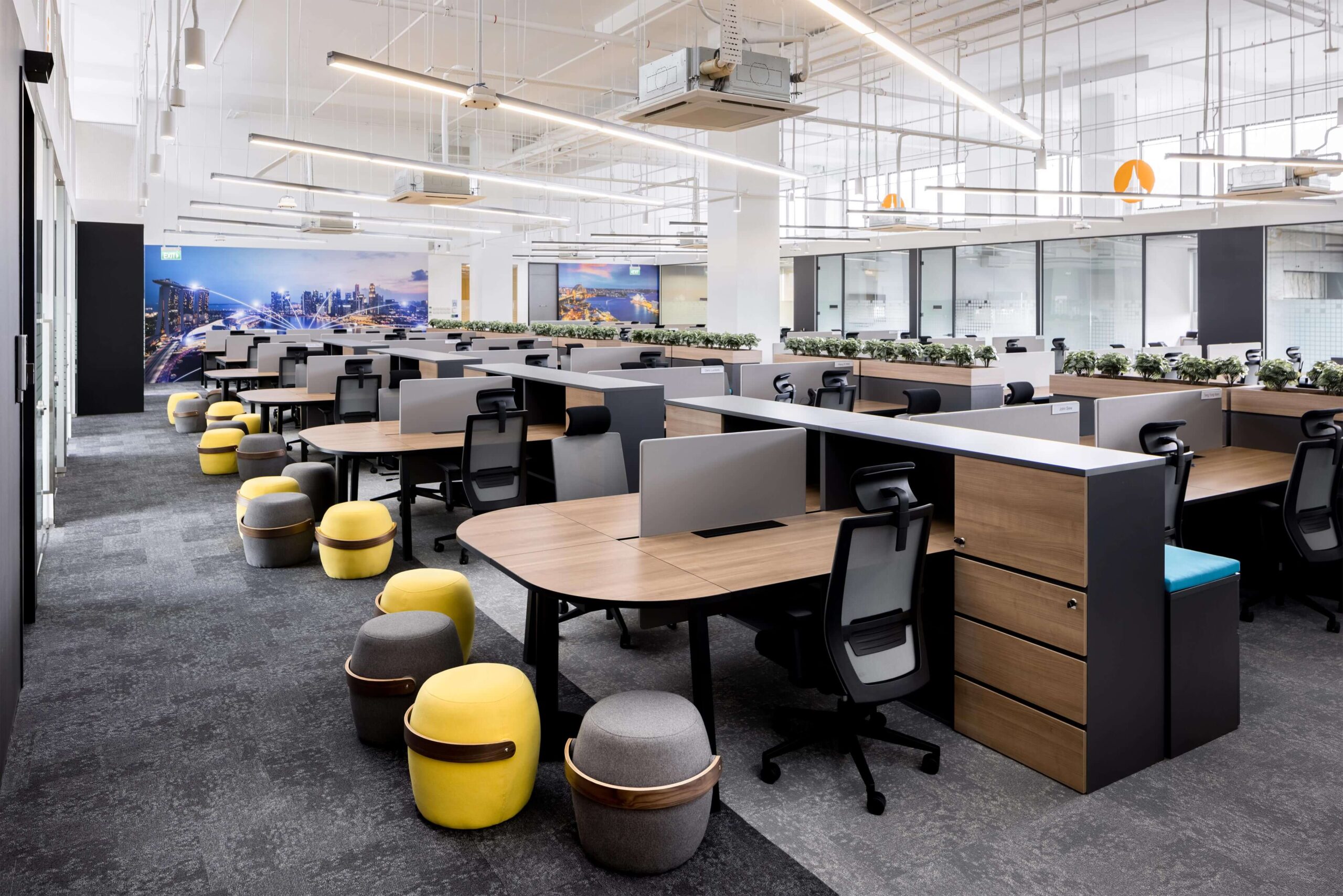 The design of The Office centres on function and flexibility– with workspaces flanked by discussion pods and collaboration booths, strategically planned as potential future expansion within the vast, open plan. Having mesh partition panels above the rooms instead of solid walls allow maximum daylight to flood the general work area.
To achieve a fine balance between optimizing daylight, communication and acoustic considerations, the design team exercised discretion in space planning and material selections to minimise and absorb noise at appropriate places. For private conversations, meeting spaces and phone booths were catered for.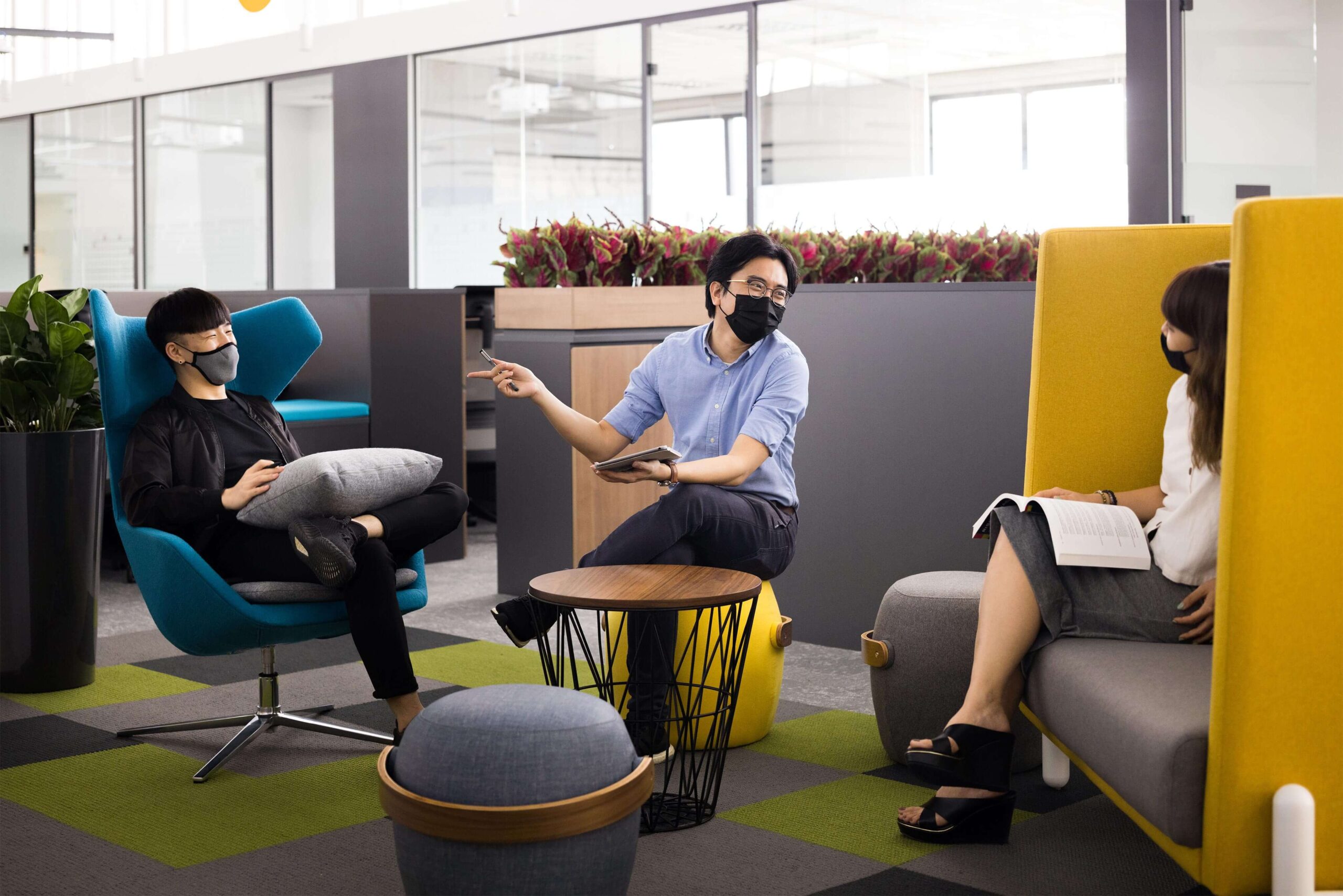 Strategically planned at the far end of The Office, The Innovation is also encased in glass to allow visitors to have a complete view of Dematic's product offerings.
THE HOLISTIC VISION
For the Dematic space, the application of strategic design thinking aims at fully understanding their nature of business and how they work before embarking on the ideation process. This drives the concept of smart zoning in the workspace so that it can be purpose-built, and in term enable a vibrant, bold brand disposition.