A Tech-Driven Workspace
DB&B worked with Distrii to achieve the objective of transforming the way people work. As this is Distrii's first foray out of their base in China, the facility had to undergo thorough design thinking process right from the onset. Distrii is designed to support its users in every way through comfort, technology optimization and customized work settings.
One Space Fits All
Diversifying from the usual office set-up, Distrii aims to operate in a more organic manner. Work settings include private and customized spaces as well as flexible, hot-desking areas available for bookings.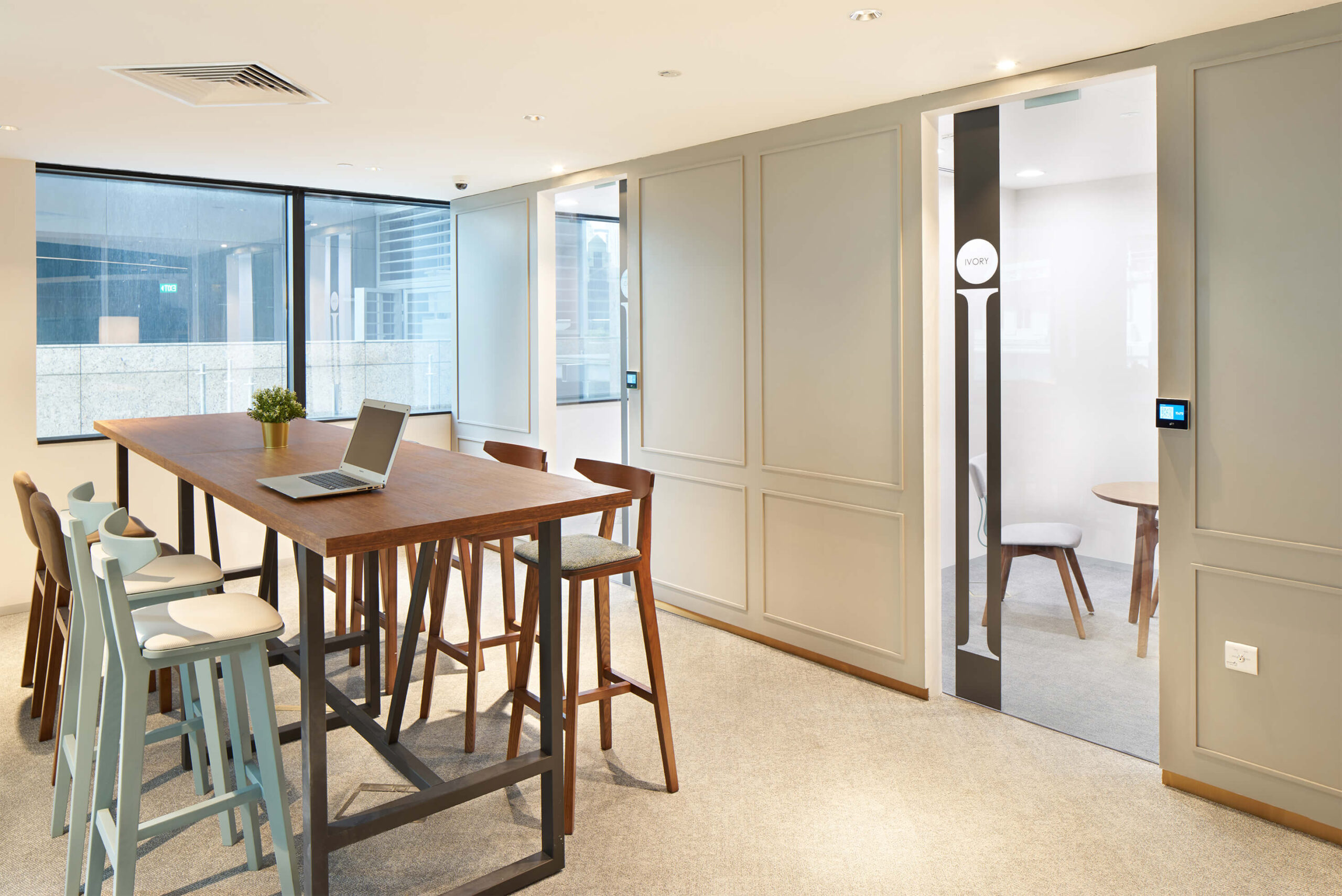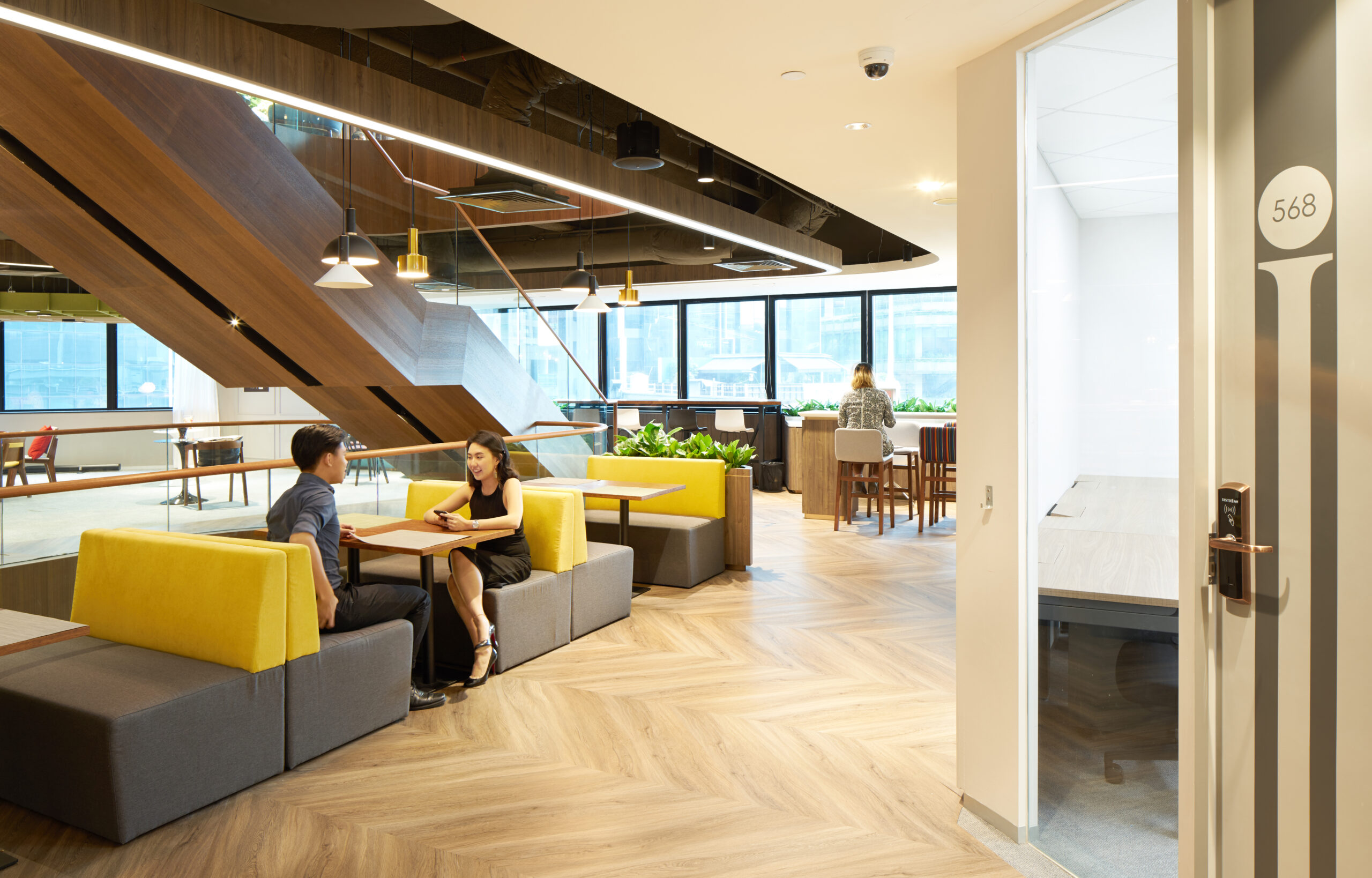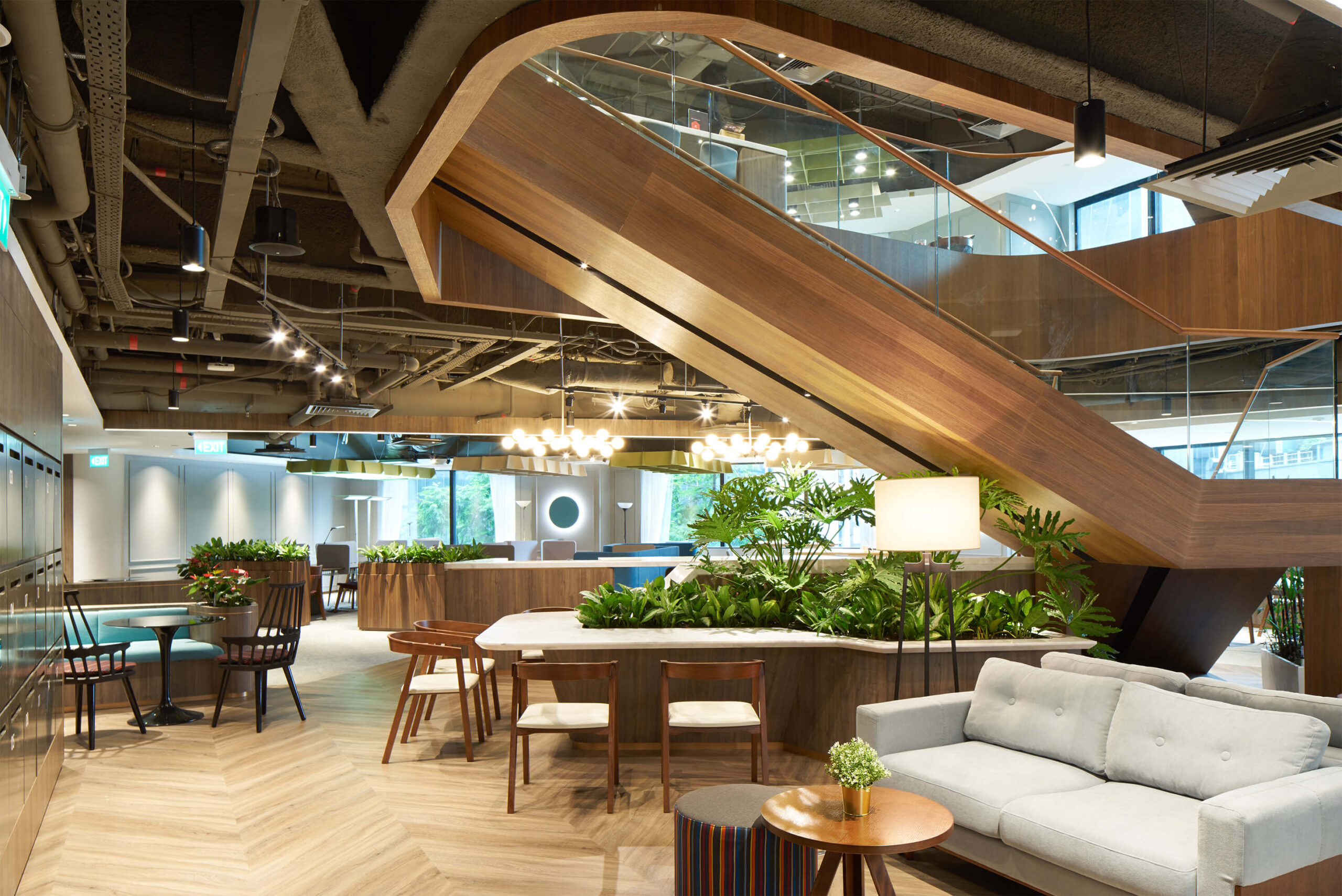 The design value adds to the new concept with strategic space planning that maximises real estate efficiency. Every space in Distrii is configurable and tailored to user needs. One such example would be the hot-desking area below the staircase, an unusual place to design for a work setting. The area is given a "café-bar" treatment, elevating the hospitality look and feel.
SMART Office Integration – Technology as Enablers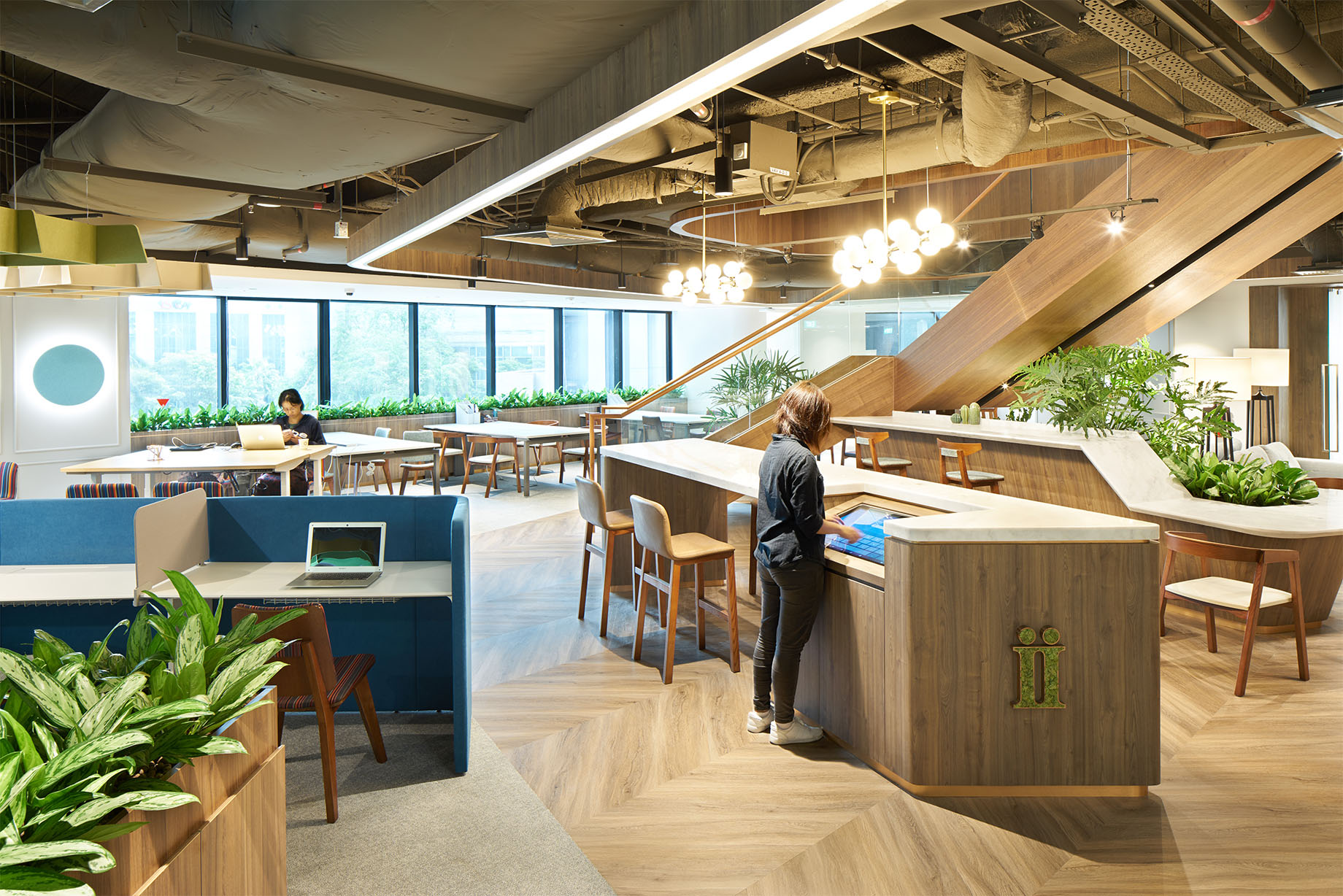 One of the key success factor of this project effectively integrated Distrii's proprietary enterprise collaboration and productivity tools to its physical space. This included a mobile application that is backed by a cloud-based system and Internet of Things Technology (IoT), focusing on office tools and social circles. The application provides access and booking of meeting rooms, as well as supporting video conferencing and internal administration management. Letting users stay connected both online and offline, Distrii provides an engaging space for its users.
Working at Home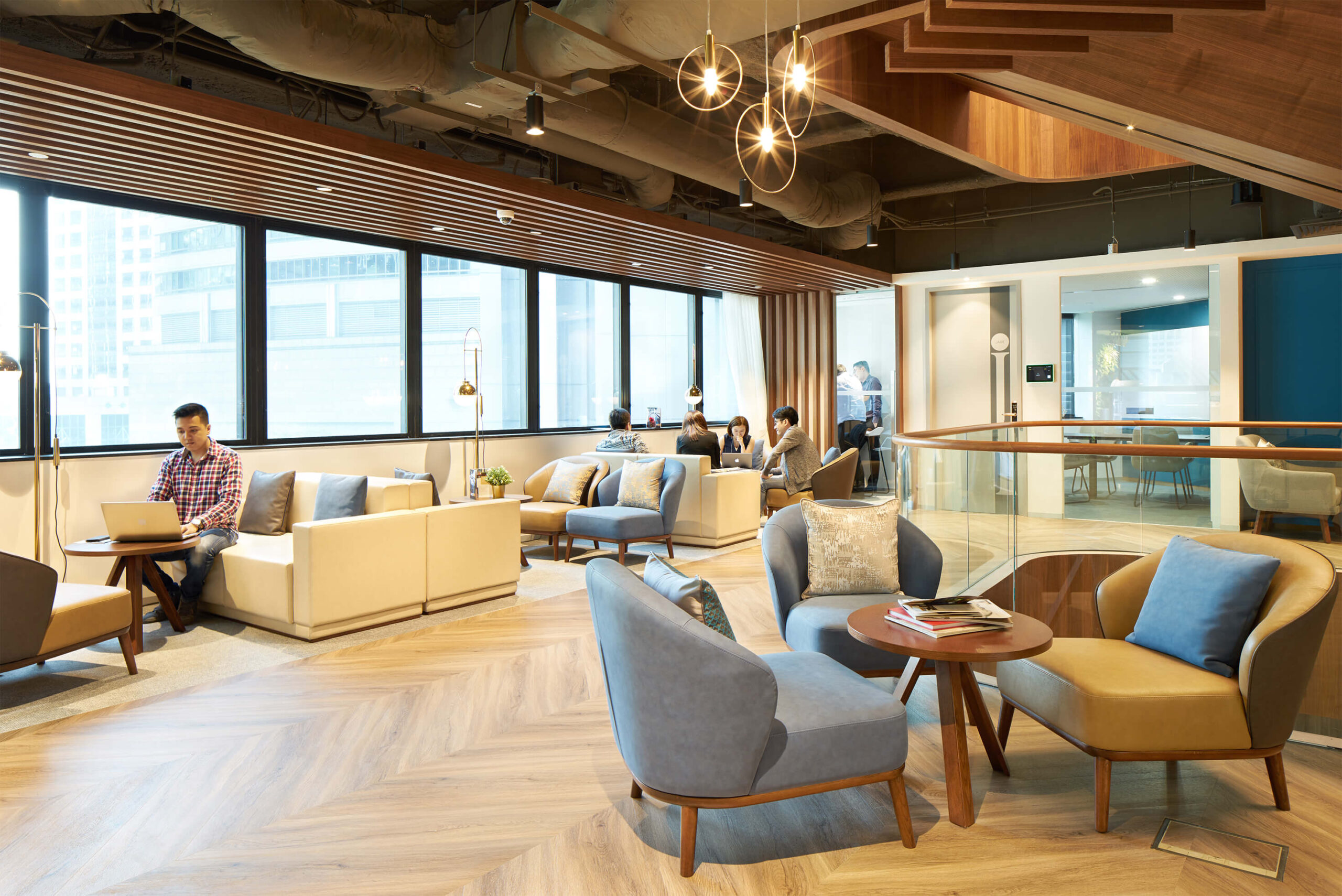 In addition to designing around the needs of the users, the design inspires users by making them feel right at home with a "resi-mercial" design approach, designing the office as we would a home. For a start, the design introduced residential furniture such as sofa and coffee table setting that could work as a discussion area or a personal workspace. Coupled with warm ambient lighting, and the clever interplay of wooden trellis and chevron-shaped flooring pattern with dark turquoise boiserie paneling, Distrii becomes a homely and warm co-working space.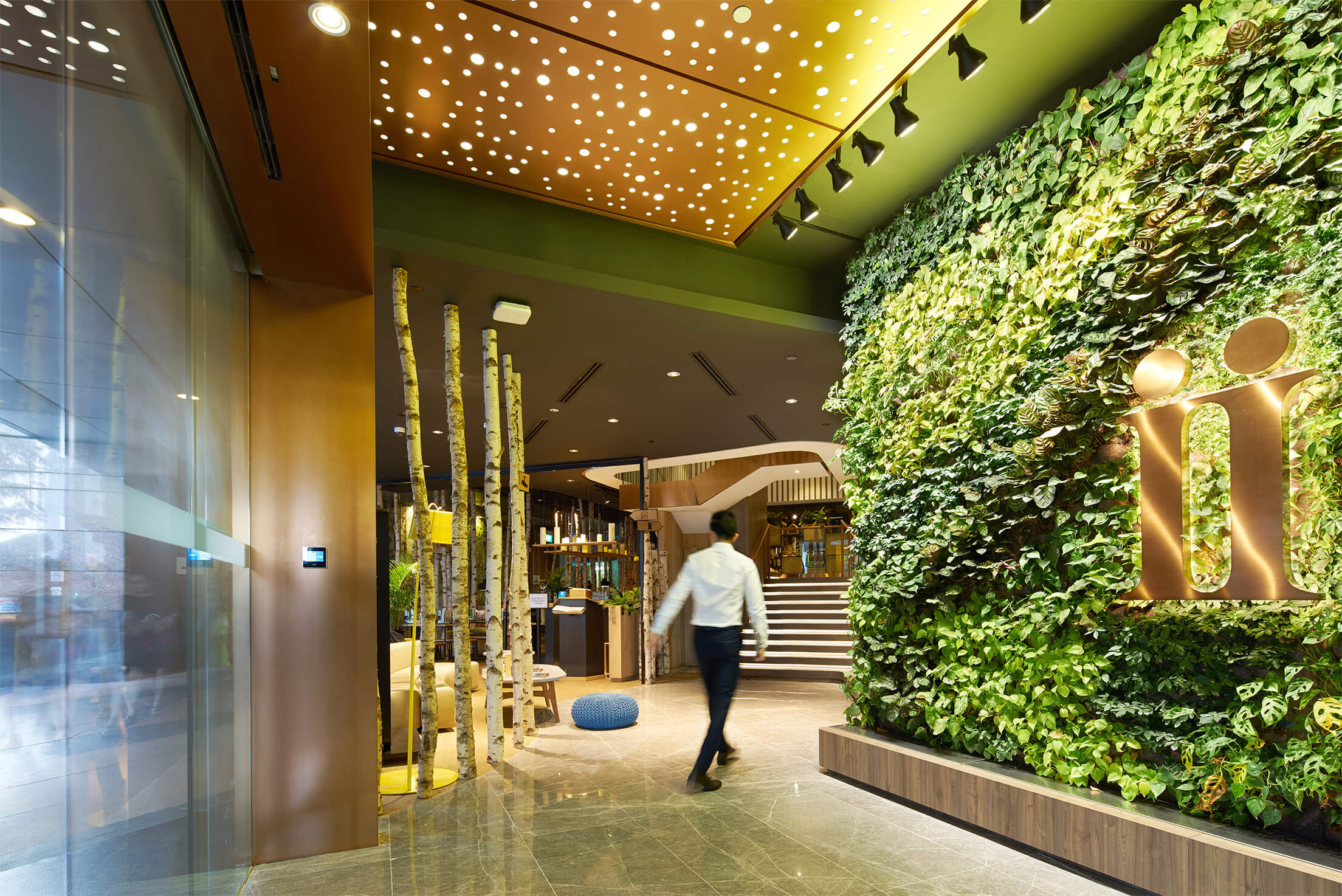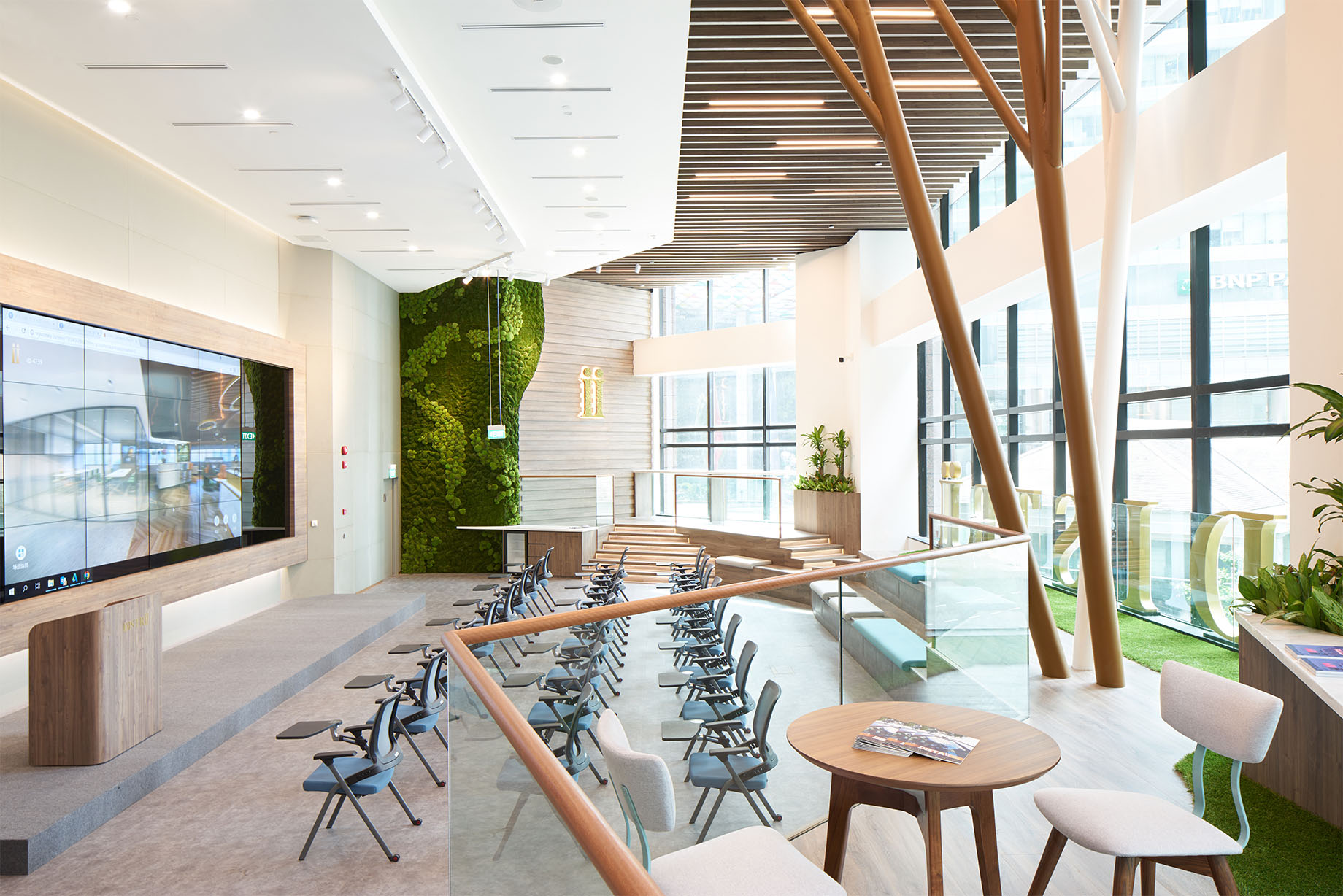 Biophilic elements are infused to energize the work environment by providing health and wellness to the surroundings. Bearing in mind that the users are the most important people to design for, Distrii's space design connects the multi-level facility with a grand staircase that provides the backbone of connectivity. The staircase is naturally flanked with plenty of greenery in line with sustainability efforts and nourishing the work environment.