A Destination Workplace
Seeking to consolidate their businesses in Shanghai, global leader in the family travel and vacation sector, Foliday recently moved into their 65,000 square feet office at SunPalace. This new space houses over 800 employees from three brands within the group- ClubMed, Albion and Casa Cook.
Bolstering Identity
It was imperative to design a space which represents what Foliday stands for – a 'vacation destination' instead of a mere office space. To bind the brands together, the colours in this office reflects a mix of the corporate colours from all three entities. The floorplates are also zoned after a beach resort theme, with a Port of Arrival, Deep Sea Venture, Coastal Waves, Beach and Land, and Mountain Peaks forming the various zones.
Wallspaces at collaboration hubs were used as a form of communication with employees and visitors, sharing fun facts about the various entities. Imagery used on the walls exude holidaying vibes, showcasing travel activities and the various properties Foliday owns globally.
Creating Connections
To foster collaboration, scrums areas were carved out near workstations for easy accessibility. These activity-based spaces are available in various configurations and serve the dual purpose of a congregation spot for team lunches and smaller group parties.
For larger groups and townhalls, a social hub is available at the two lower floors, offering a variety of seating arrangements ranging from individual bar seats to large communal tables. This space is spruced up by overhead trellis designs, wall textures and placement of branding sculptures to represent the various entities. Wood and warm lighting is used to create a welcoming vibe and encourage casual interactions among employees.
To increase accessibility between both social hubs and the main reception located at the top level, an internal staircase is erected to connect all three levels of the workplace. Biophilia is injected throughout the office space to promote wellness. Hot and cold beverages, and a foosball table are readily available at the pantries for a quick respite from work.
Foliday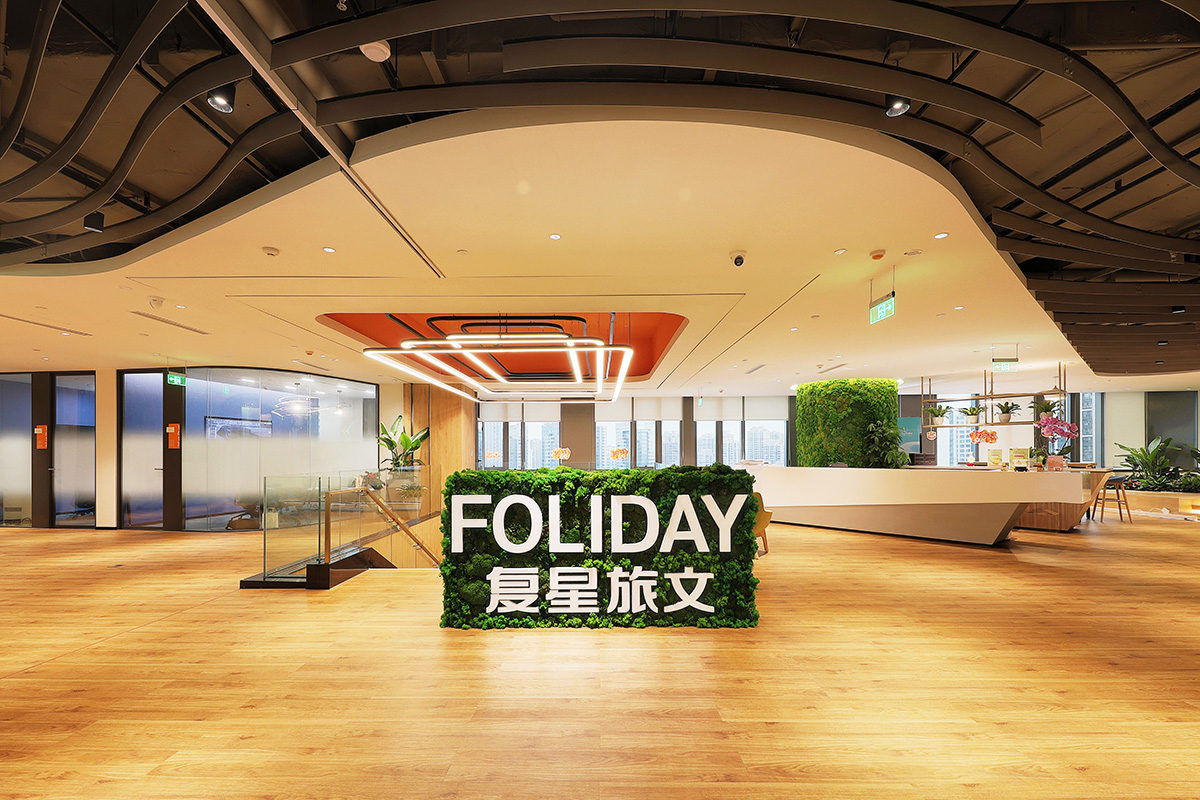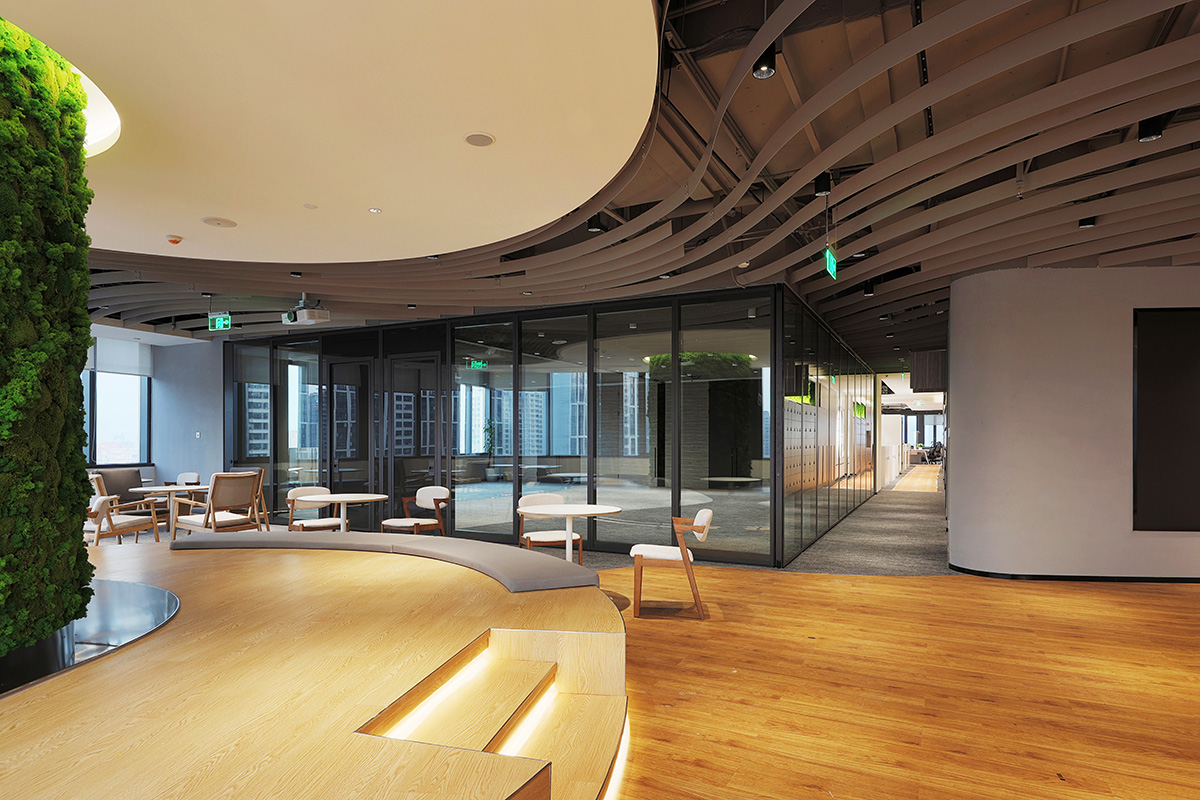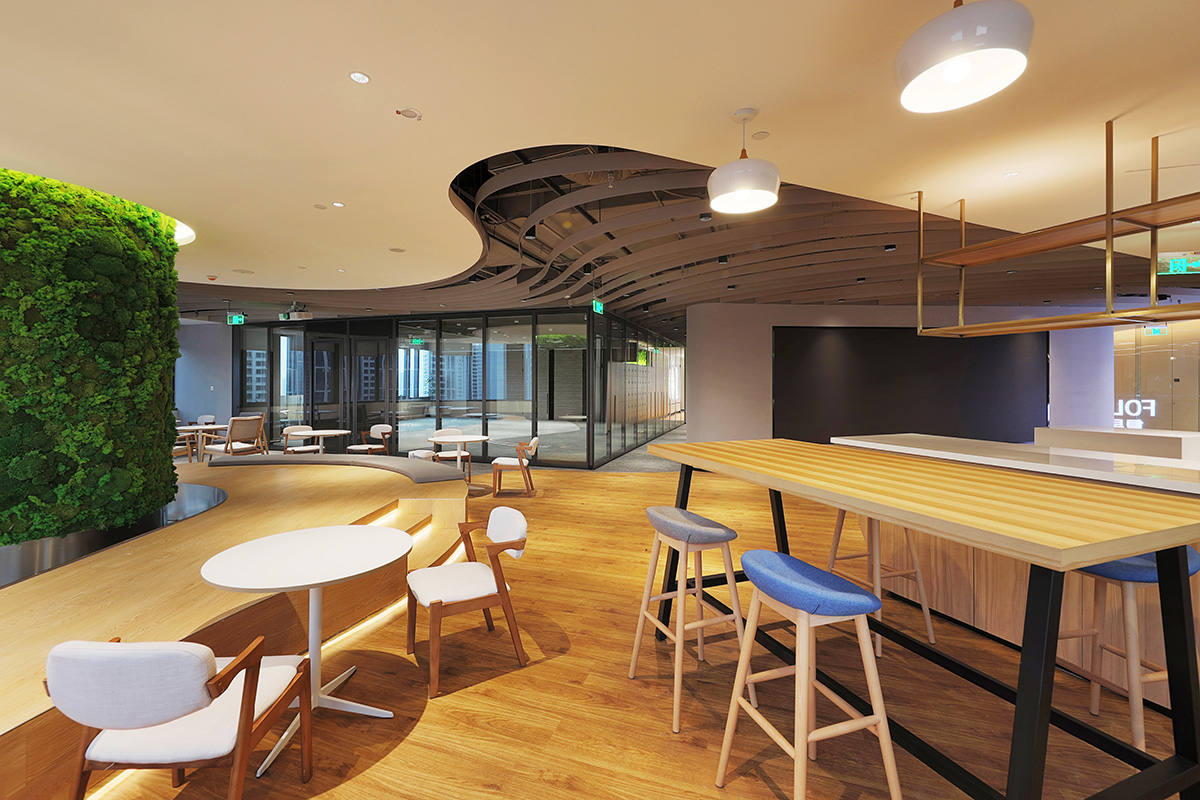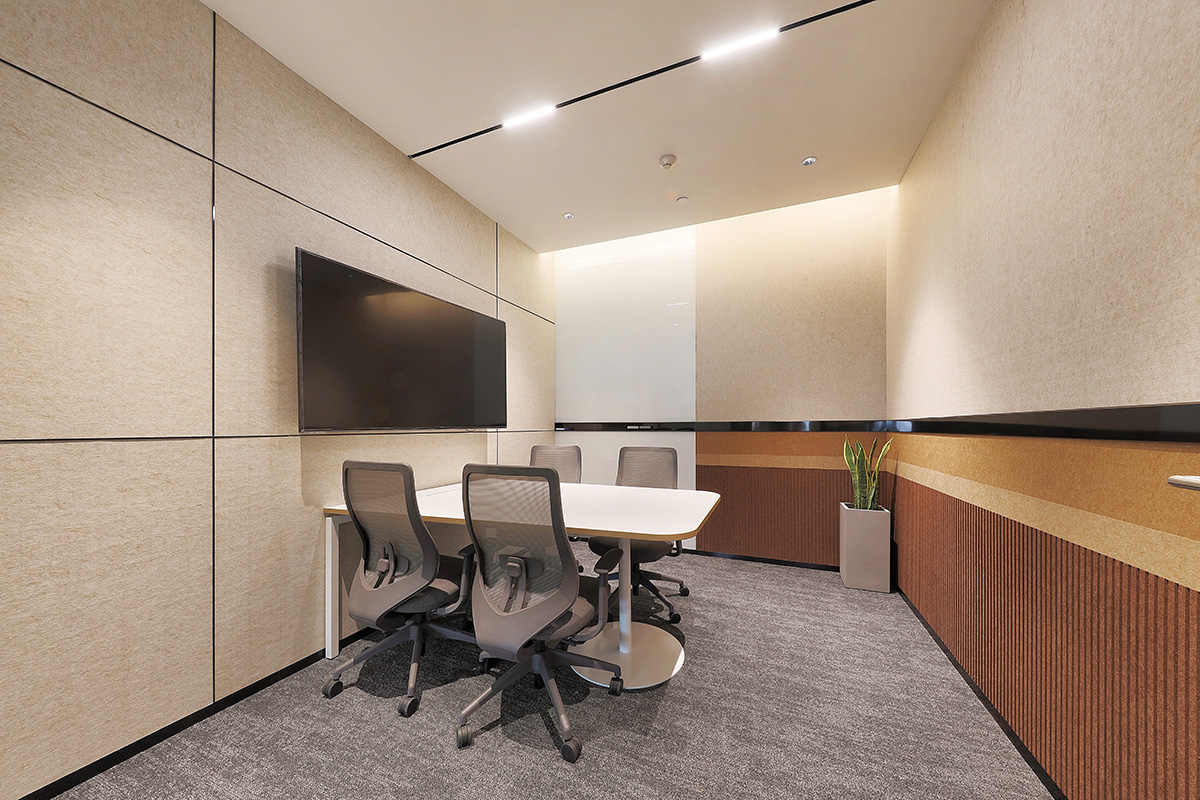 Clubmed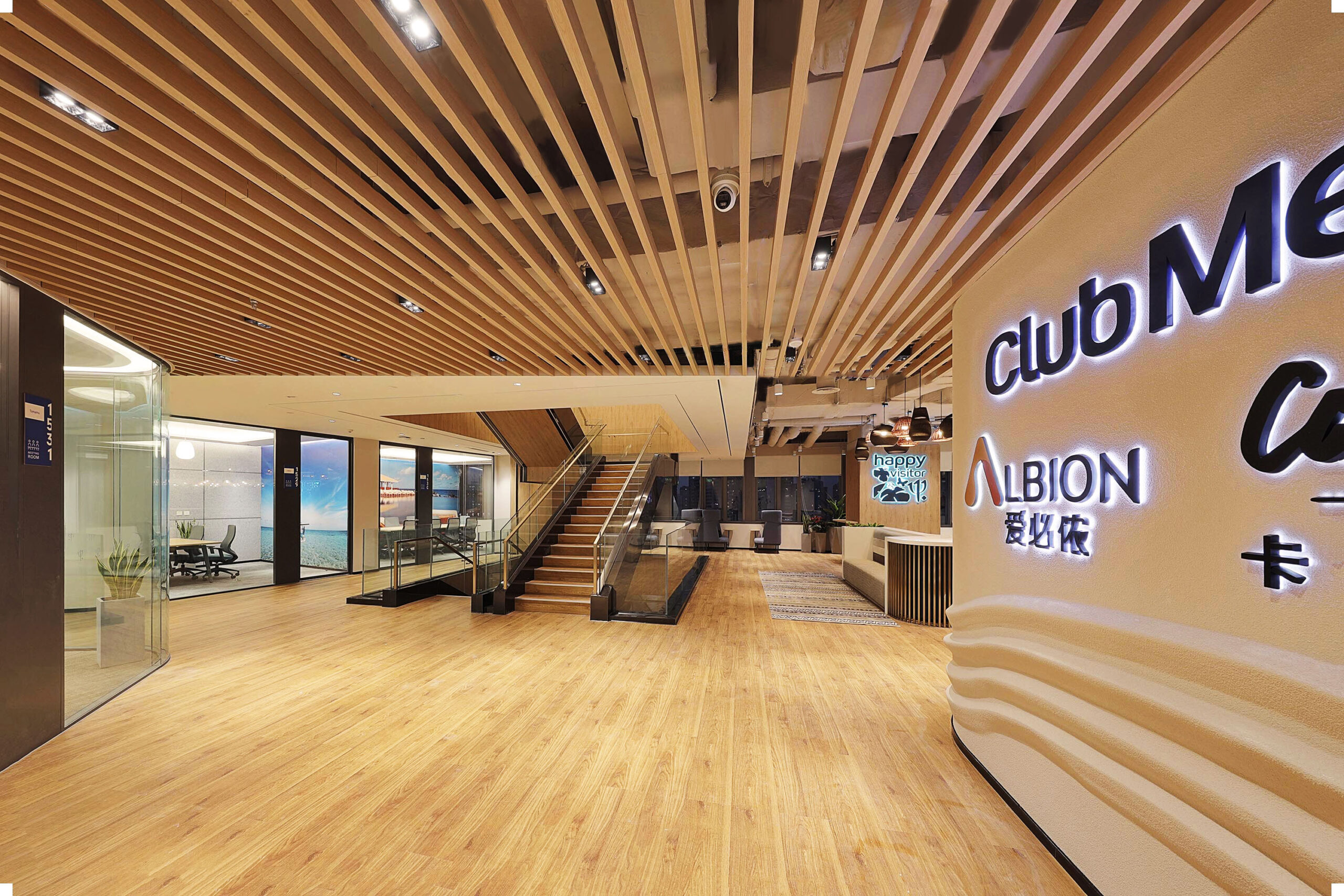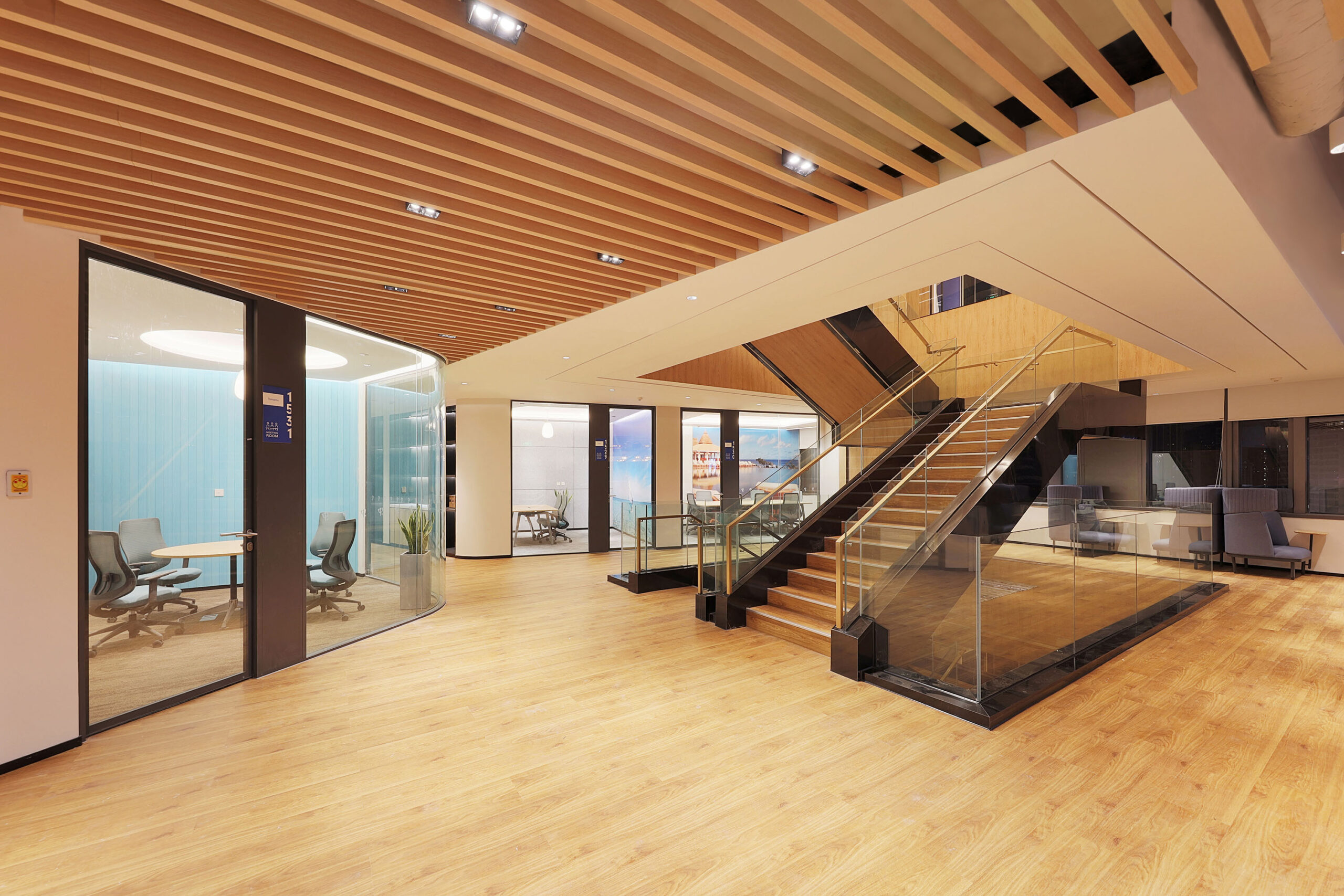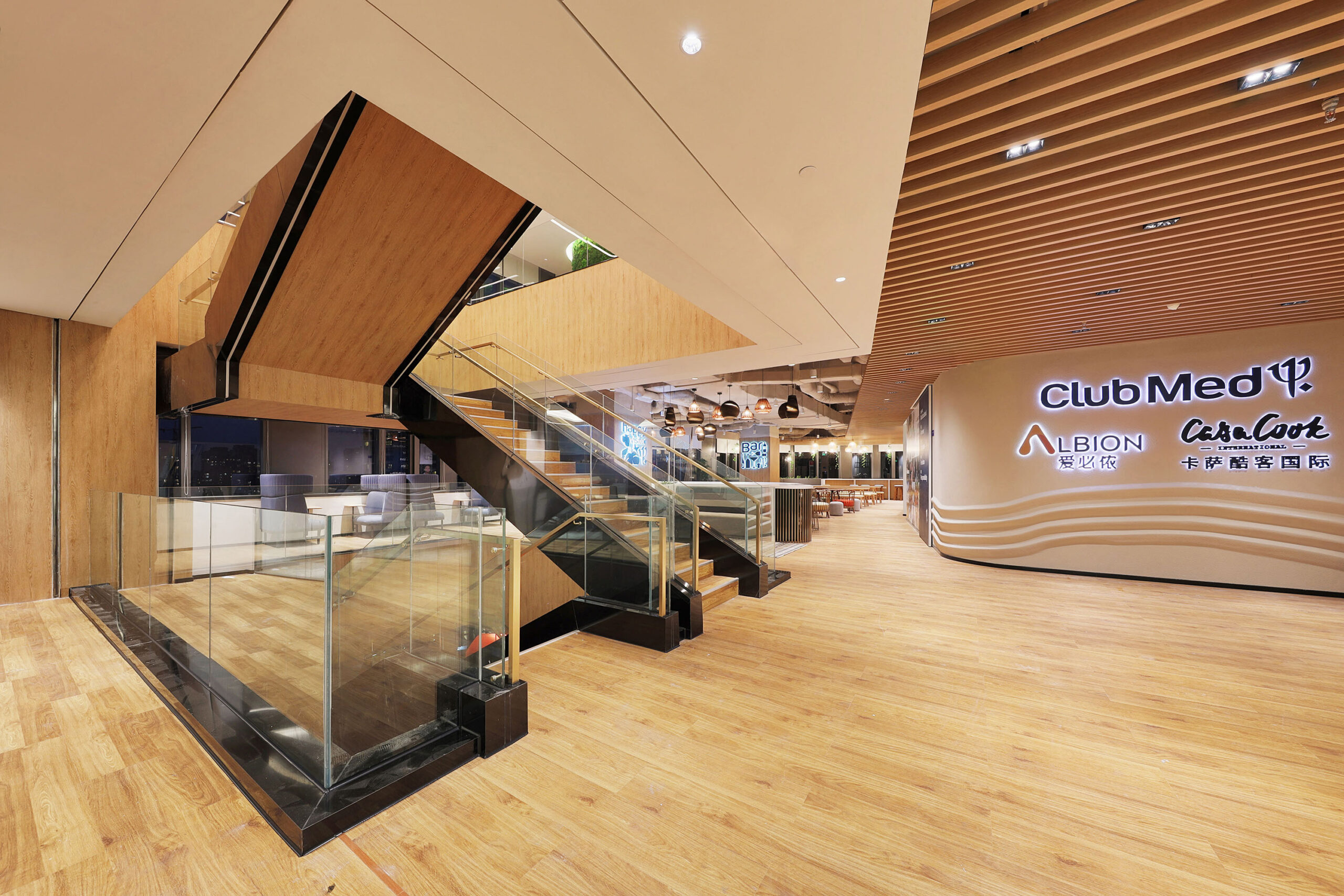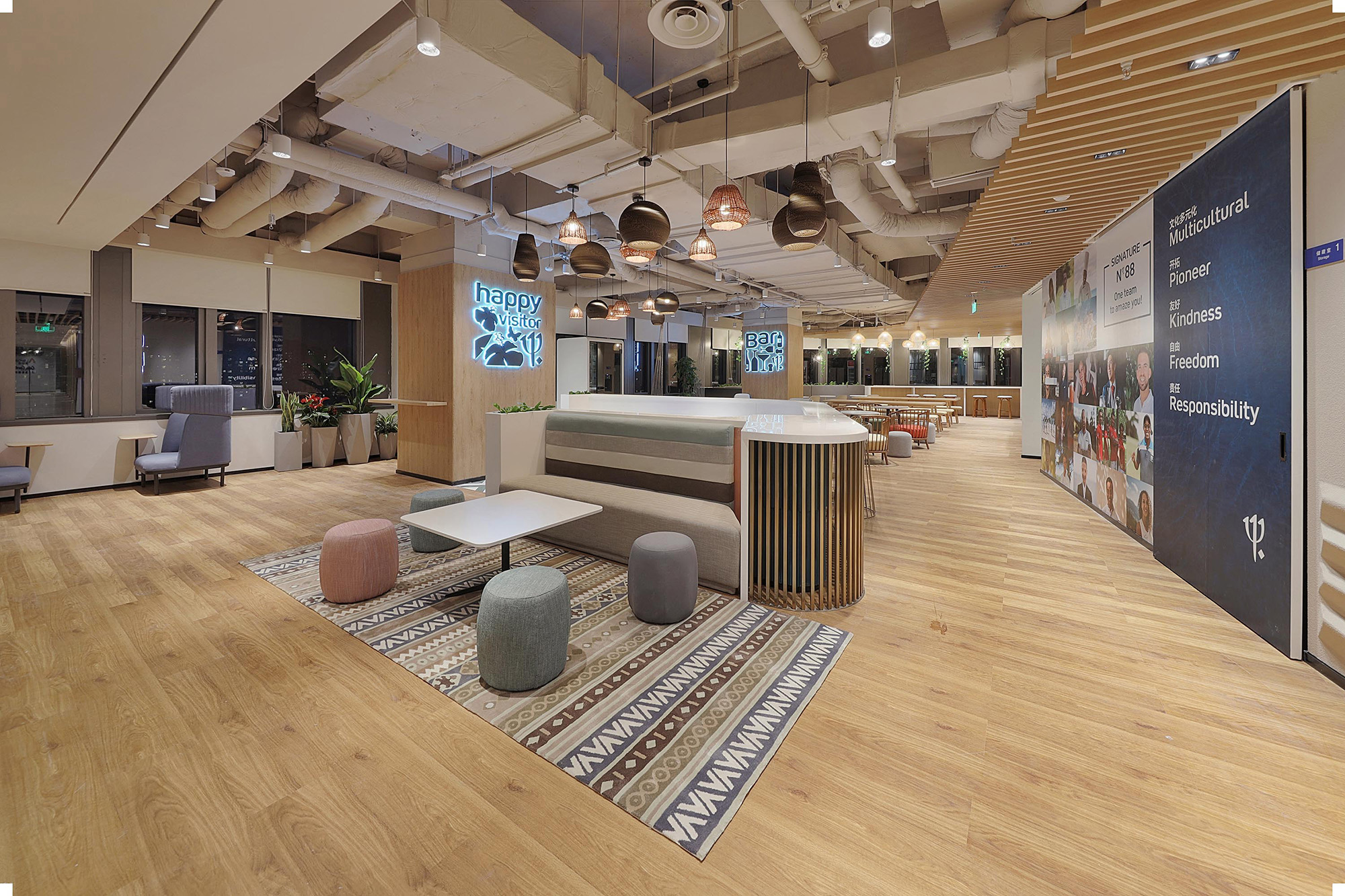 Corporate imagery are stretched across walls near breakout areas, creating a strong sense of brand identity.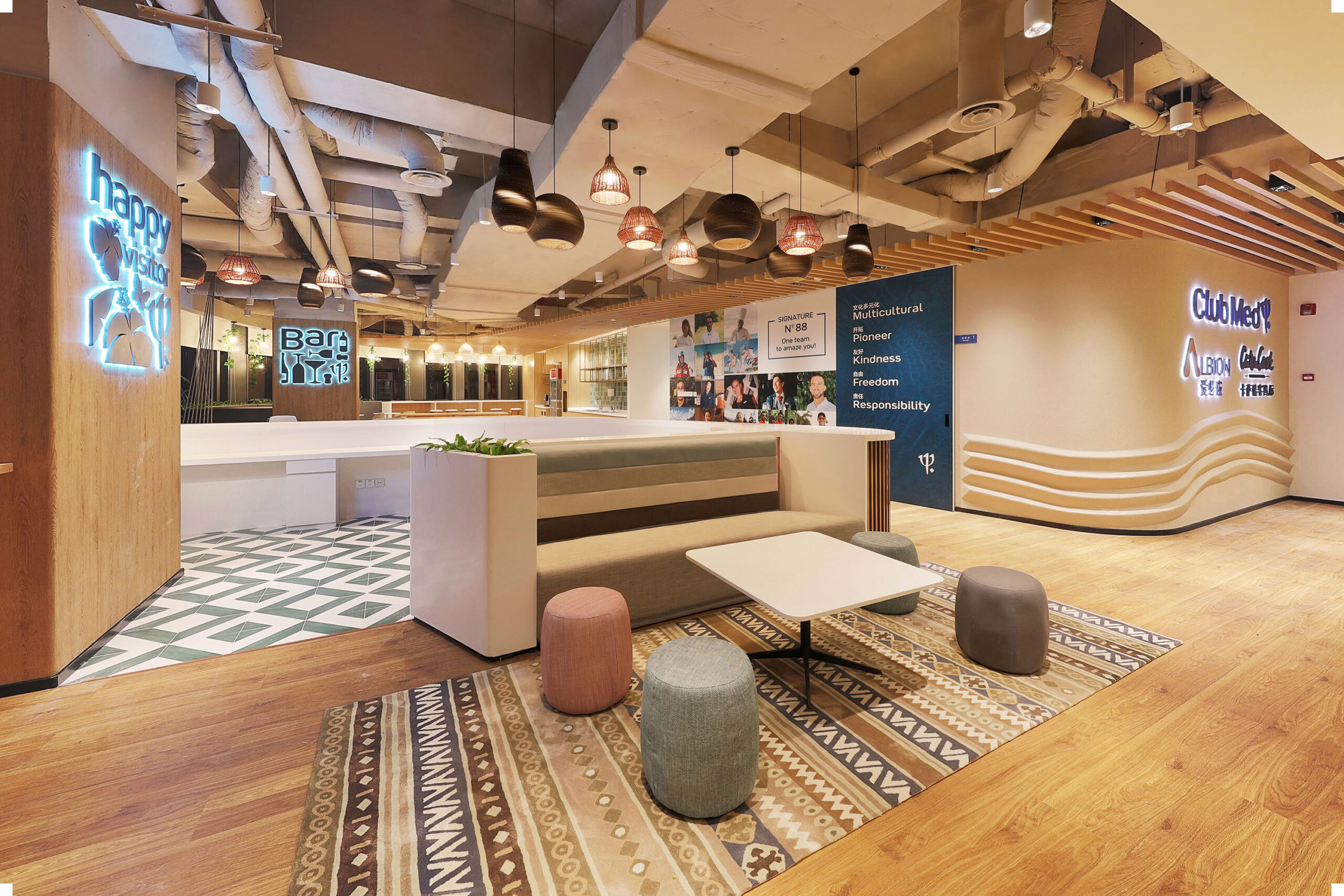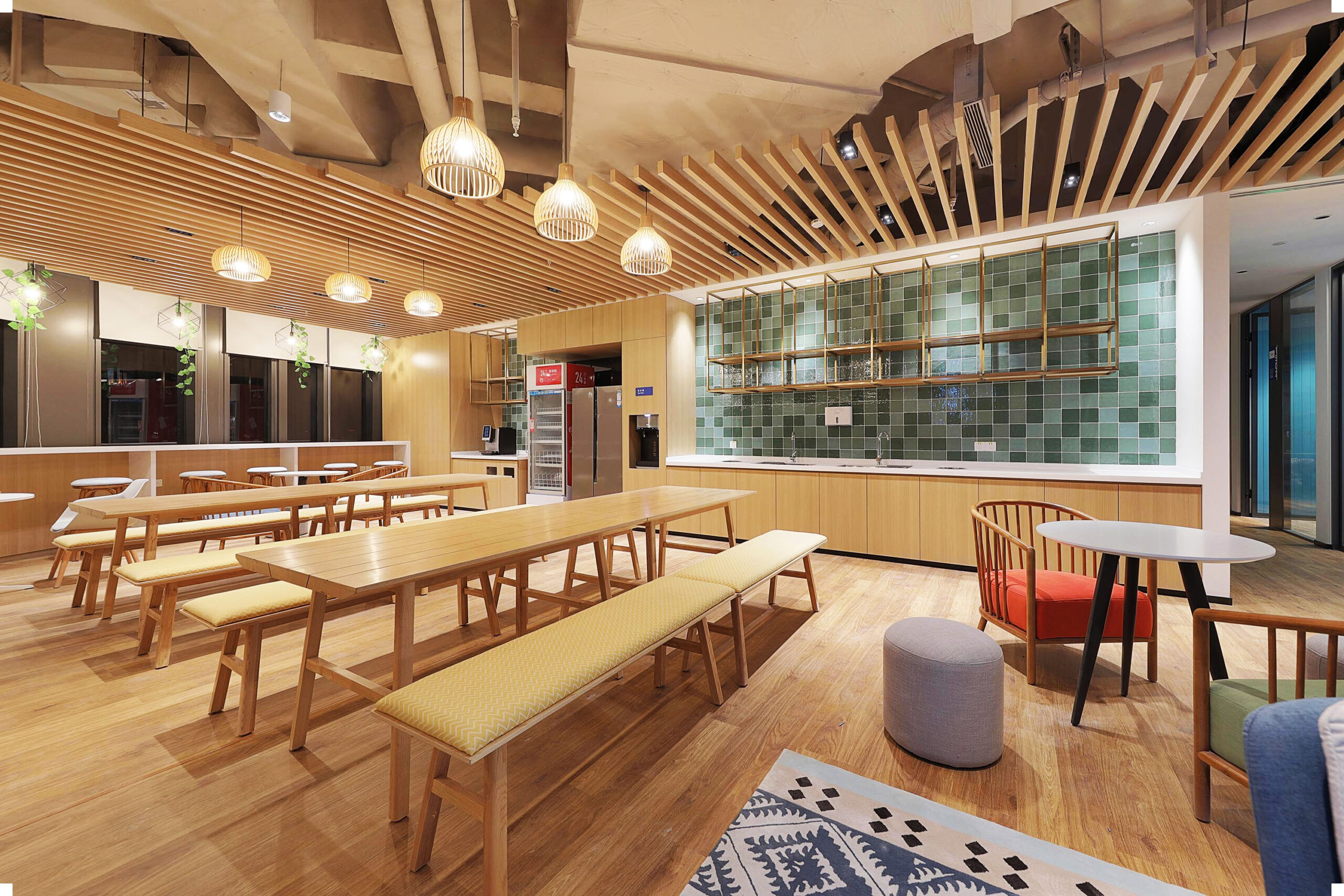 The main social space located at the two lower floors of the office provides a variety of seating options.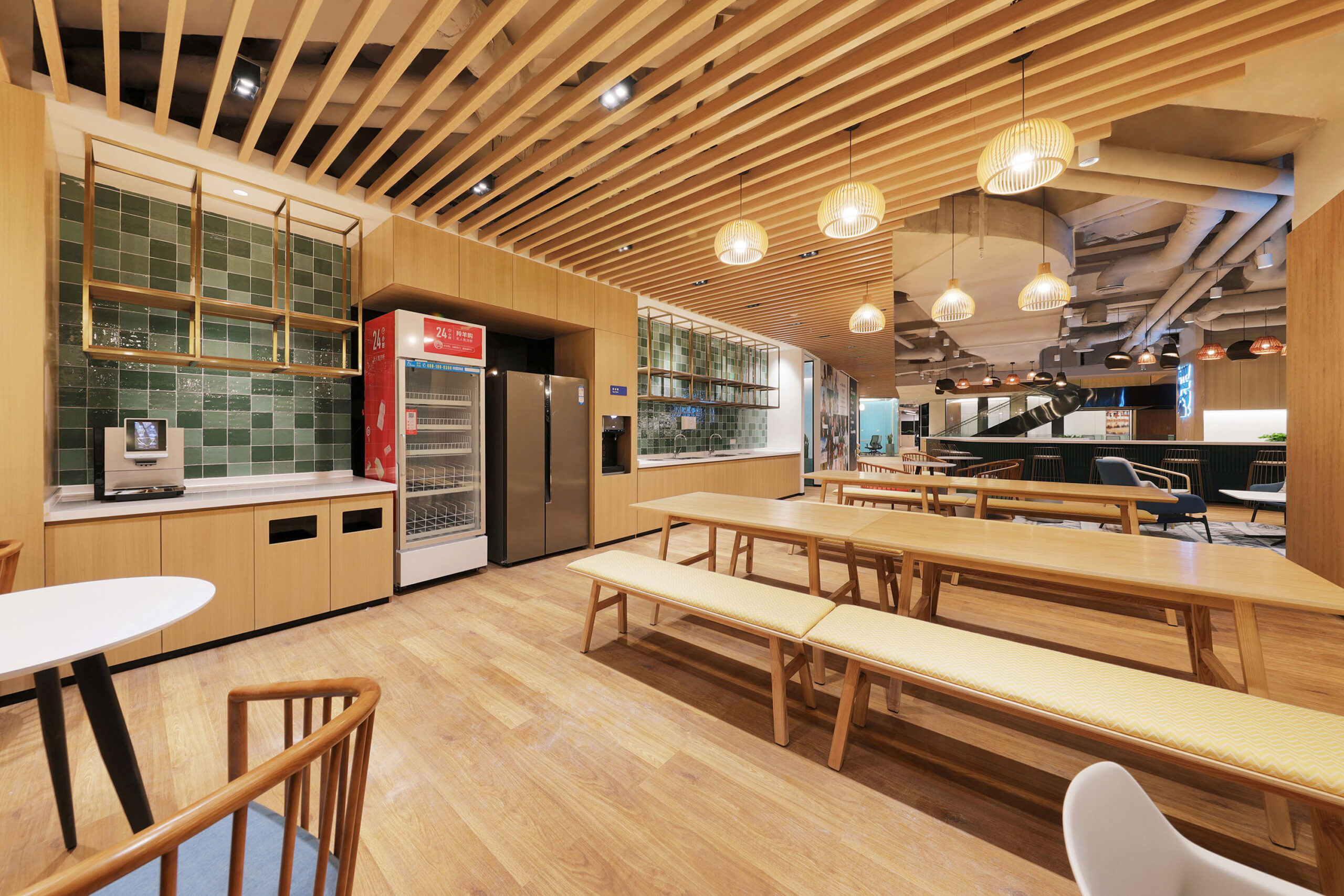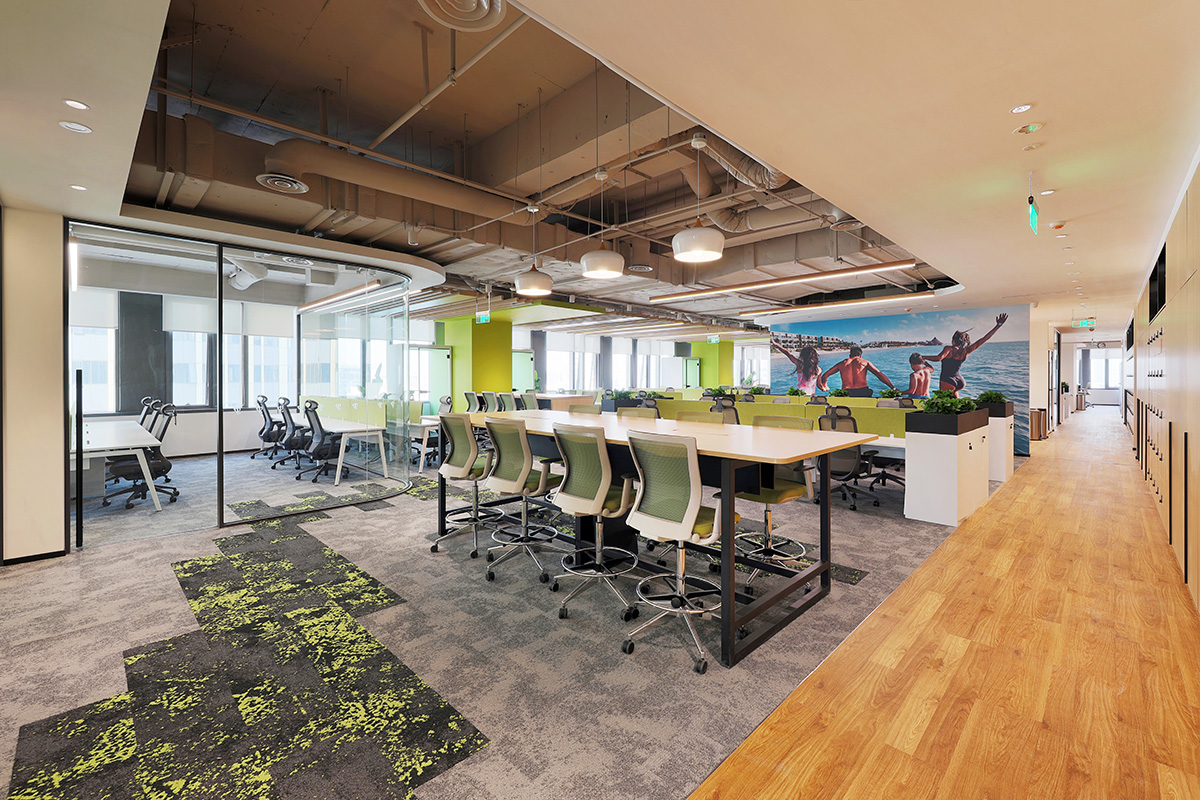 Imagery used on the walls exude holidaying vibes, showcasing travel activities and the various properties Foliday owns globally.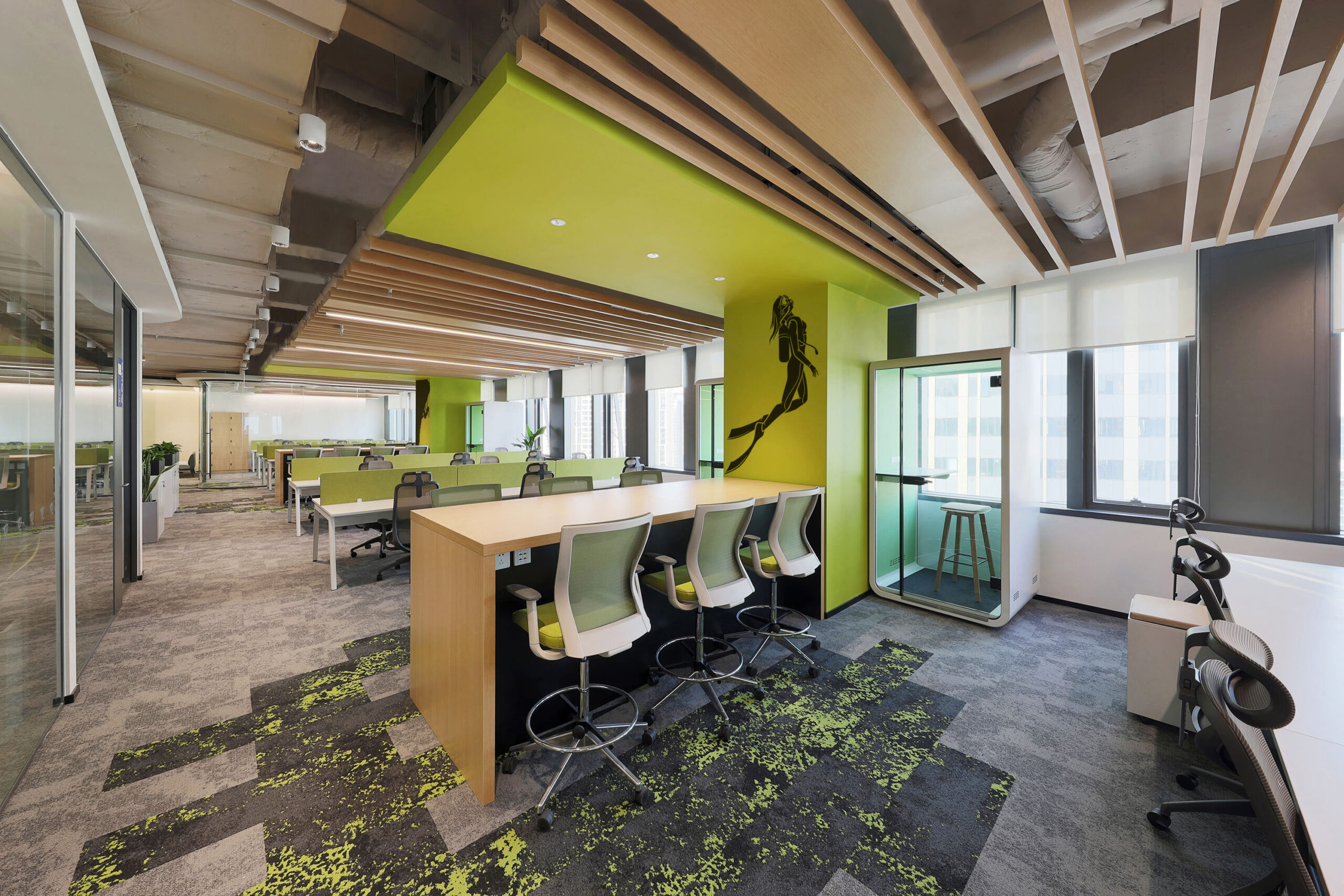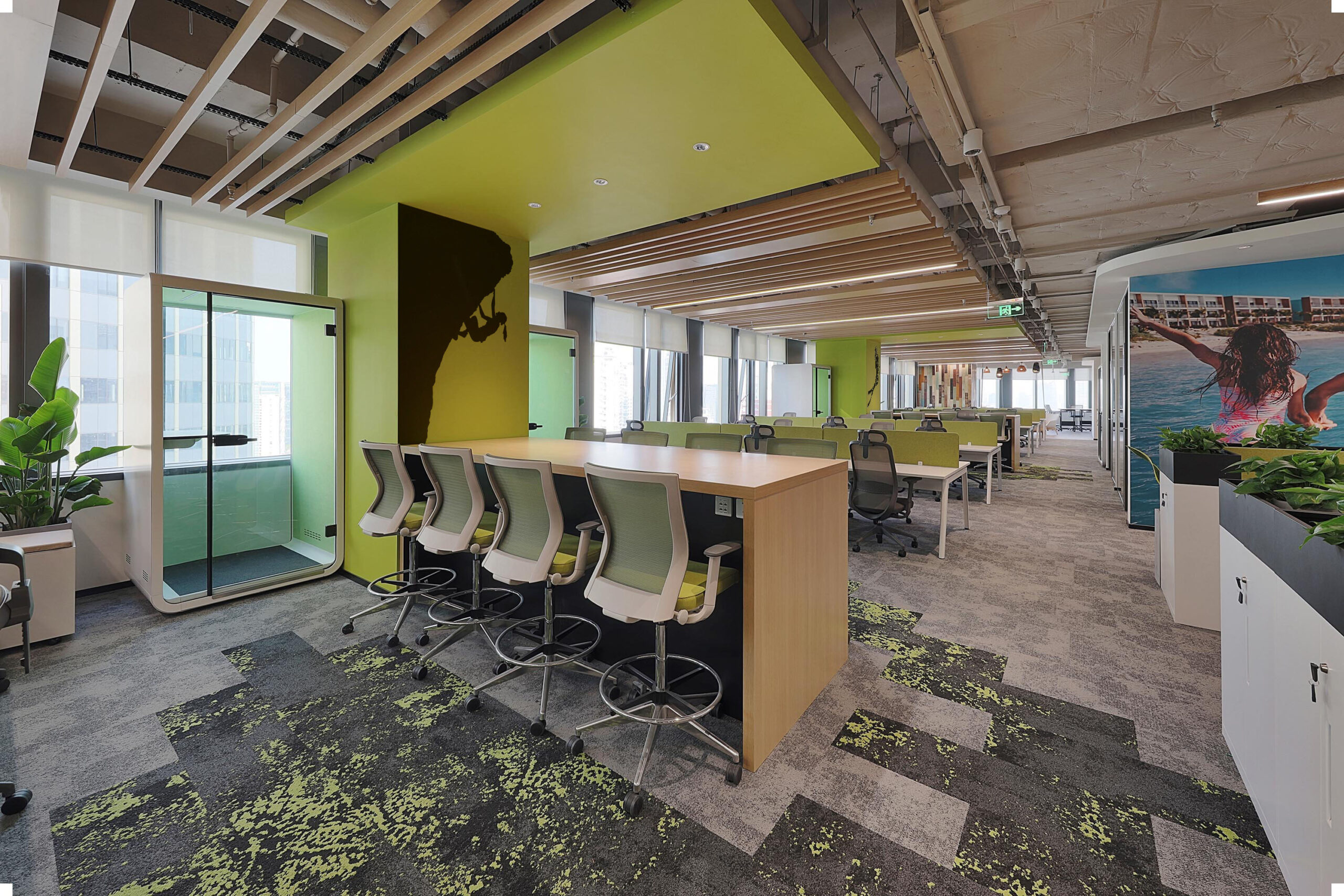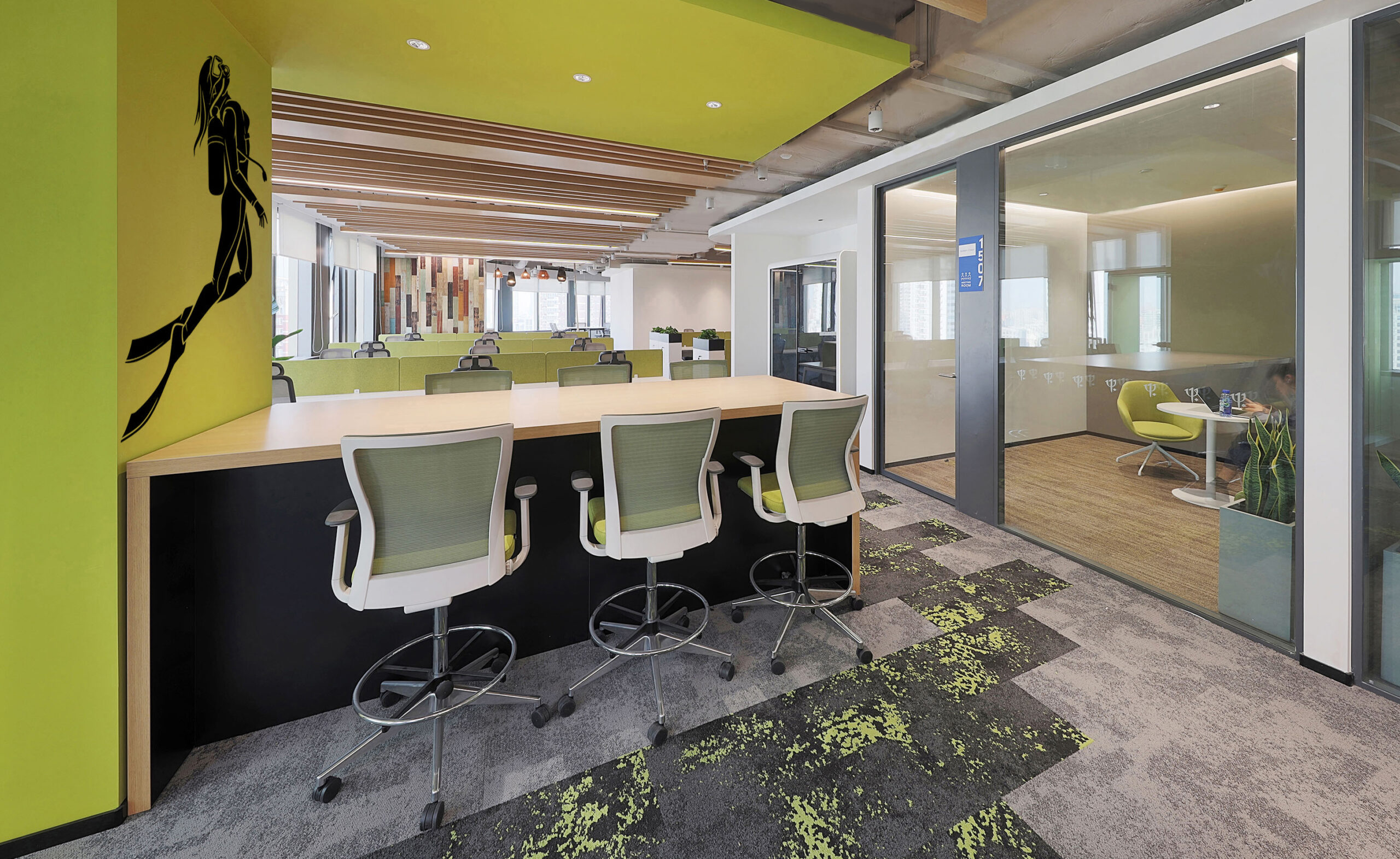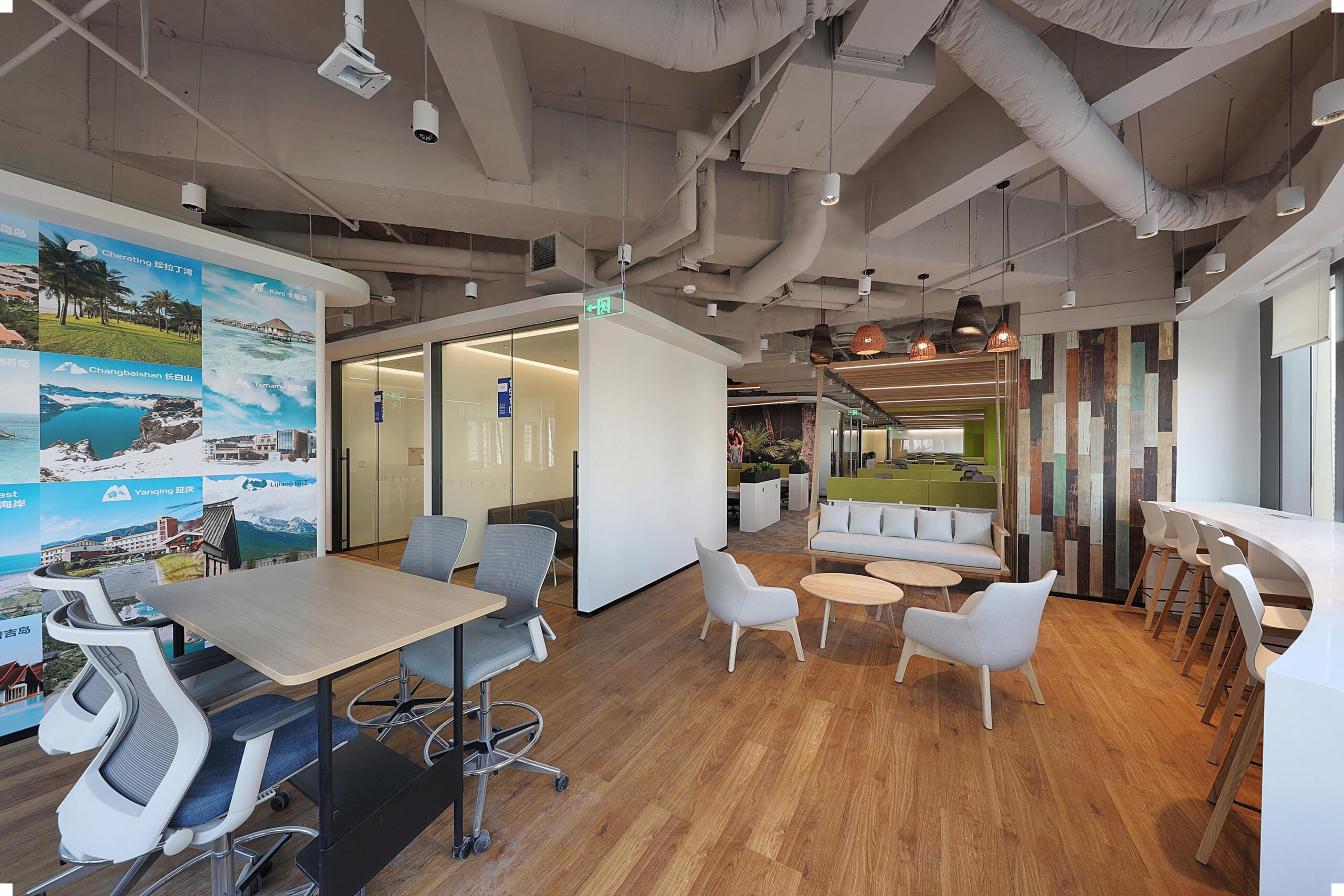 Huddle spots and collaboration areas are available near workstations to provide work settings suitable for brainstorming, exchange of ideas and quick discussions between employees.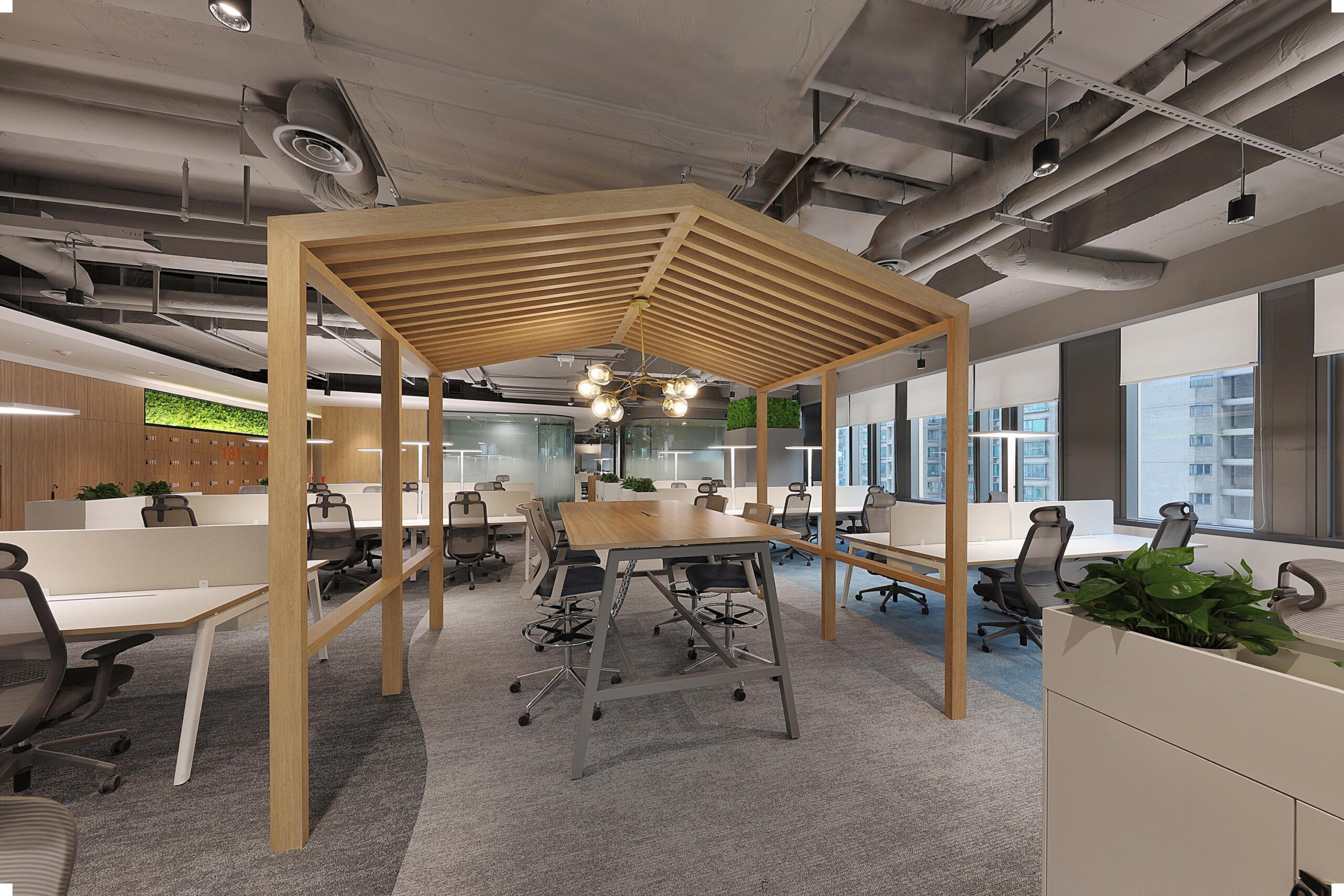 A pavilion constructed amongst the workstations to break the monotony of workstations in the space and offers an interesting piece of architecture to the space.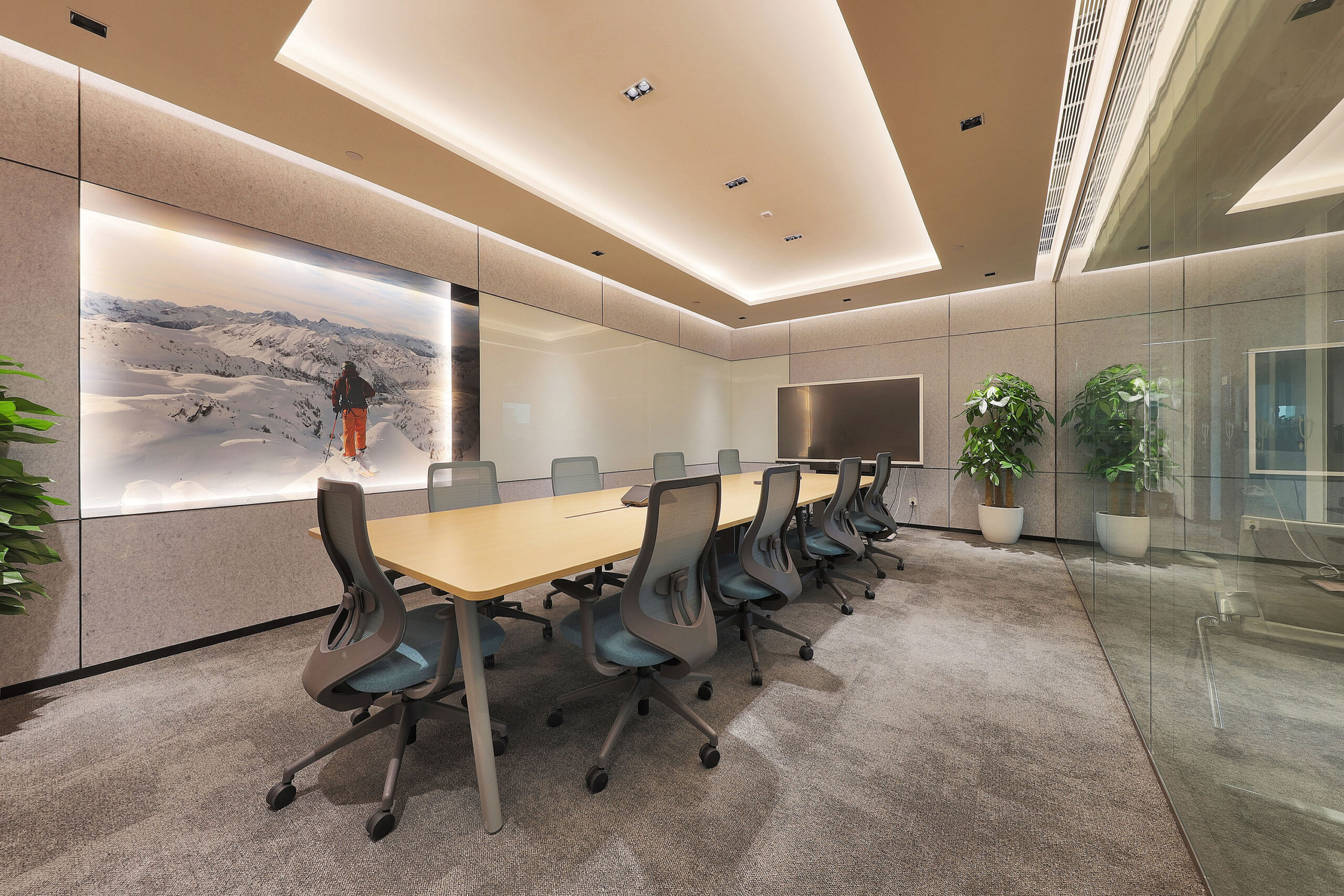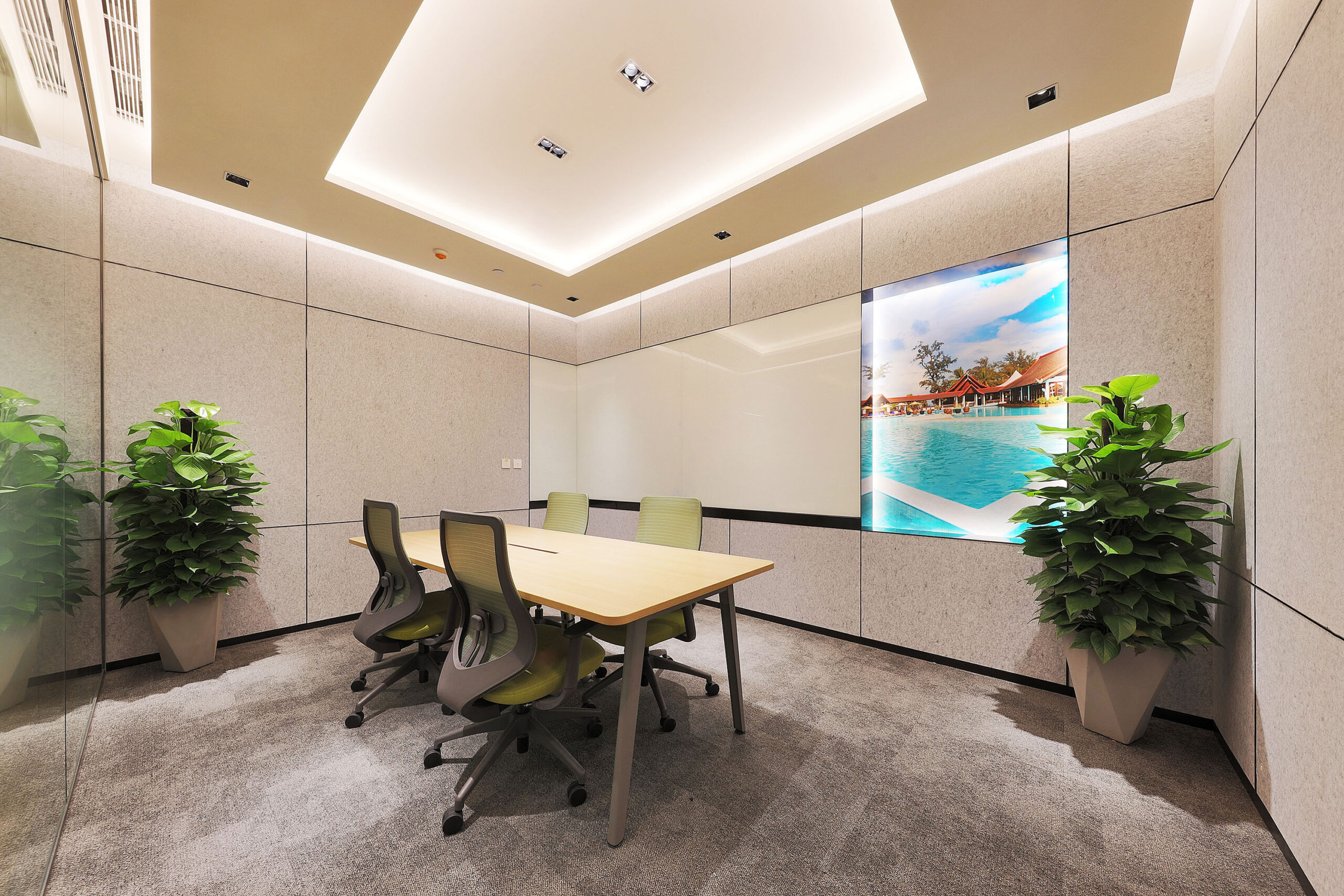 Casa Cook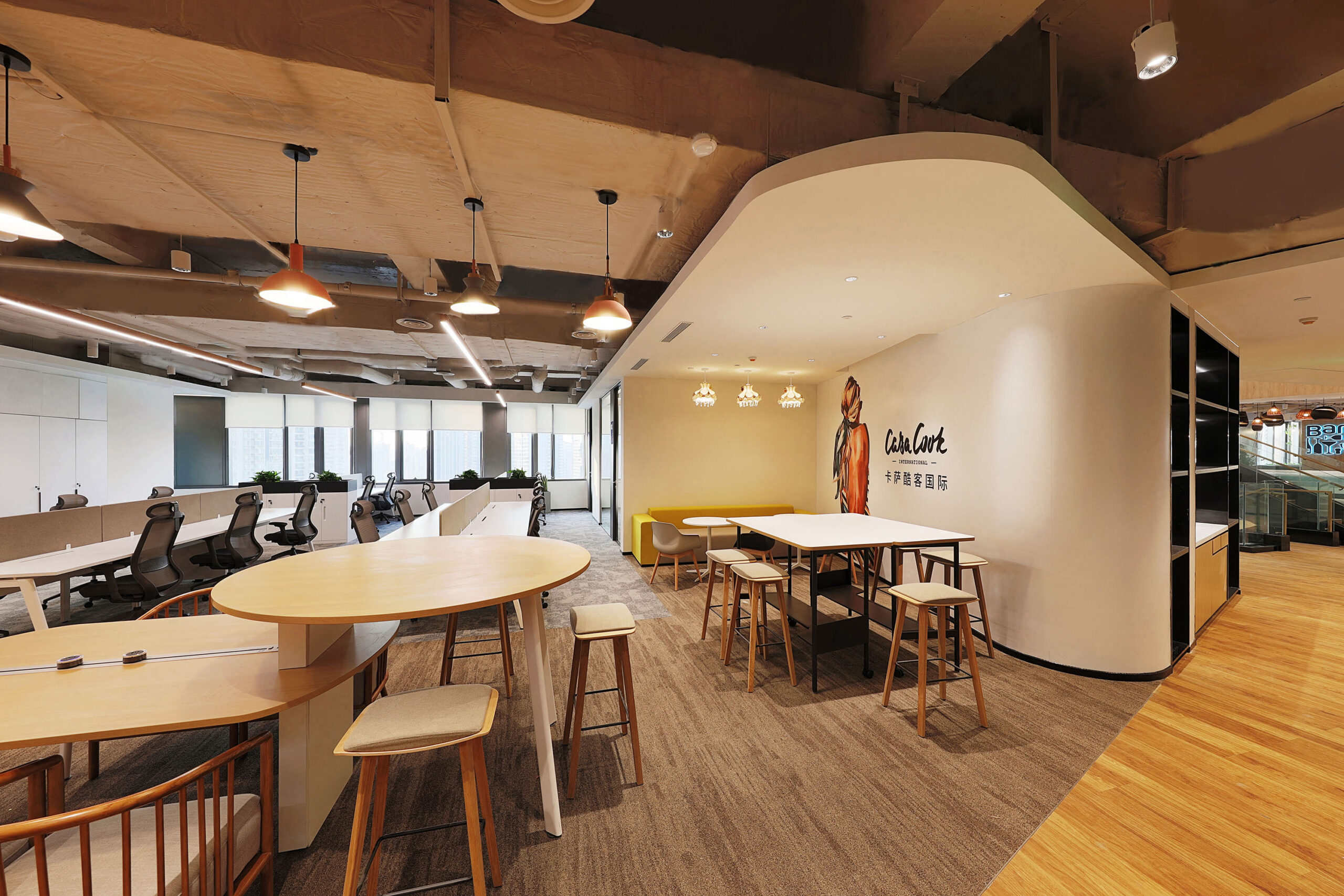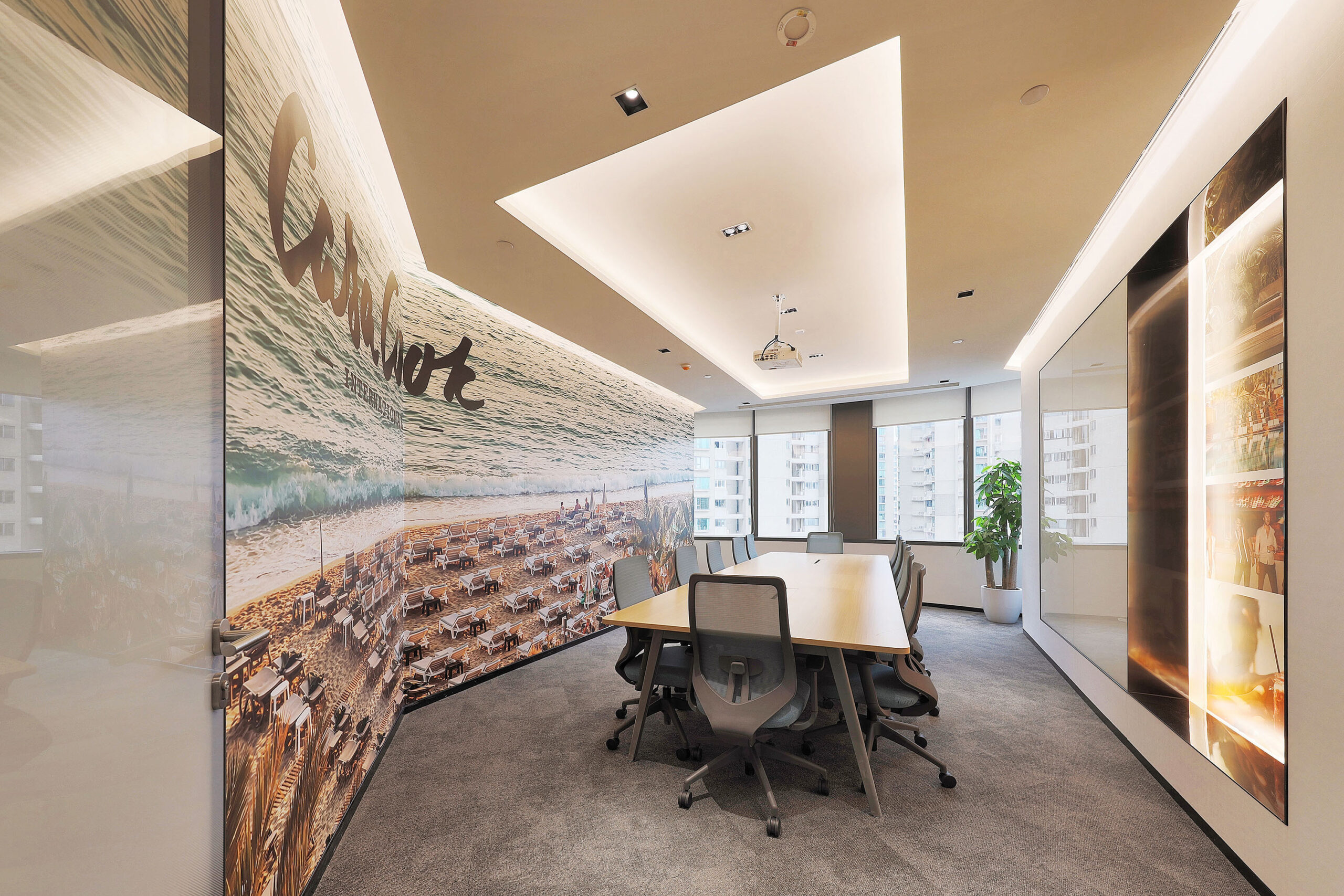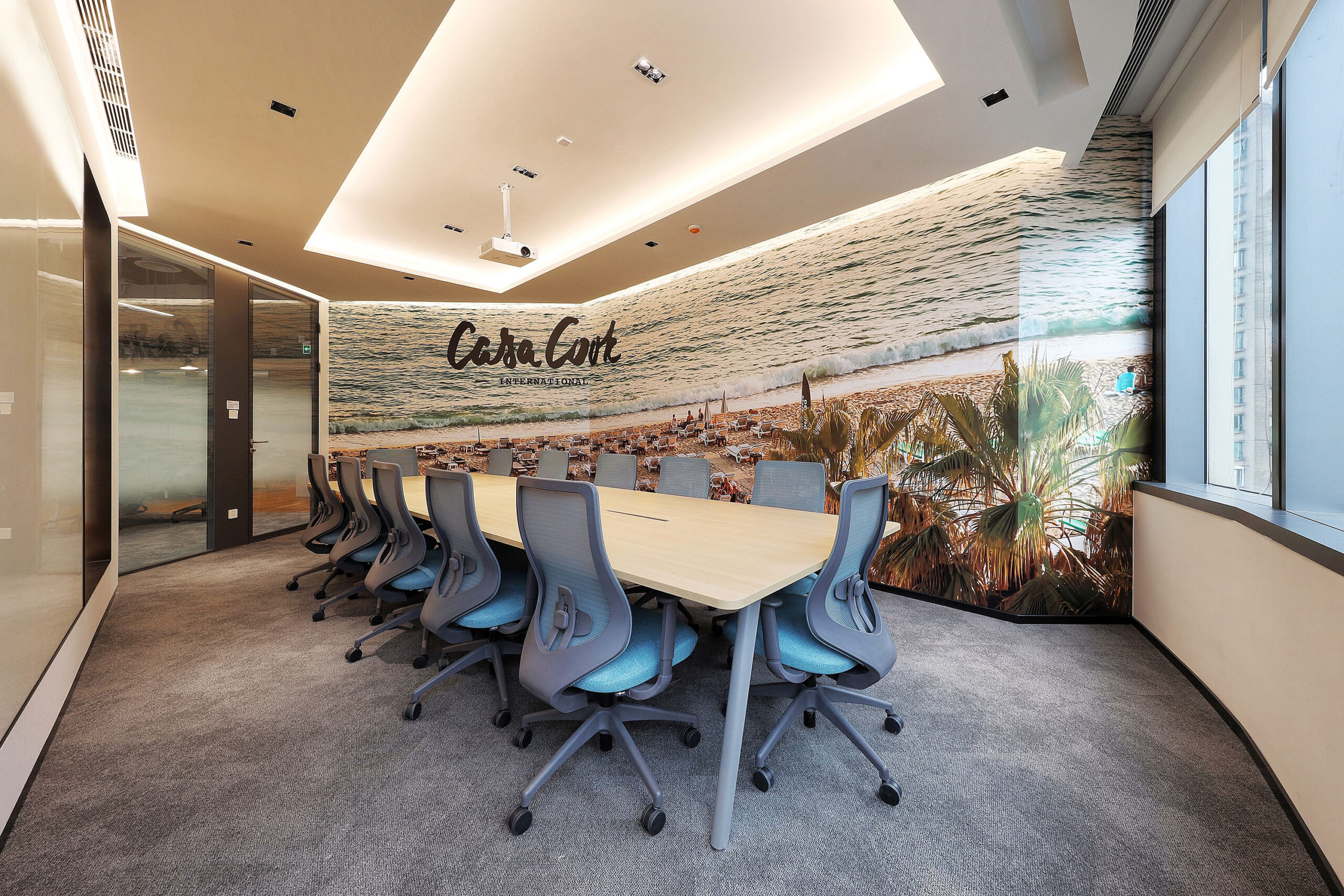 Apart from open collaboration spaces, enclosed meeting rooms are also available in various sizes, and themed after the brands.
Albion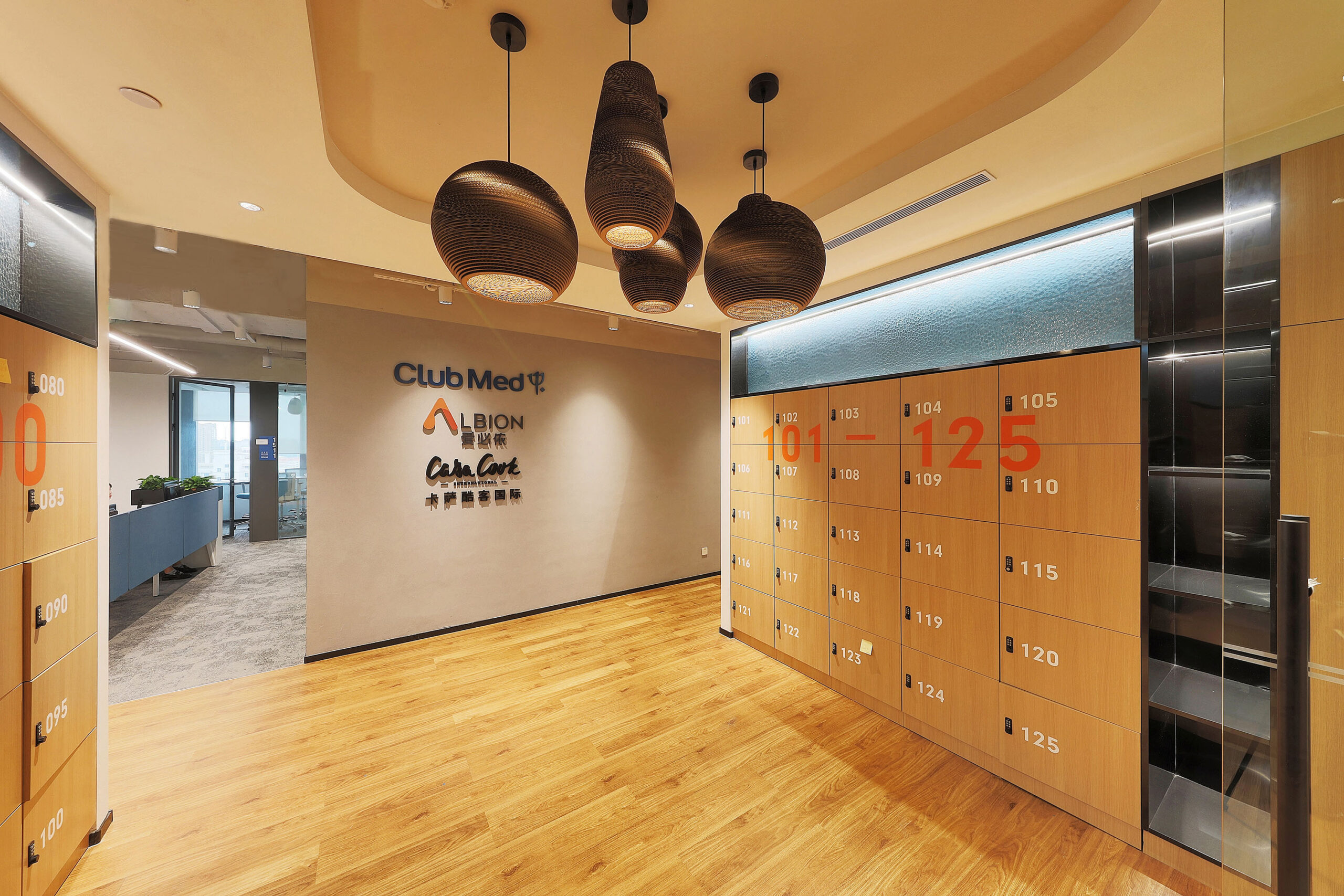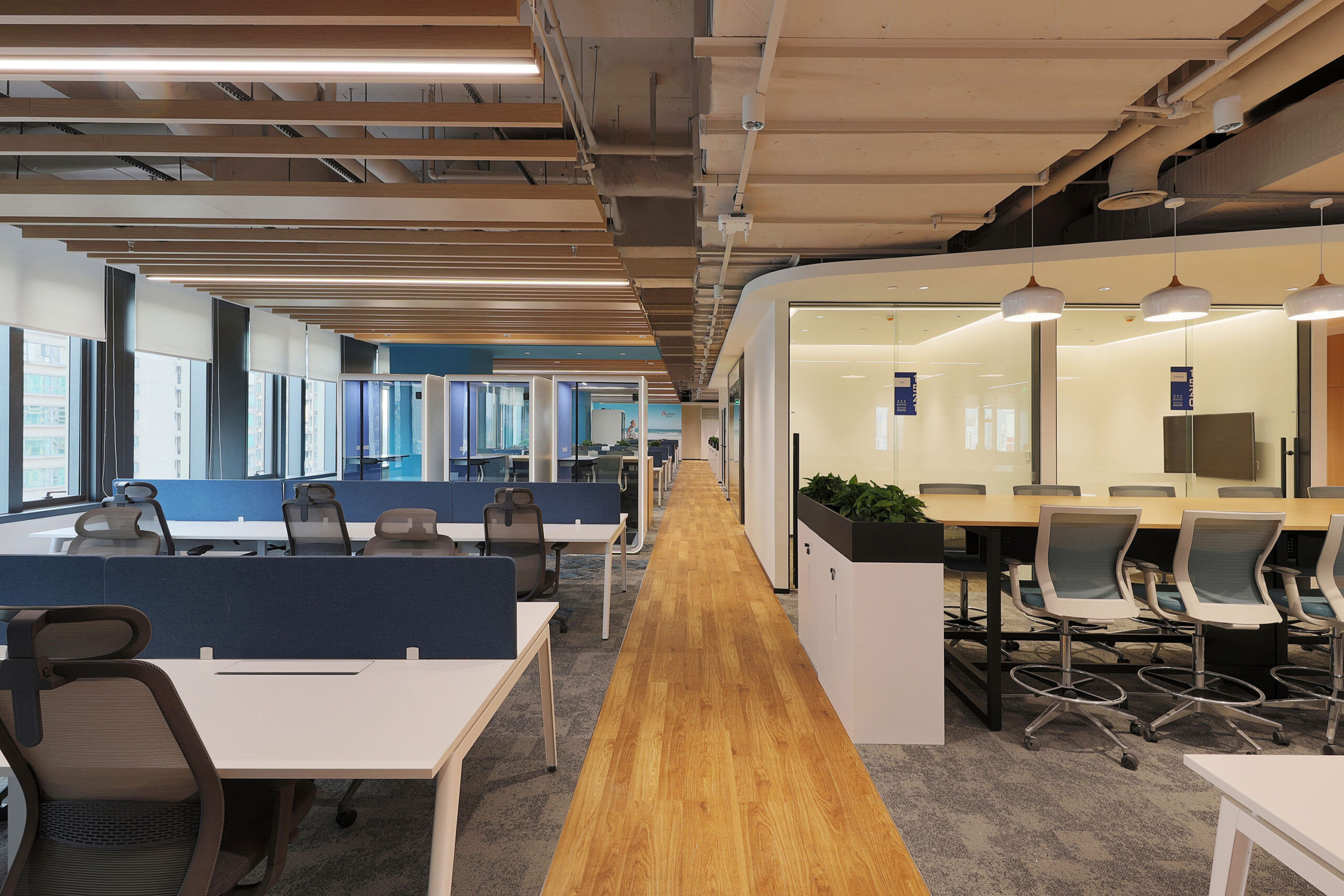 Thomas Cook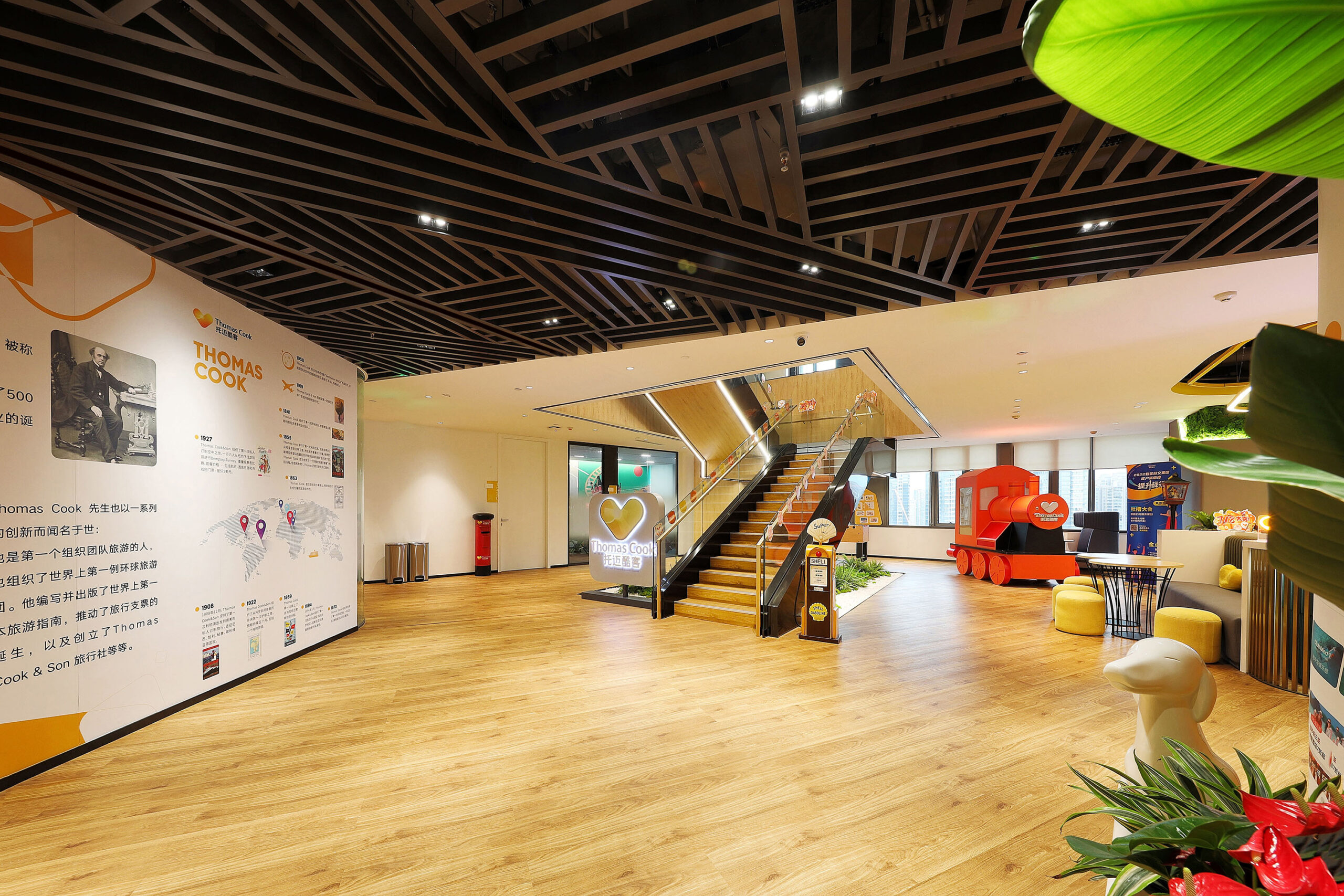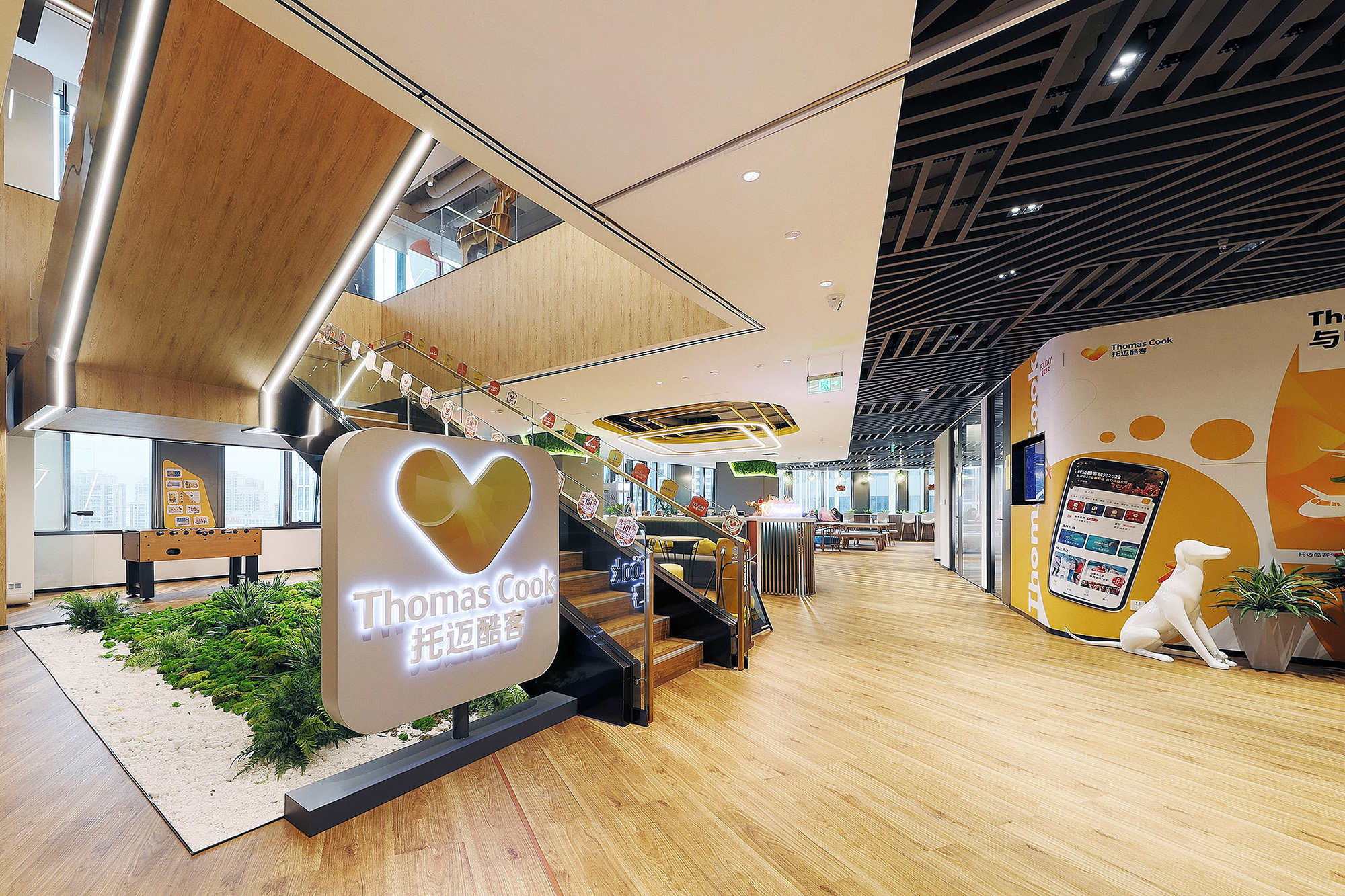 Cladded in wood flooring with glass spandrels surrounding the stairwell, these stairs serve as the vertical connection for the three-storey office.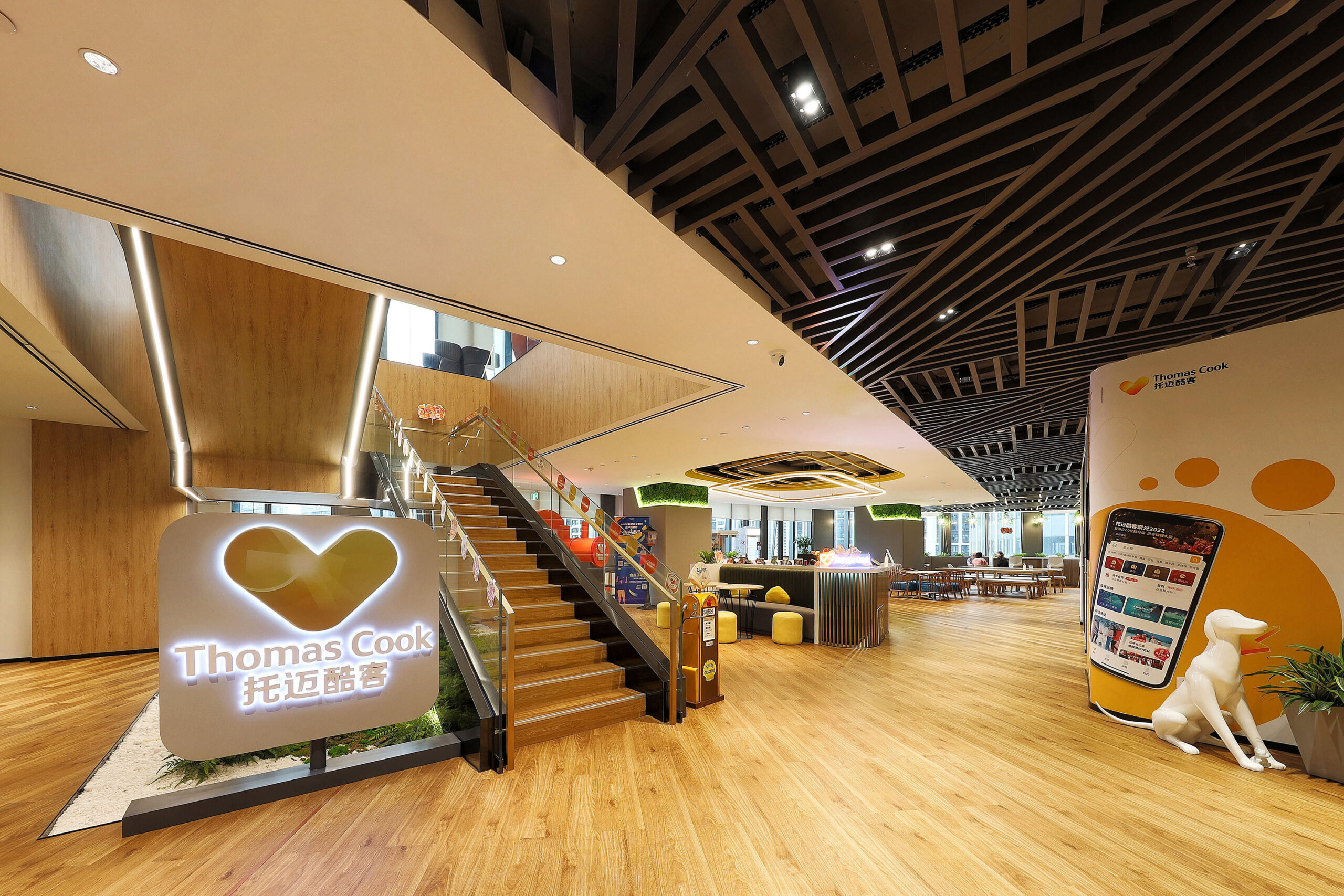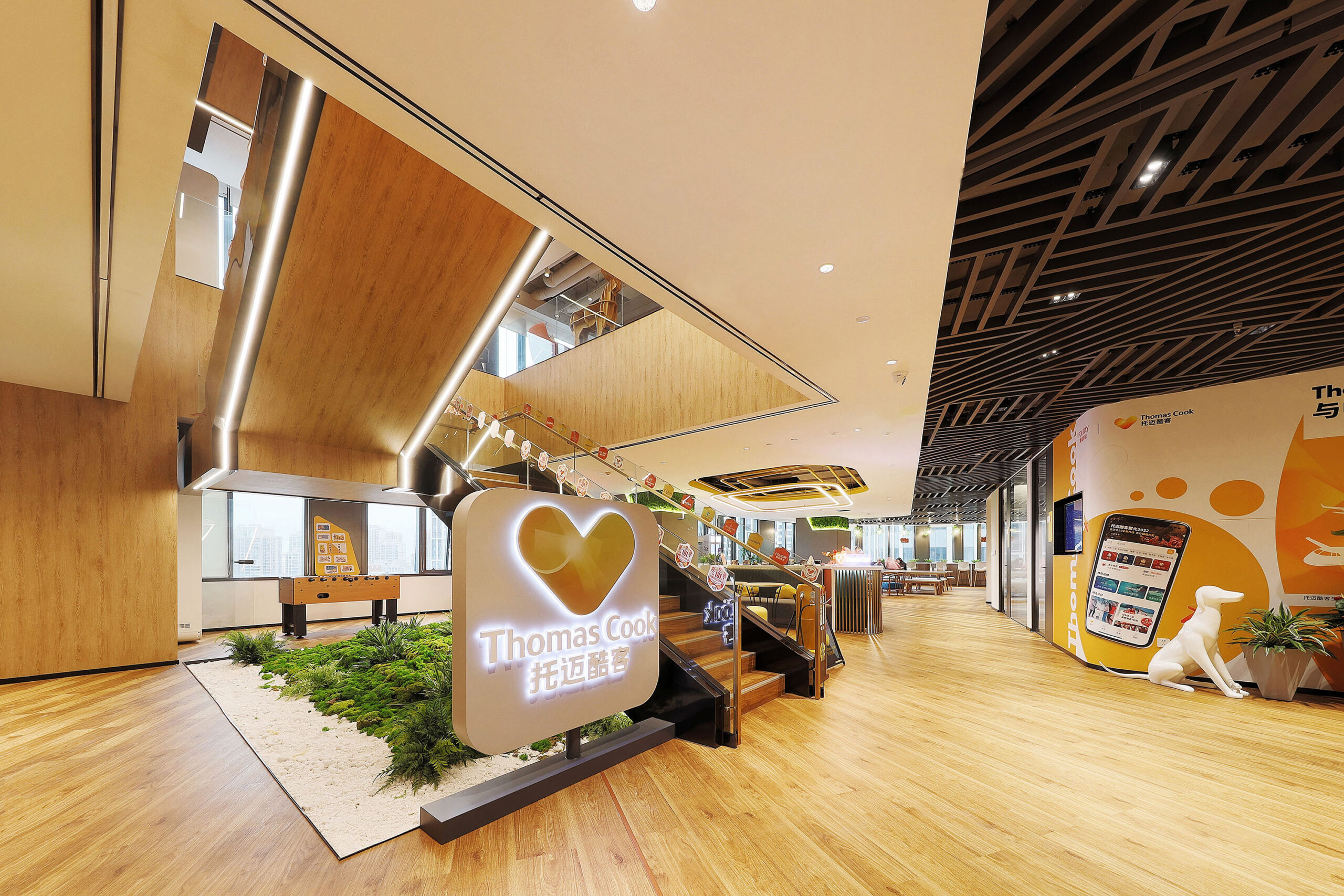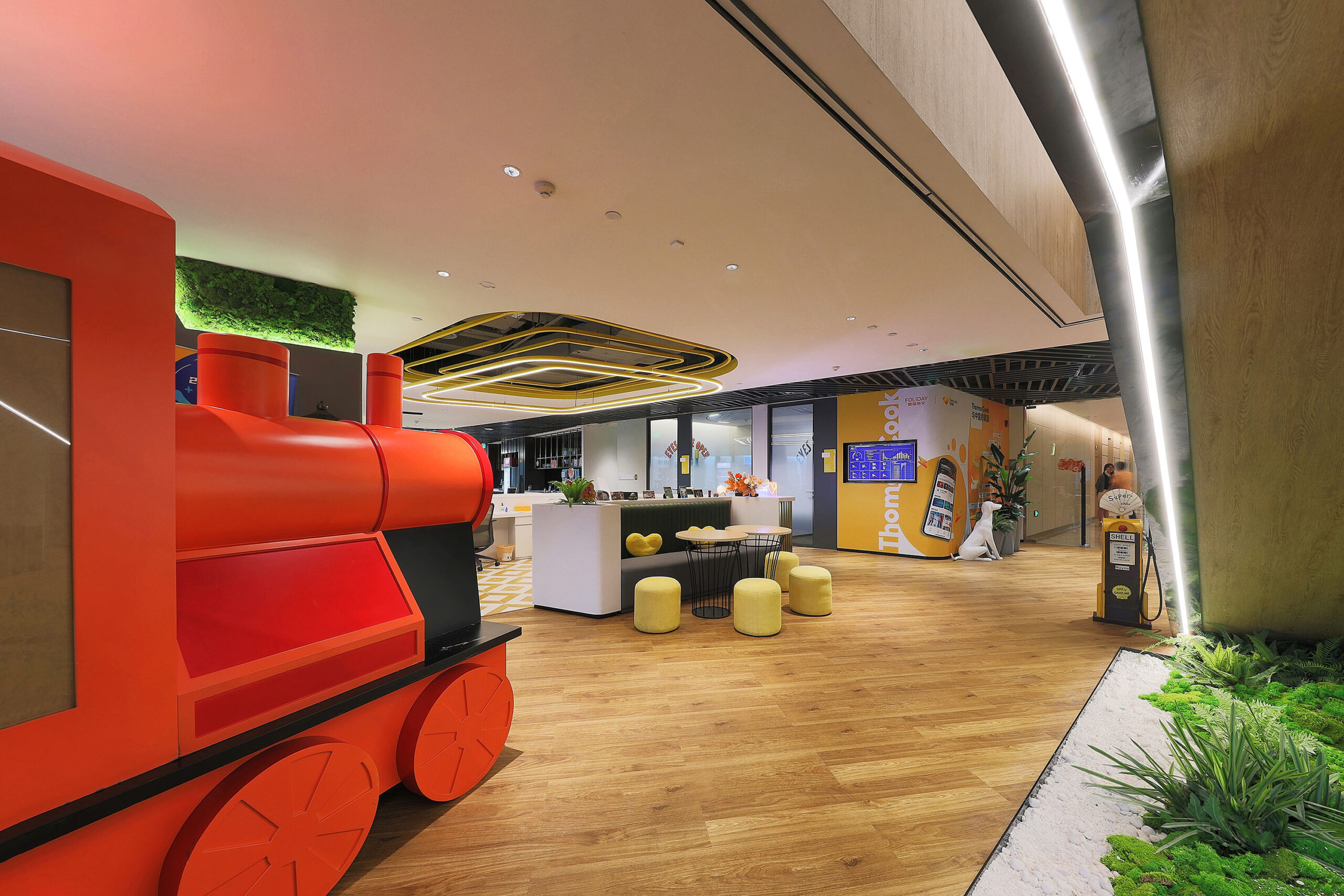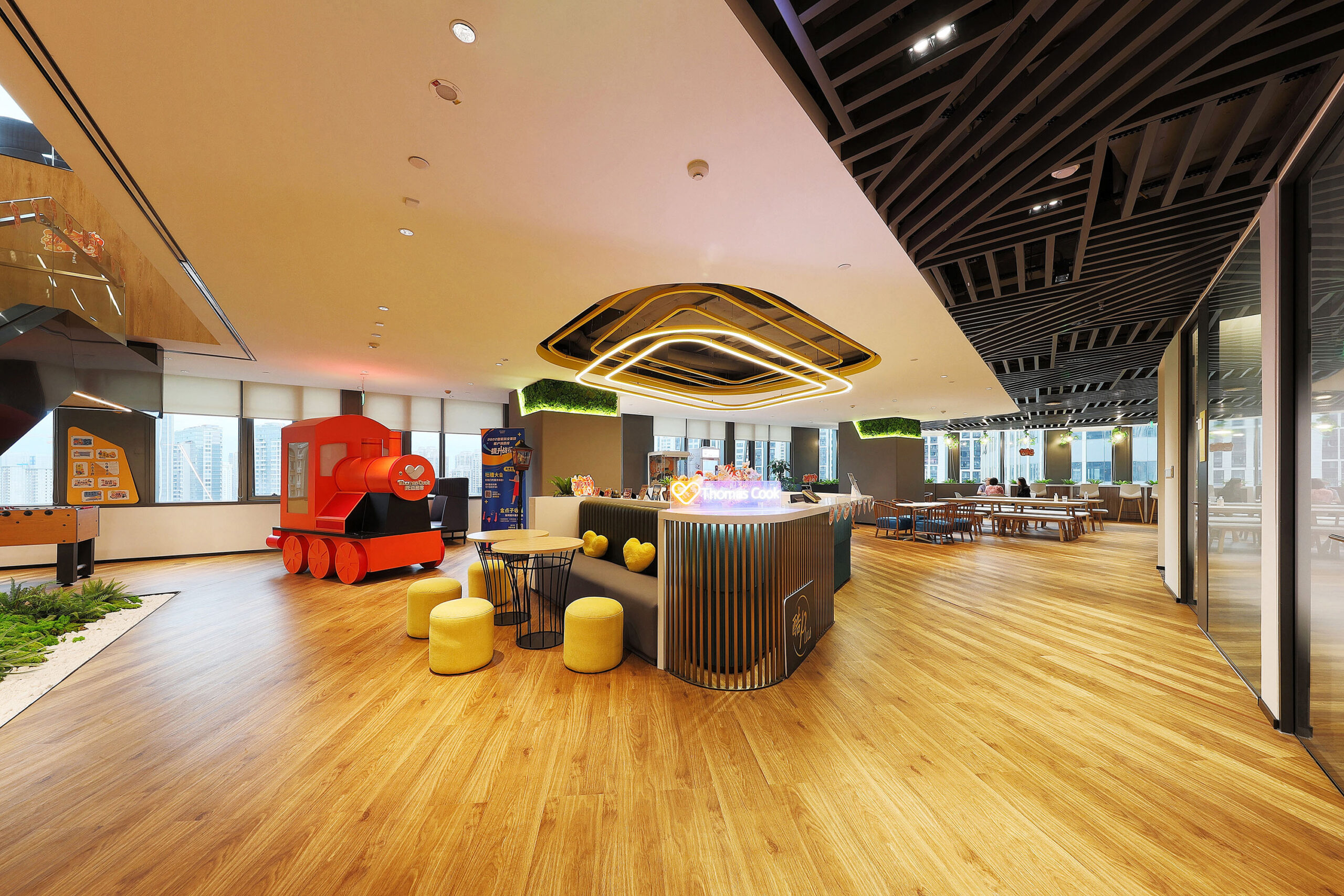 A fun mix of textures, icons and lighting to spruce up the main social space at the office.