Shanghai – It's a brand new office for DB&B Shanghai and it speaks volumes of bold innovation.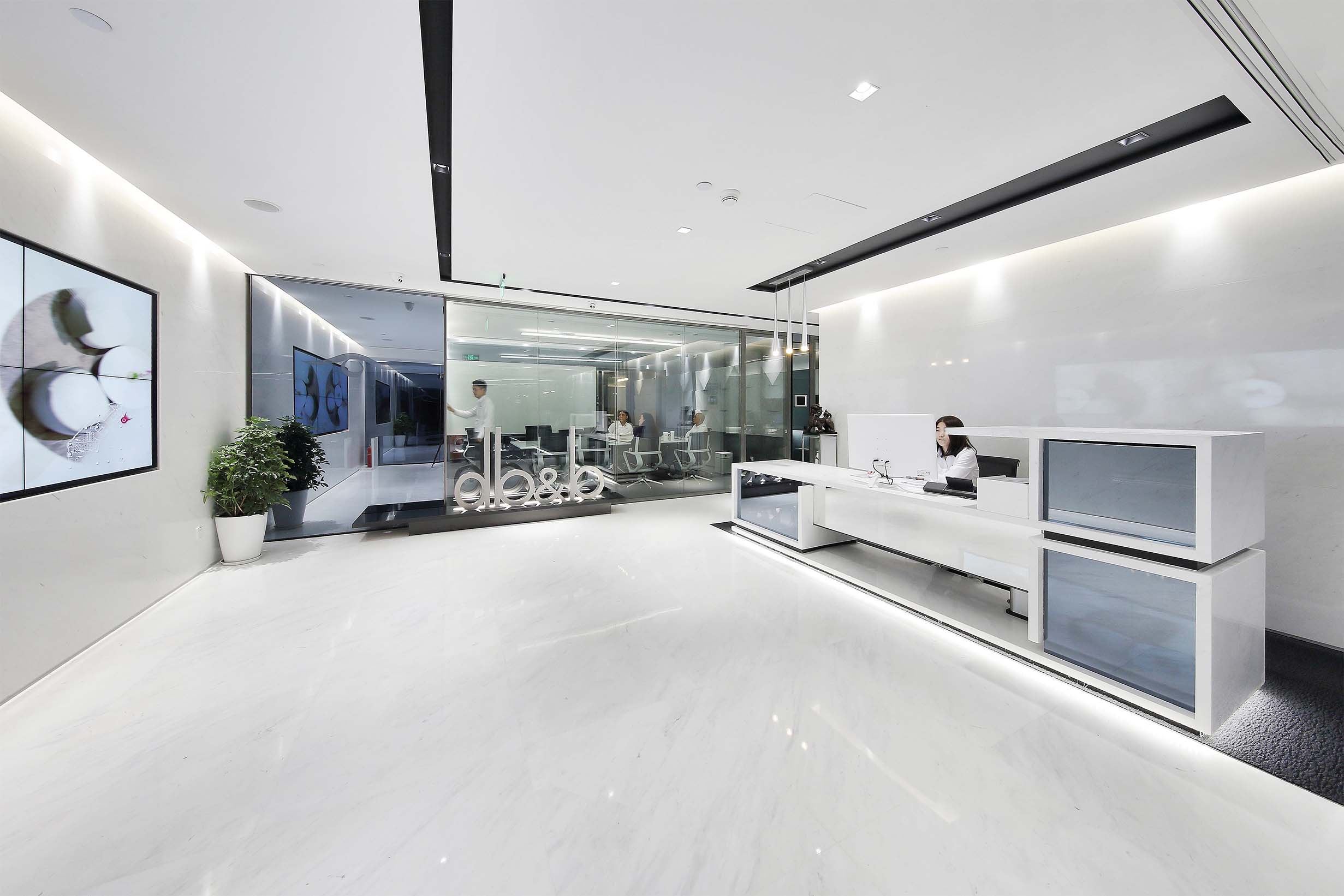 DB&B Group marked another major milestone as we entered the year 2019. We mark new beginnings as we unveil our new 'home' in Shanghai and this brand new space speaks volume of how we constantly push the limits of design innovation. Measuring a total 8,000 square feet, this workspace at Shanghai International Tower is home to 60 employees and is a clear representation of the firm's commitment to in design innovation and construction excellence.
Our Very Own Creative Playground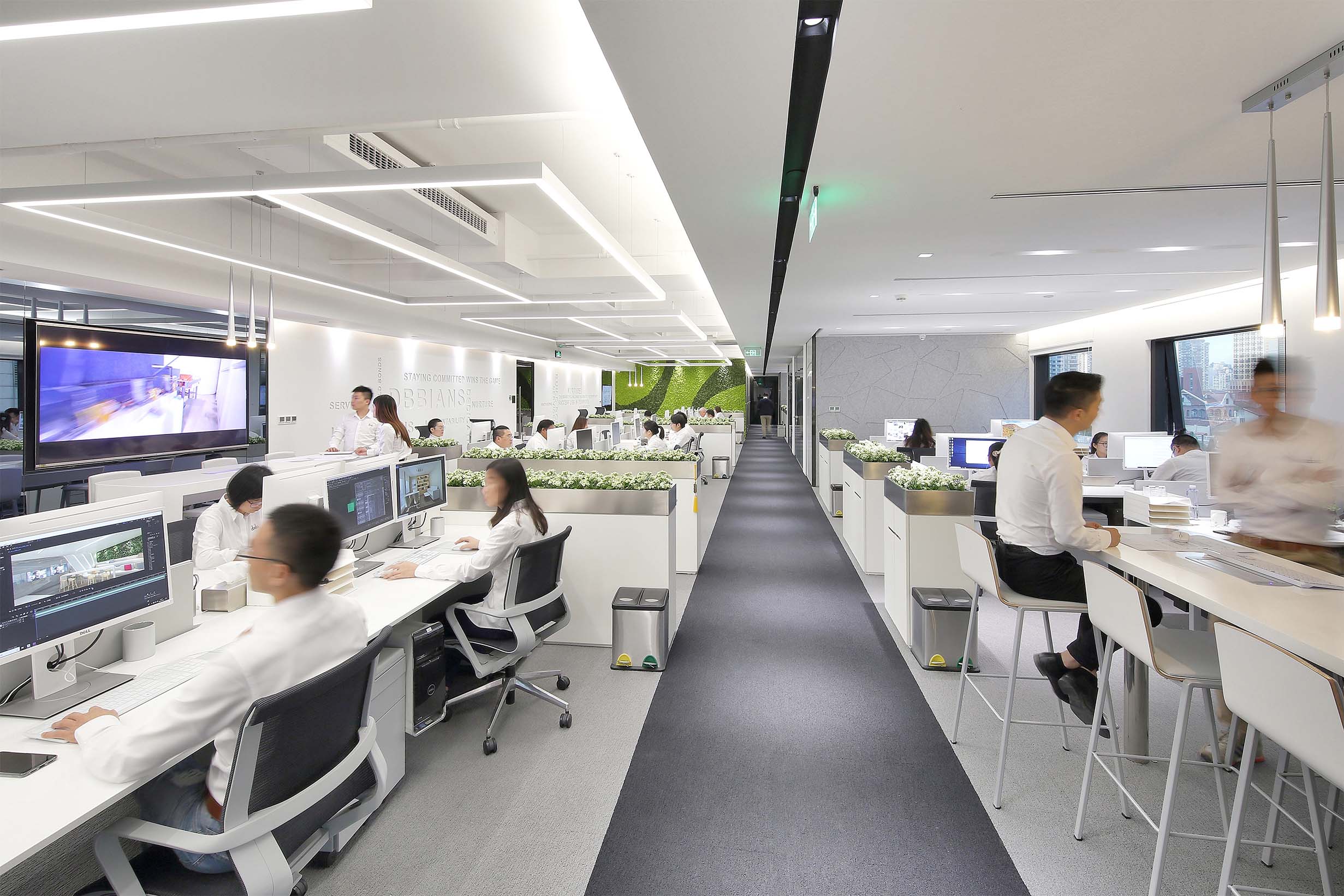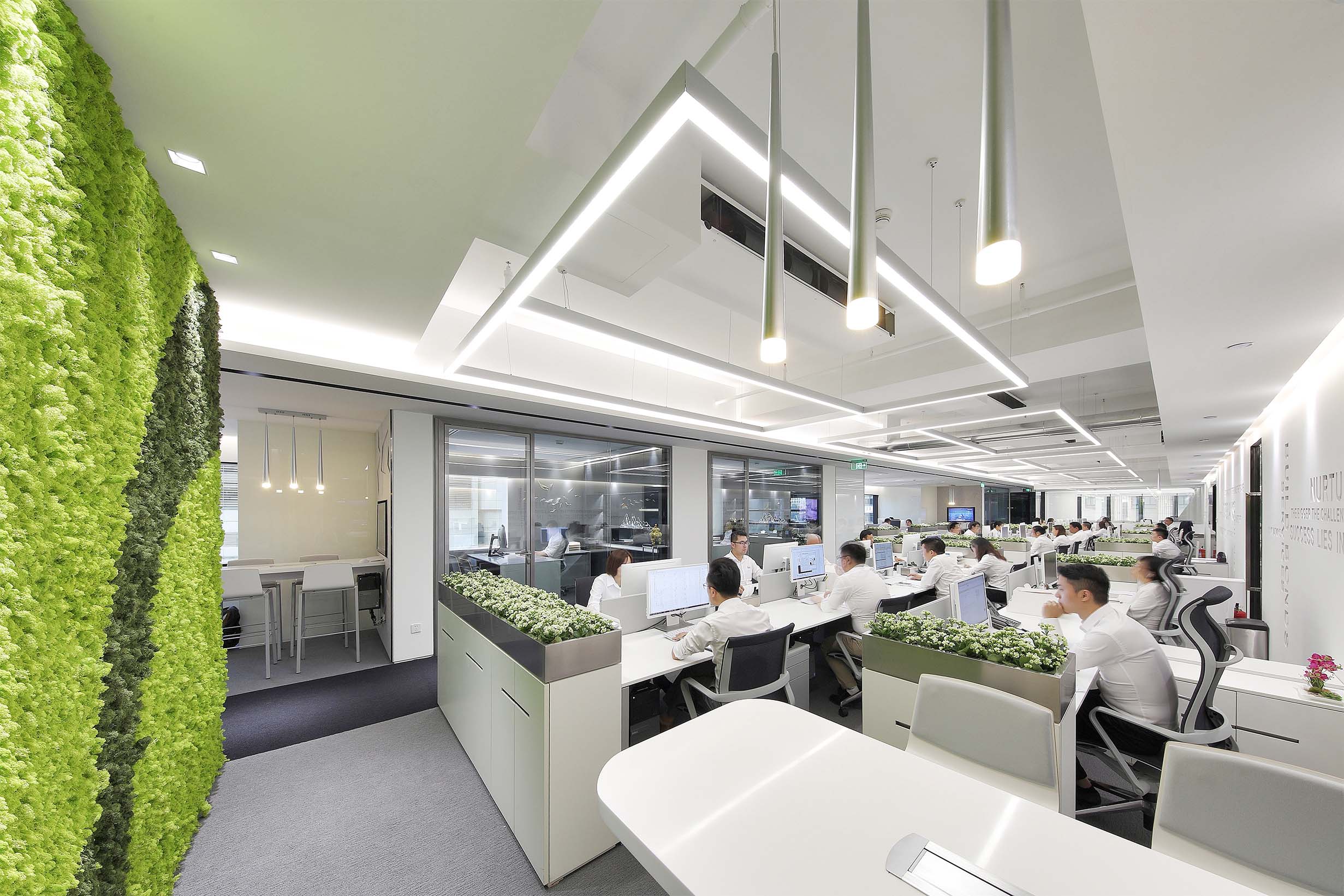 Led by the co-founder and managing director, Billy Siew worked with the design team closely to conceptualise an office that speaks of the firm's sleek brand disposition. The minimalistic, bold look and feel is the perfect backdrop to an understated ambience whilst still creating a visual impact throughout. Siew was pivotal in the design direction and execution of a bold colour palette encompassing white, black and grey. He personally took to the drawing board to design the bespoke reception counter that resembles an artist's impression of the DB&B logo.
"Metaphorically, we see this office as somewhat like a blank canvas, a starting point in every commercial project we undertake. One that offers endless possibilities and imagination. And, we are filled with anticipation on how far we can push the boundaries of creativity. Within this canvas of imagination, we have injected smart technology, architectural showpieces, biophilic influences, making it our very own creative playground."
BILLY SIEW, Co-Founder & Managing Director, DB&B Group of Companies
Work zones are laid out in an open, forthright manner. Collaboration spaces that flank the desk zones are equipped with the latest equipment to aid in brainstorming and idea generation. Employees have the flexibility to work the way that best supports them. Quick and fuss-free link-ups to pop-up screens at huddle spaces and meetings rooms encourage seamless discussions.
Large-scale mirrors are used to enhance the depth of space. At the breakout area, the element of surprise is further amplified with a custom-designed contouring feature that's molded from Glass Reinforced Gypsum (GRG). This high strength to weight ratio material is a multi-layered composite that can be easily molded into a variety of shapes and sizes, with seamless application and minimal joint lines. The bold, meandering and seemingly endless structure resembles an avant-garde art installation is one of the space's key showpiece.
Stepping Up with SMART Office Technology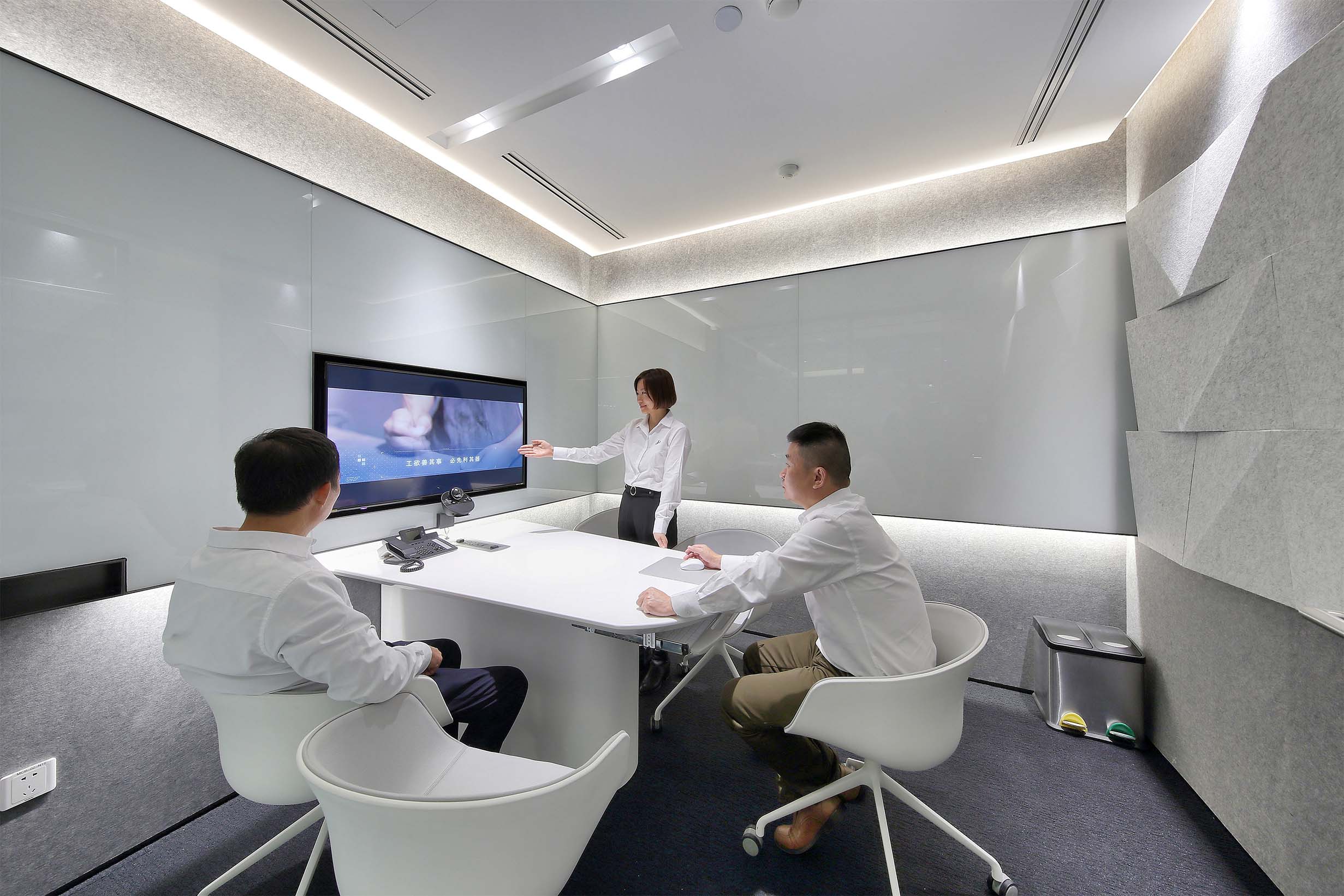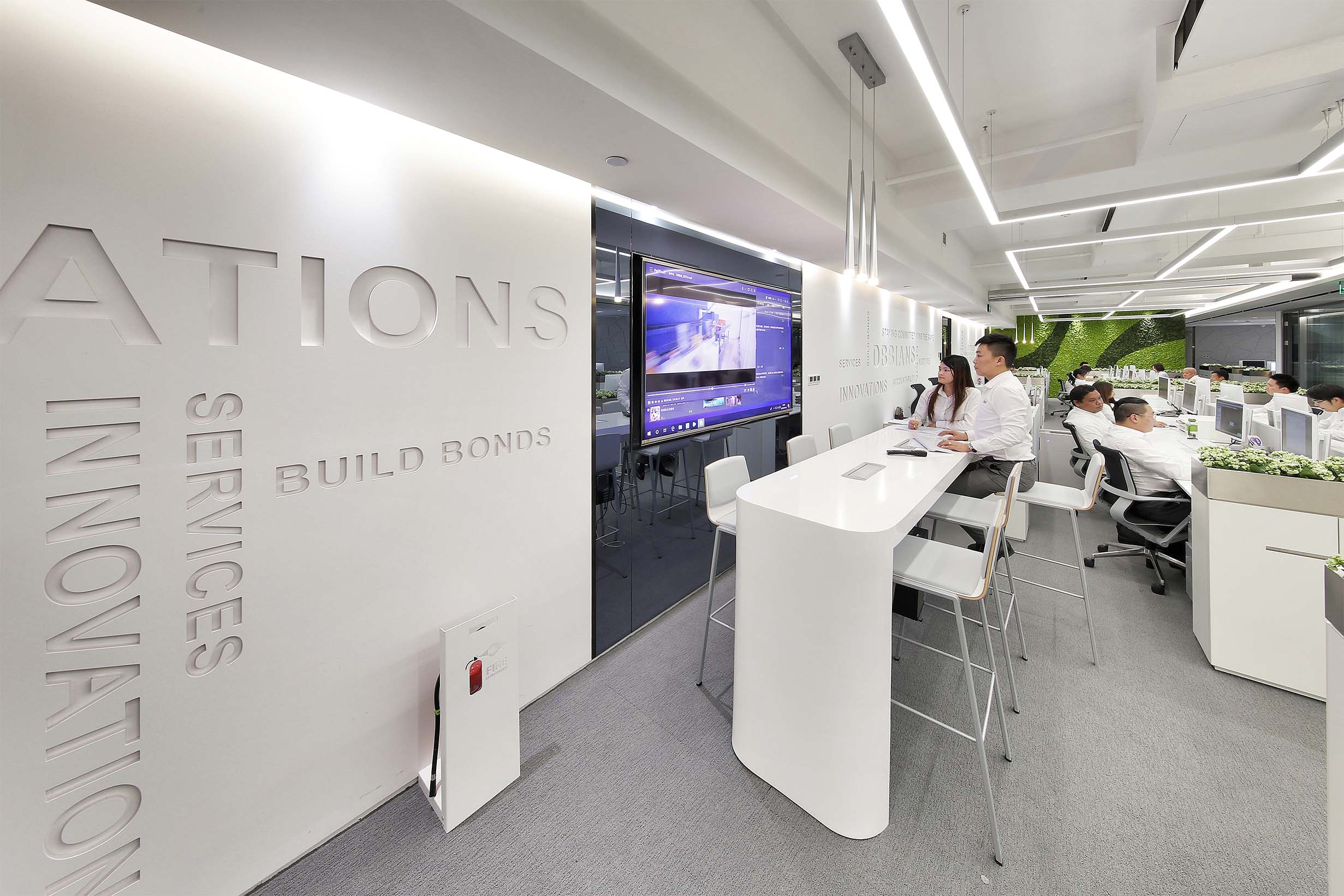 To future-proof the workspace, the firm applied SMART office technology such as facial recognition for attendance monitoring and security management replacing previous biometrics and card access systems. Room booking systems are linked up to a central mobile application that manages employees' administrative matters as well. Siew ensured the office is well connected with conferencing facilities especially in the meeting rooms which are used daily in communicating with other DB&B branches in the region.
"It's time to step up our game in the commercial interior design industry by strengthening the brand. We aim to deliver design innovation to all our clients and we wanted our new office to be the representation of that"
According to Siew, the integration of SMART office technology is vital to increase efficiency and productivity of the workforce. These automation systems enable employees to be truly agile and mobile.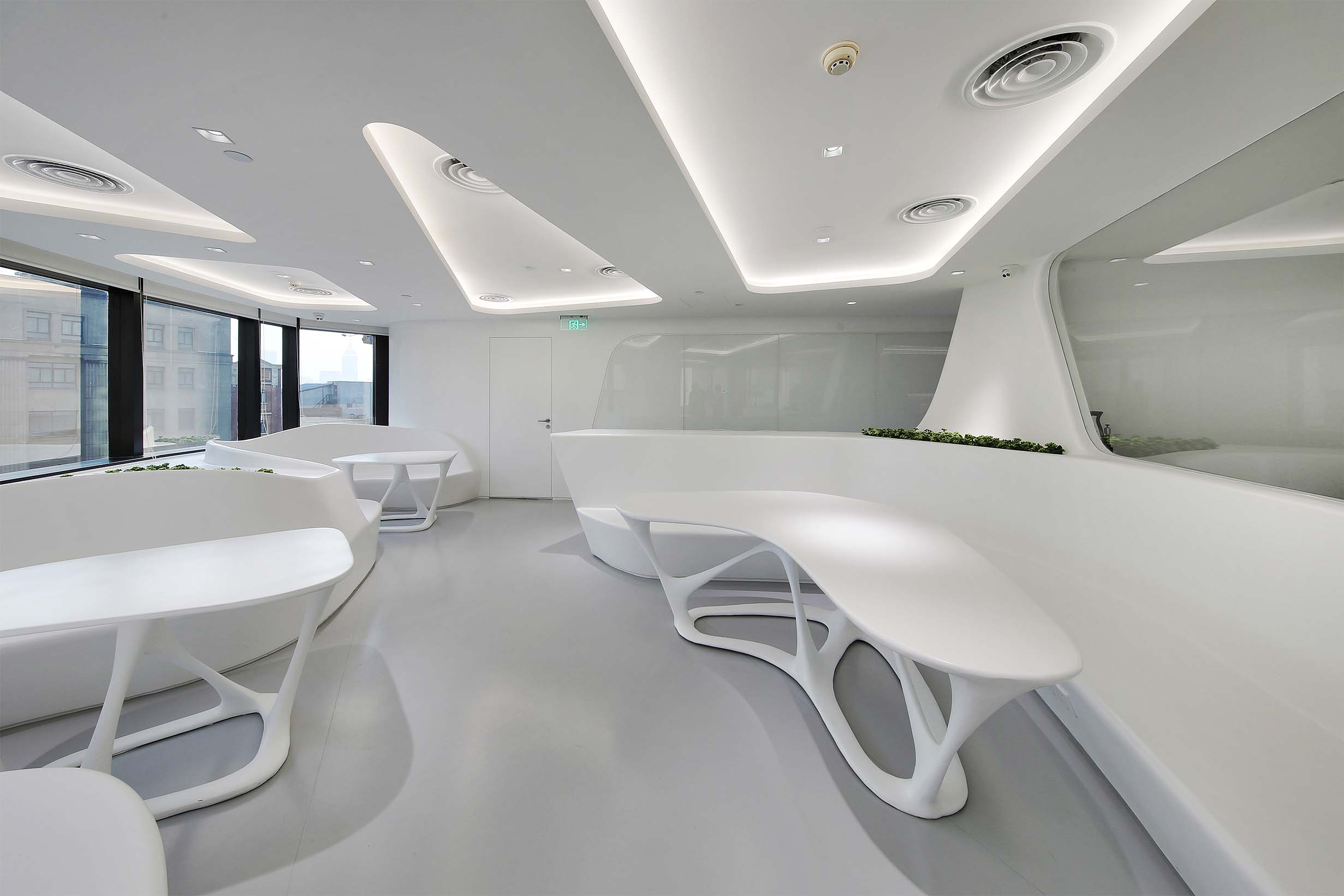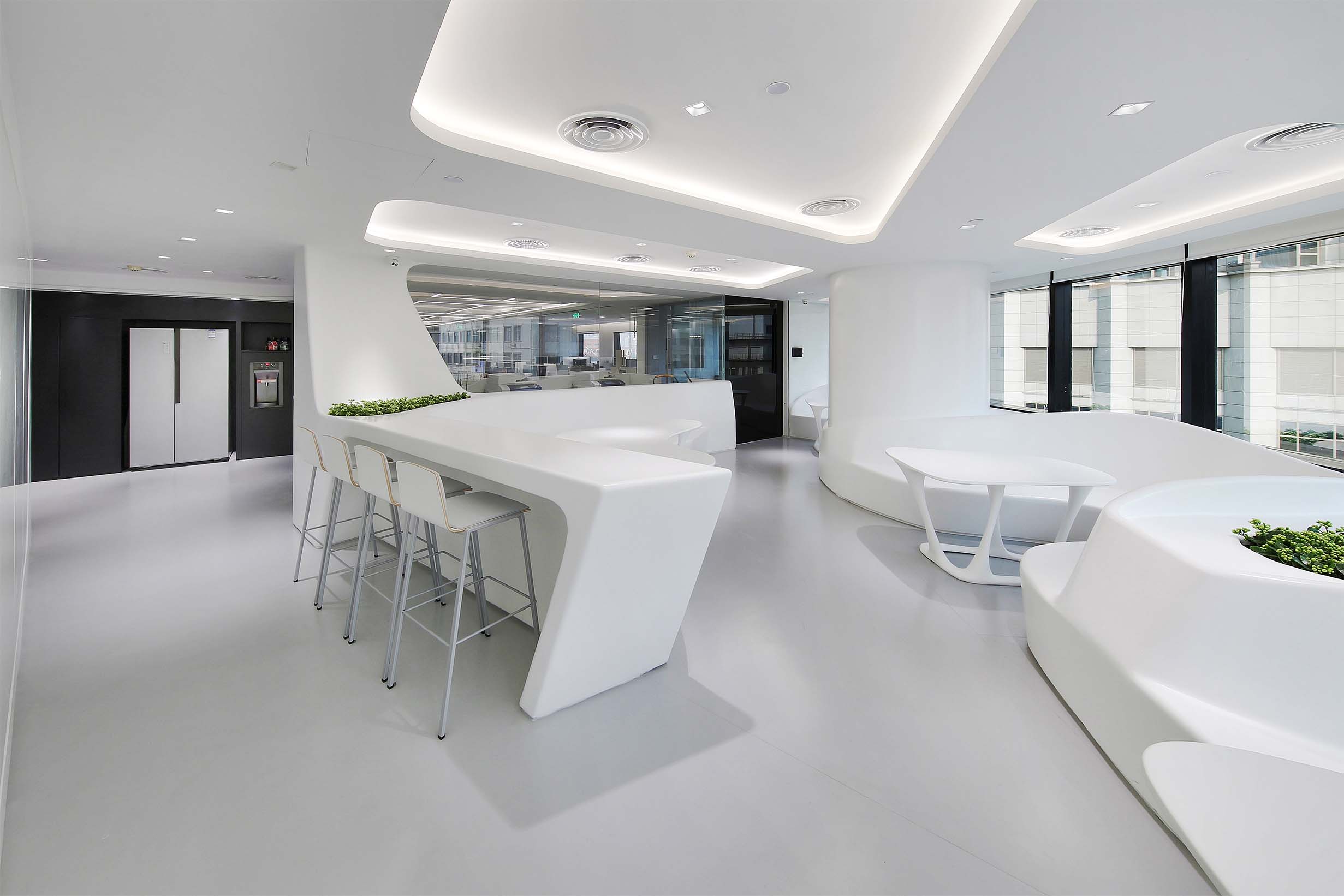 About DB&B Group
The DB&B Group is a leading interior design consultancy and construction firm with offices in key Asian cities – Singapore, Shanghai, Beijing, Bangkok, Kuala Lumpur and Manila. The company offer personalised, professional and well-executed interior solutions. DB&B also operates a network of 100,000 square feet factories in the region. The group have received several international awards including the Interior Design Excellence Award, Hong Kong Global Design Awards, International Property Awards, SPARK Awards and the FuturArc Green Leadership Award.