Singapore, October 2017 – DB&B Singapore has officially opened its newly expanded and improved production facility, located at Loyang Enterprise. For the regional interiors specialist, this facility replaces its first which has been in operations in Eunos since 2005. Expanding from its previous 12,000 square feet to the new 26,000 square feet facility – this new facility is custom-designed to meet robust operational needs, fully-equipped with more machines, a full office set-up, meeting rooms, storage and event spaces.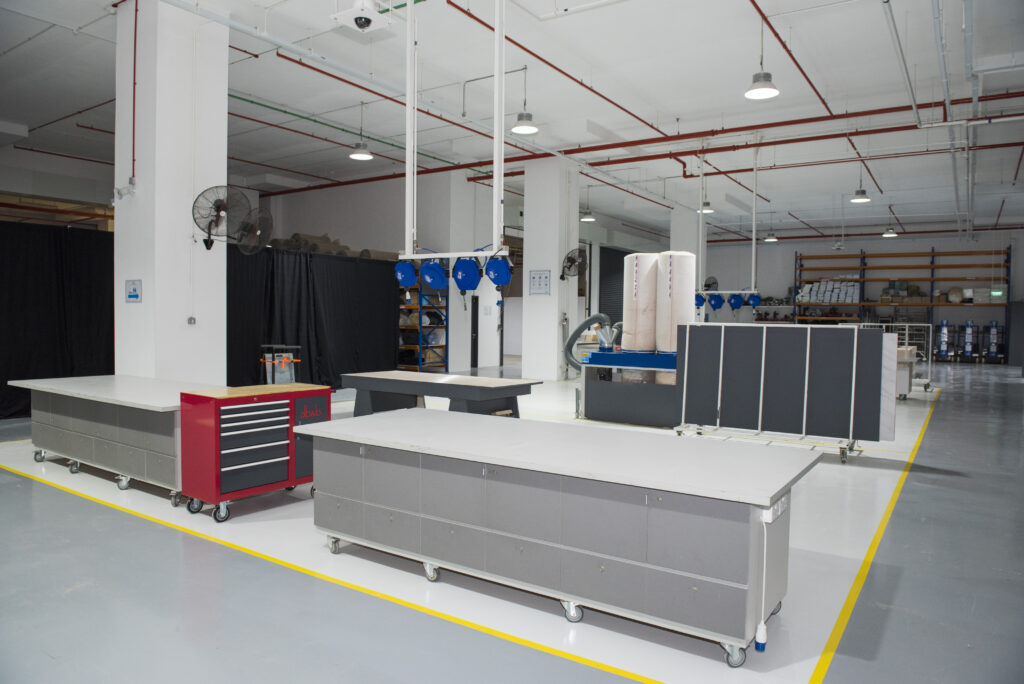 New machines such as the Computer Numerical Control machines are poised to support their business the field of commercial interior design. With more workspaces and workers, the facility caters to more sophisticated and precise woodworks.
At the event, Executive Director of DB&B Singapore, Paul Cheng said, "Whilst we continuously strive to improve our support systems to cater to clients' needs, we also remain committed to the environment, as well as the well-being and safety of our people. The facility is equipped with a centralized dust collection system to collect dust from work points and dispose them responsibly. The spray-paint room is also fitted with a water filtration system to capture paint vapours, preventing them from recirculating."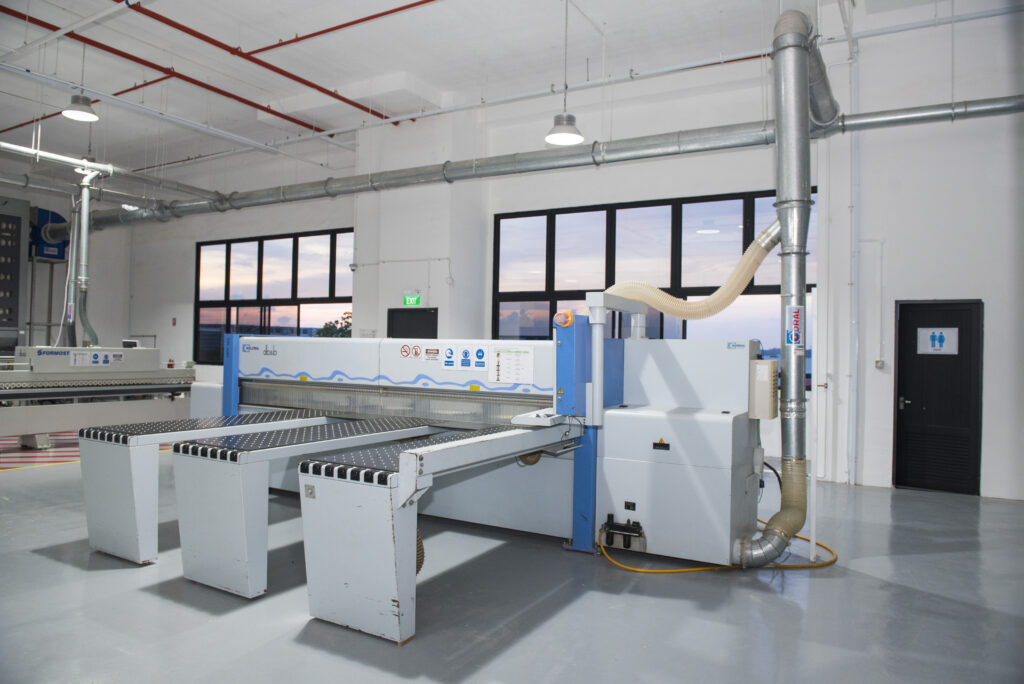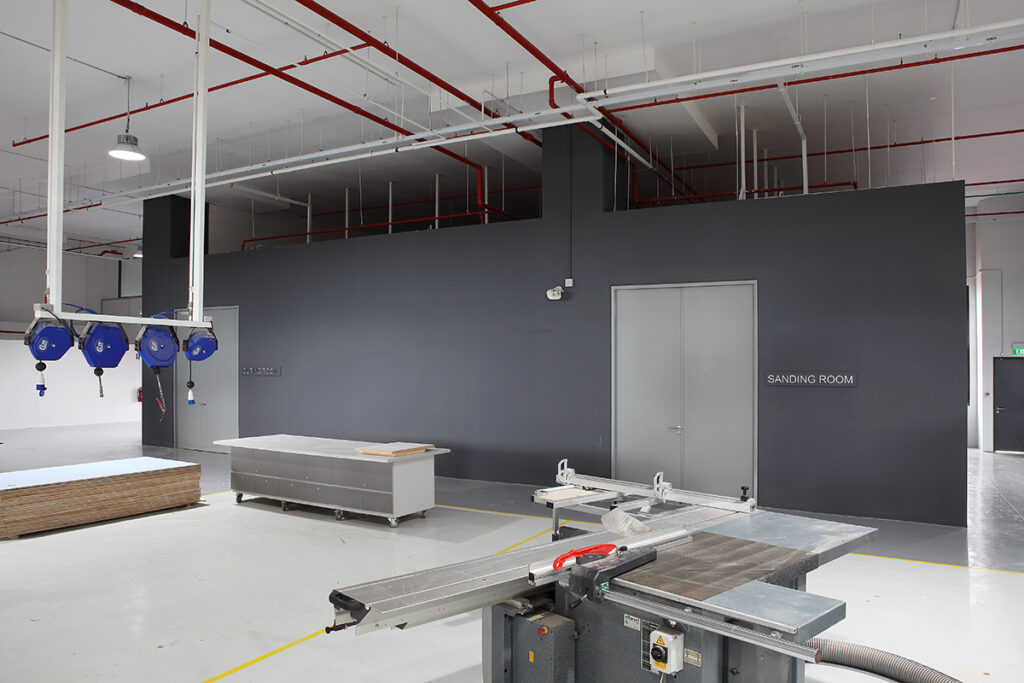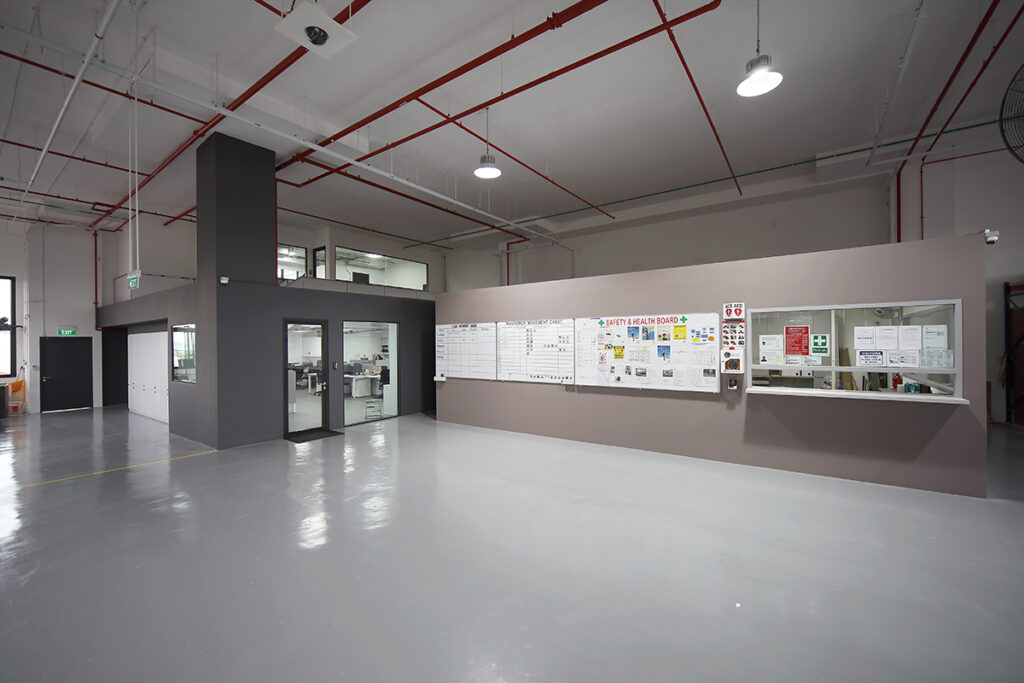 This new builder's workshop forms an integral part of the DB&B Group's network of over 100,000 square feet of production facilities in the Asia Pacific region.
During the launch event, Cheng also took the opportunity to thank all clients, business partners and staff for the valuable partnerships and support to DB&B for the past 21 years. He also reiterated the firm's steadfast commitment in doing great work with the partners, for the clients.