A Diverse Working Environment in a Local Context, Designed with a Global Approach
When Food & Beverage Multinational Danone planned its Asia Pacific headquarters in Singapore, they envisioned an 'agile' workplace that caters to its regional and local employees, and at the same time, reflects their mission to build a healthier future.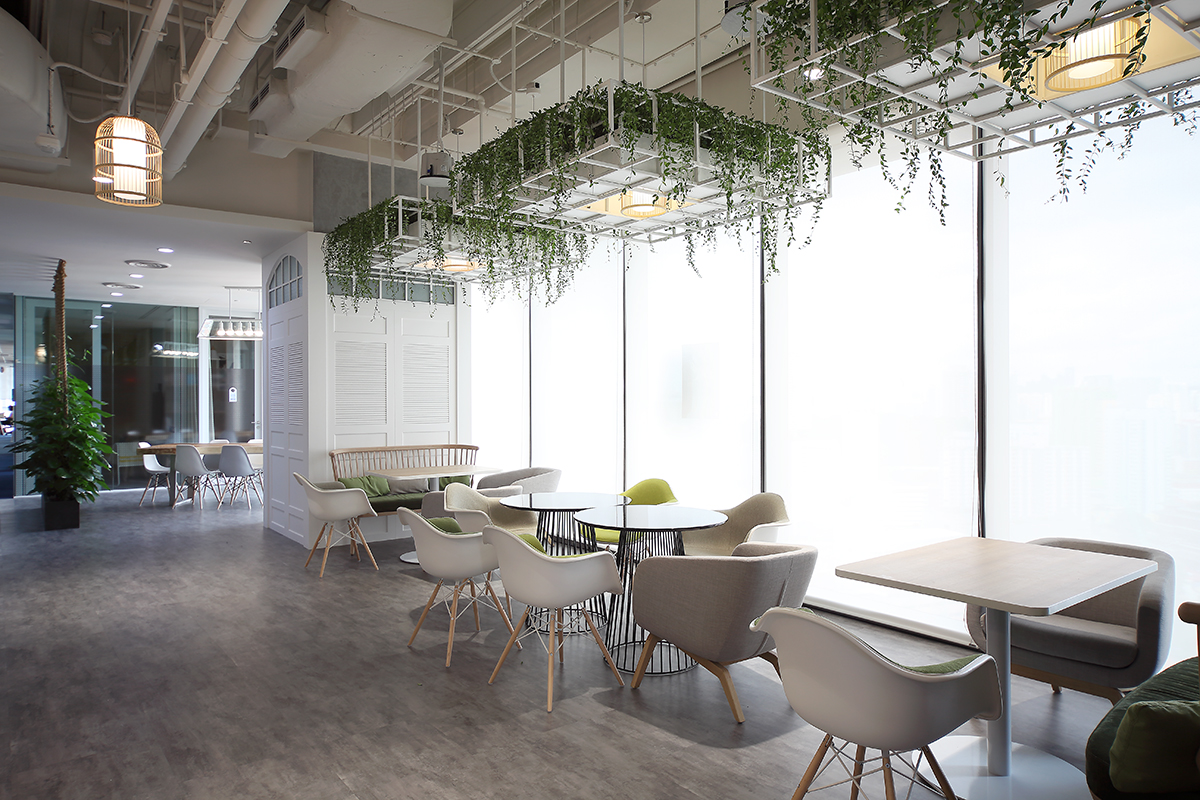 Agile Work Settings Offer Flexibility and Encourage Collaboration
In-depth surveys, interviews and workshops were conducted to discern the needs of the users. Findings revealed an agile work setting would appeal to both regional and local employees, providing the flexibility and support they needed.
Planned autonomous 'neighbourhoods' are effectively zoned to meet work (with amenities), collaboration and storage needs. A mixture of workstations and high desks (hot desking) provides employees with the flexibility to choose where they want to work according to nature of task on hand.
Collaboration is central to Danone's teaming culture. Collaboration areas are designed to be more relaxed and informal with vibrant, expressive colours to facilitate social interactions and creative discussions. Implementing multi-functionality in various areas also allows versatility and multi-purpose use of spaces. For example, manager rooms are designed to double up as meeting rooms when unoccupied. Multi-purpose training room is also configurable to suit various event needs when combined with the spacious pantry.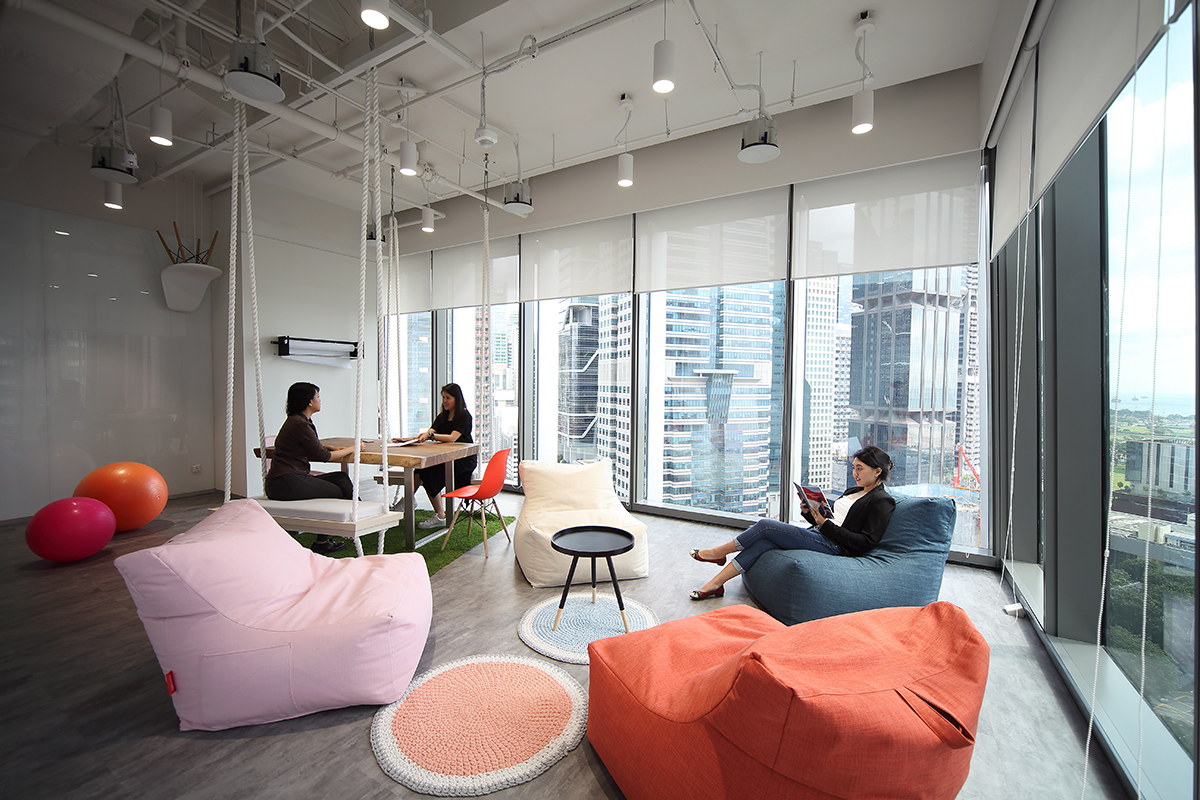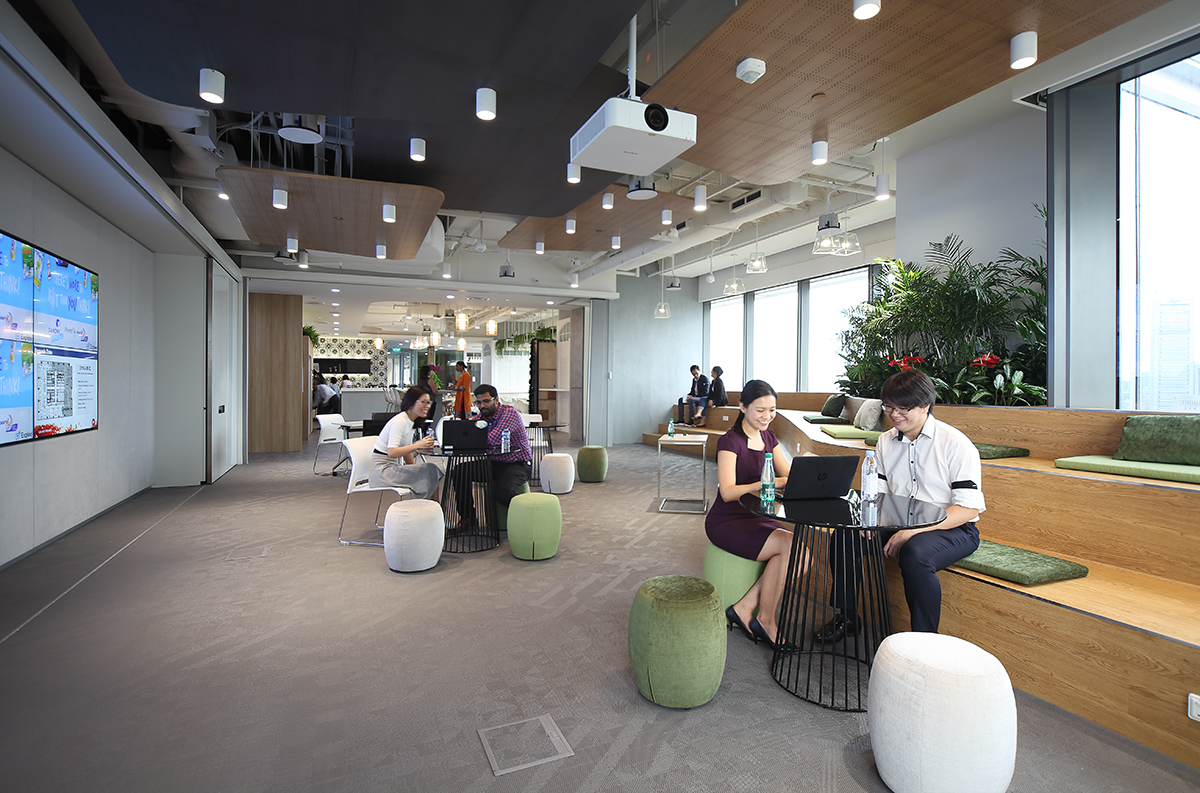 A Truly Sustainable Asian Hub
This Asian Hub clearly reflects Danone's commitment to sustainability. Starting from the impressive greenwall at the reception and surrounding greeneries peppered across the entire space, employees are also equipped with environmentally-friendly amenities to uphold the company's mission of building a healthier future. Sustainable innovations like the charge-as-you-ride, self-powered cycling devices that can generate power to charge mobile phones motivates users to choose an active lifestyle to be fit and healthy. The office was also granted the BCA Green Mark Platinum certification.
A clear representation of an Asia headquarters, the workplace embraces the region's eclectic cultures by incorporating unique themes for each zone. The different zones for the back-of-house are demarcated using special cultural motifs to represent Asia Pacific countries that Danone has presence in. The design team and the Client hand-picked each furniture and display accessories in each space.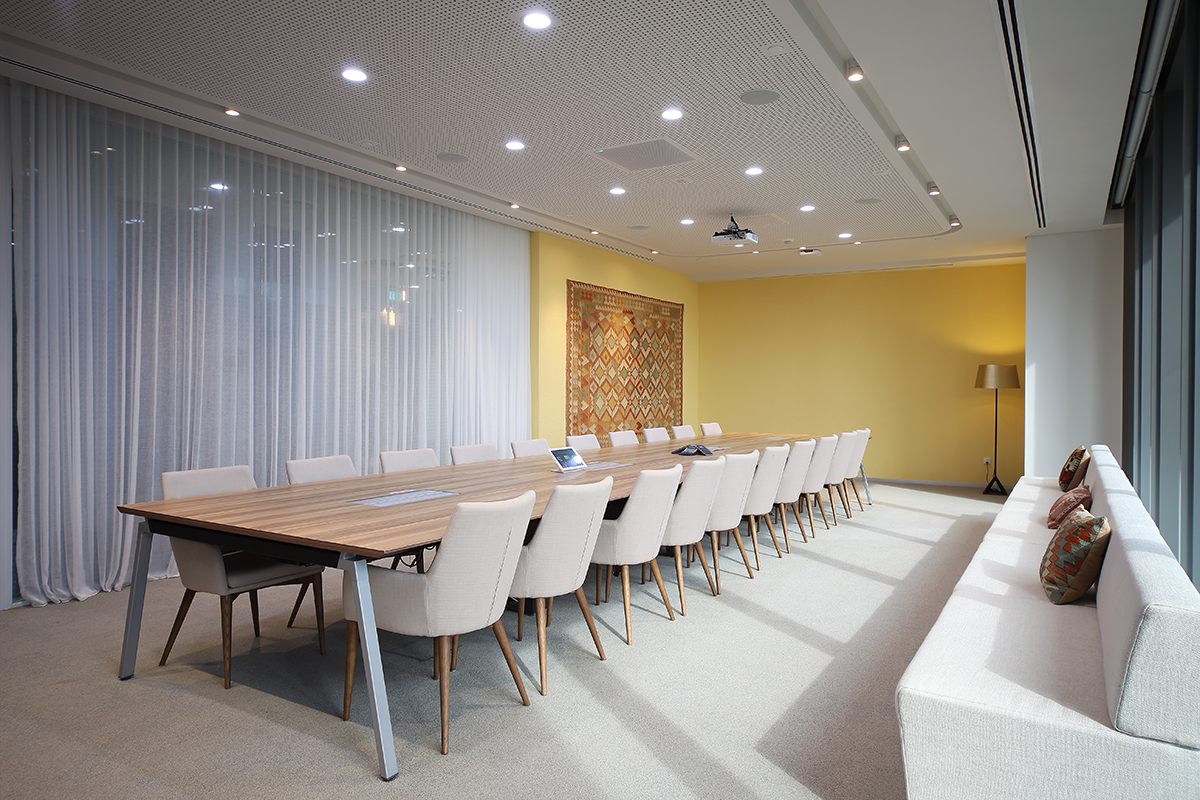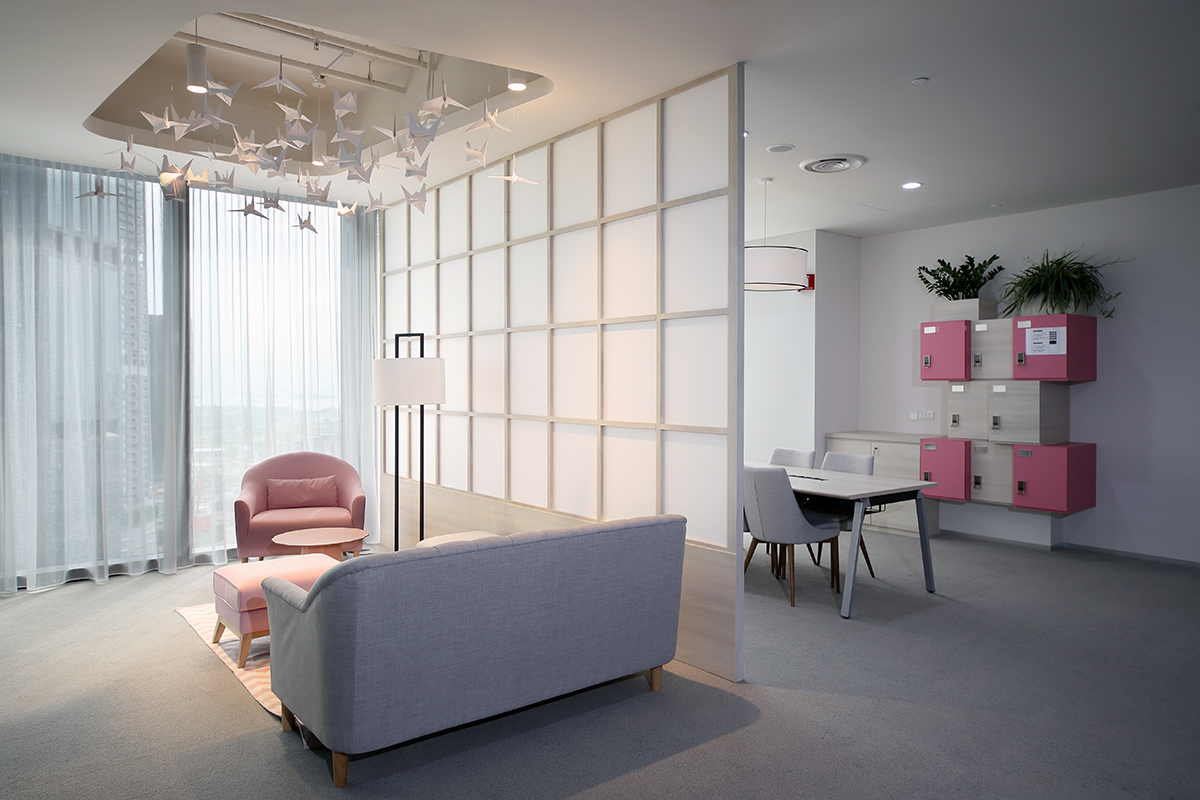 Encapsulating 'homeliness', the final design is unified by bringing a sense of belonging at the Singapore-themed pantry, a home for Danone Asia Pacific headquarters.