Howden Insurance Brokers ("Howden") is a leading independent international insurance broking group. Having selected the space at 79 Robinson Road, Howden appointed DB&B to design and build their workspace.
This project required DB&B to deep dive into how the Howden businesses work together to offer their services through a series of workshops. The goal was to create a more agile and collaborative working environment which considers space adjacencies to support Howden's day-to-day operations.
THE WARM INVITE
As a result, the new Howden office now boasts a suite of shared areas that includes a grand reception, high tech meeting suites, quiet rooms, café and training facilities.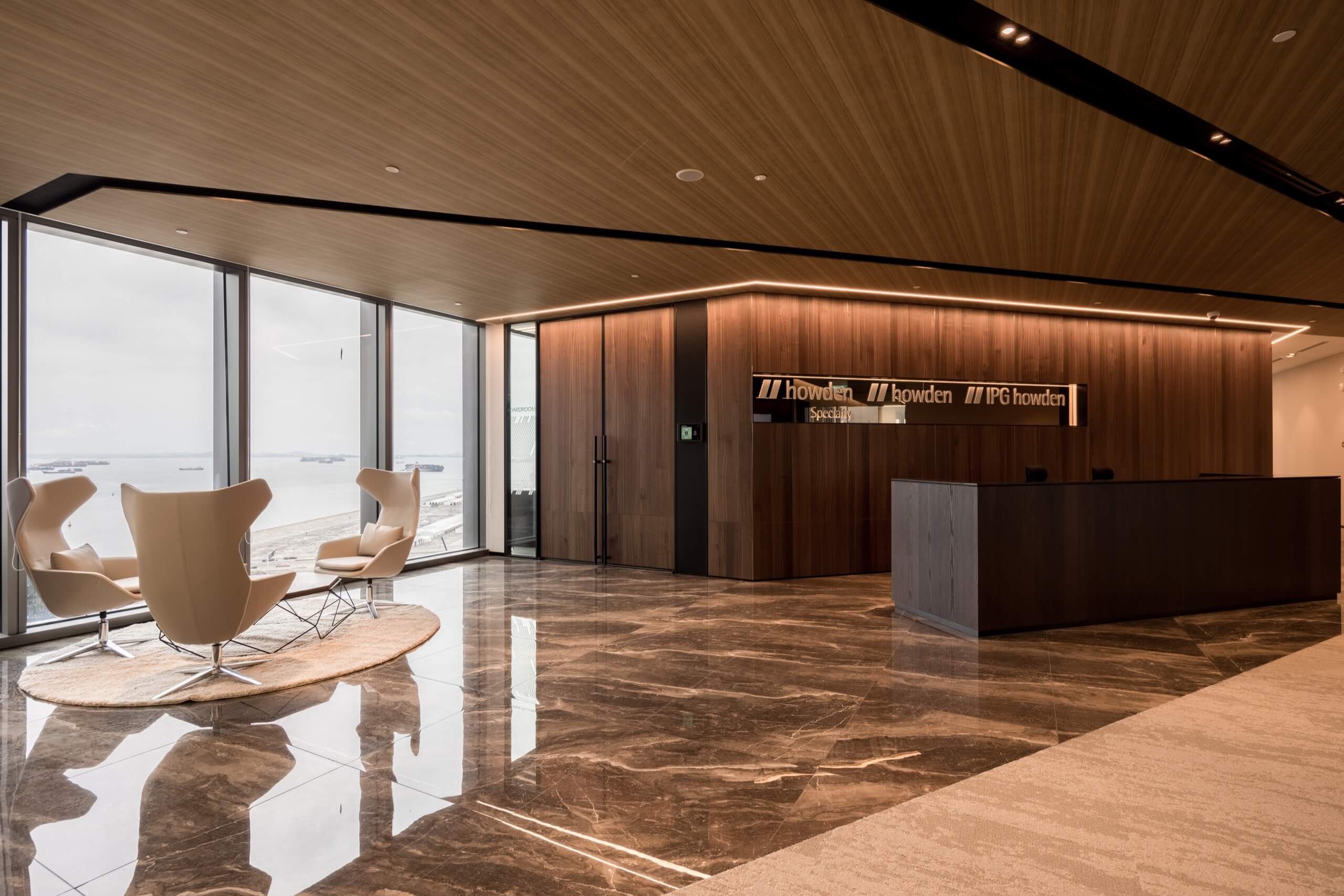 The grand reception greets everyone with an envelope of subtle sophistication, inspired by the notion of hospitality. Laid in an angled manner, this allows visitors unblocked vision of the magnificent panoramic views that surround this building. The reception desk spots an elegant quartz counter top with a backdrop that cradles all three of the business' logos.
The ceiling and floor pattern leads one seamlessly into a suite of meeting facilities. The various meeting rooms are dressed in a variety of unique and subtle themes that are simply visually-pleasing. Cushioned wall panelling, acoustic ceilings, nature-inspired wall paper, the sophisticated curation of lounge furniture and ambient lighting all but sum up the fine touches of hospitality.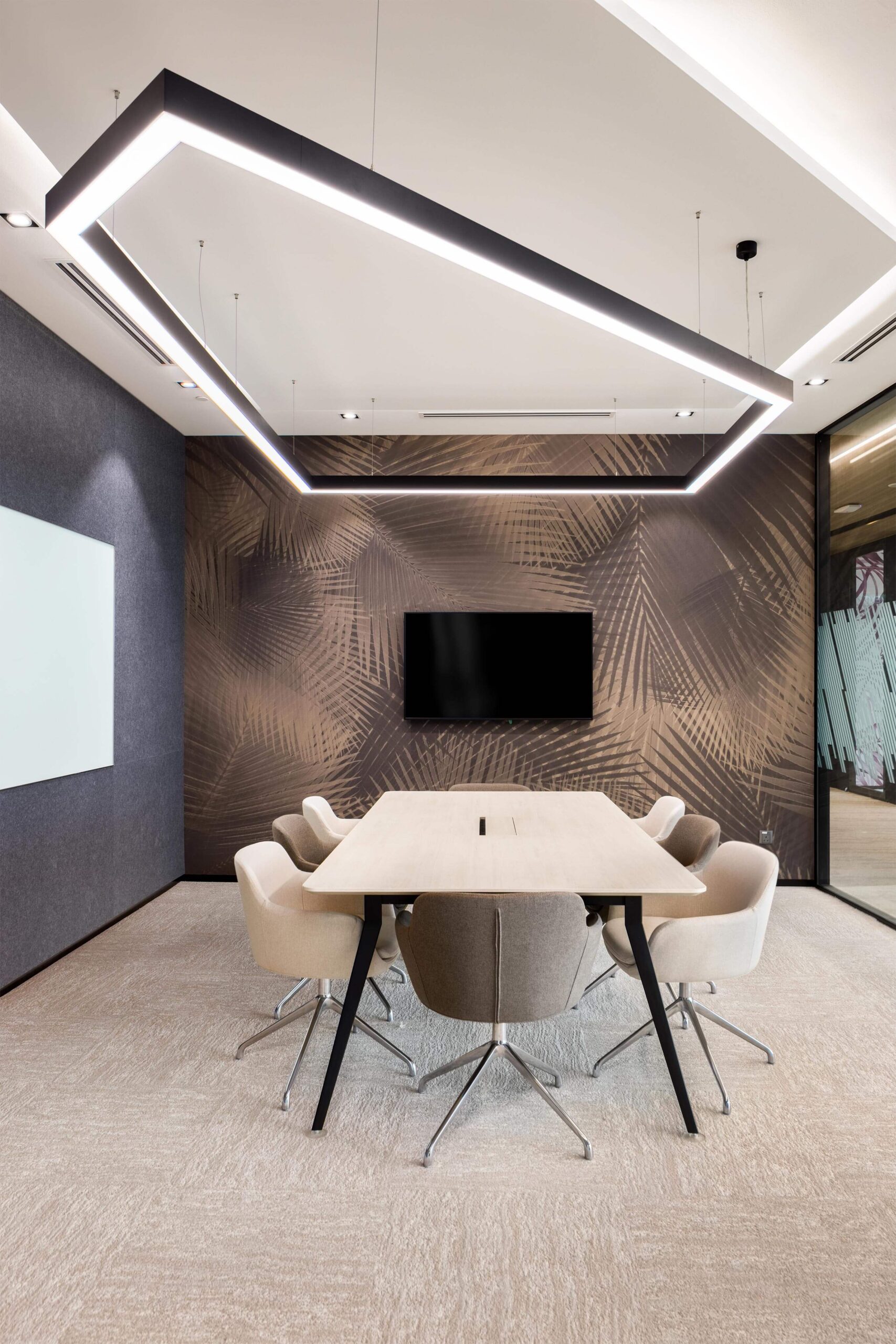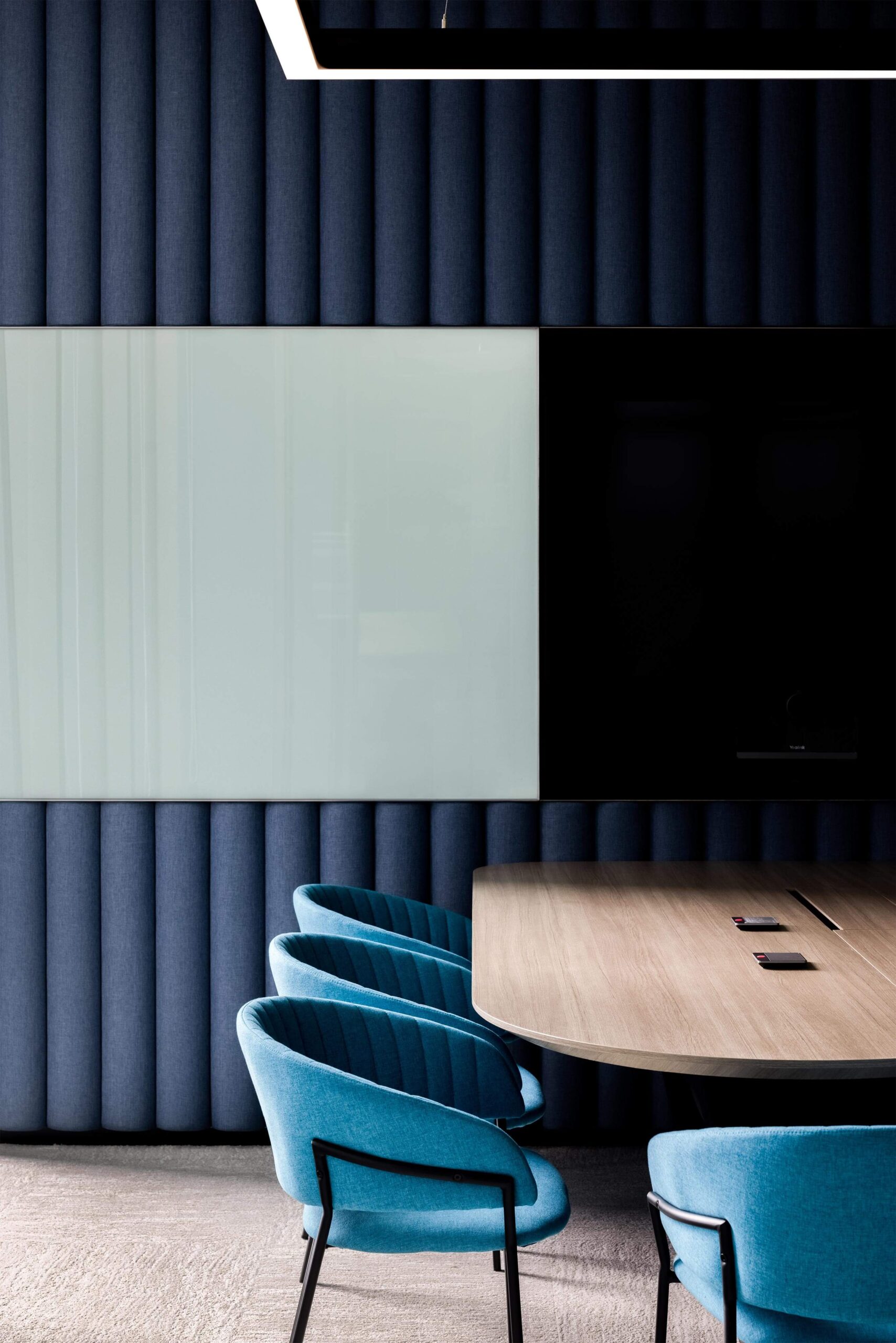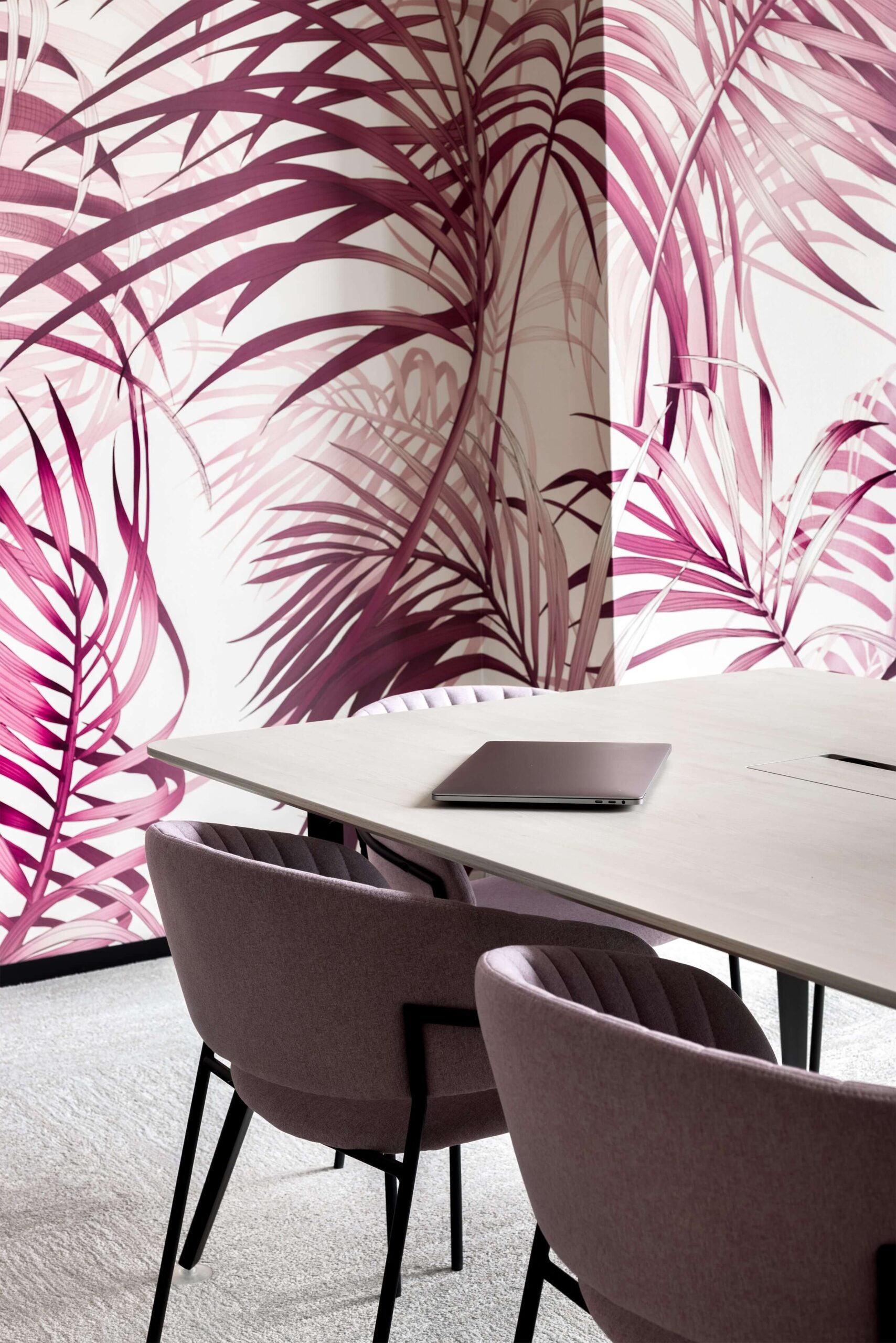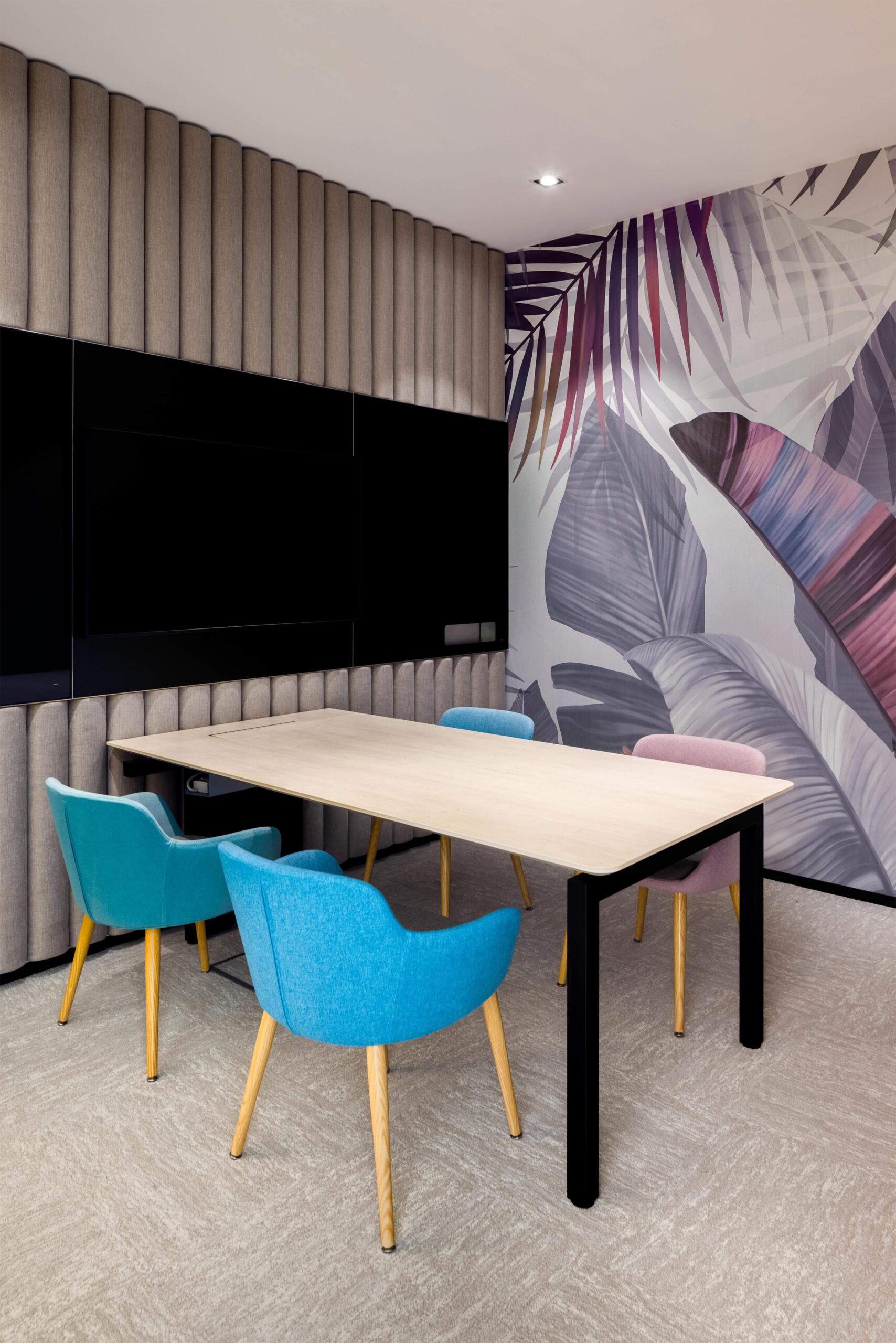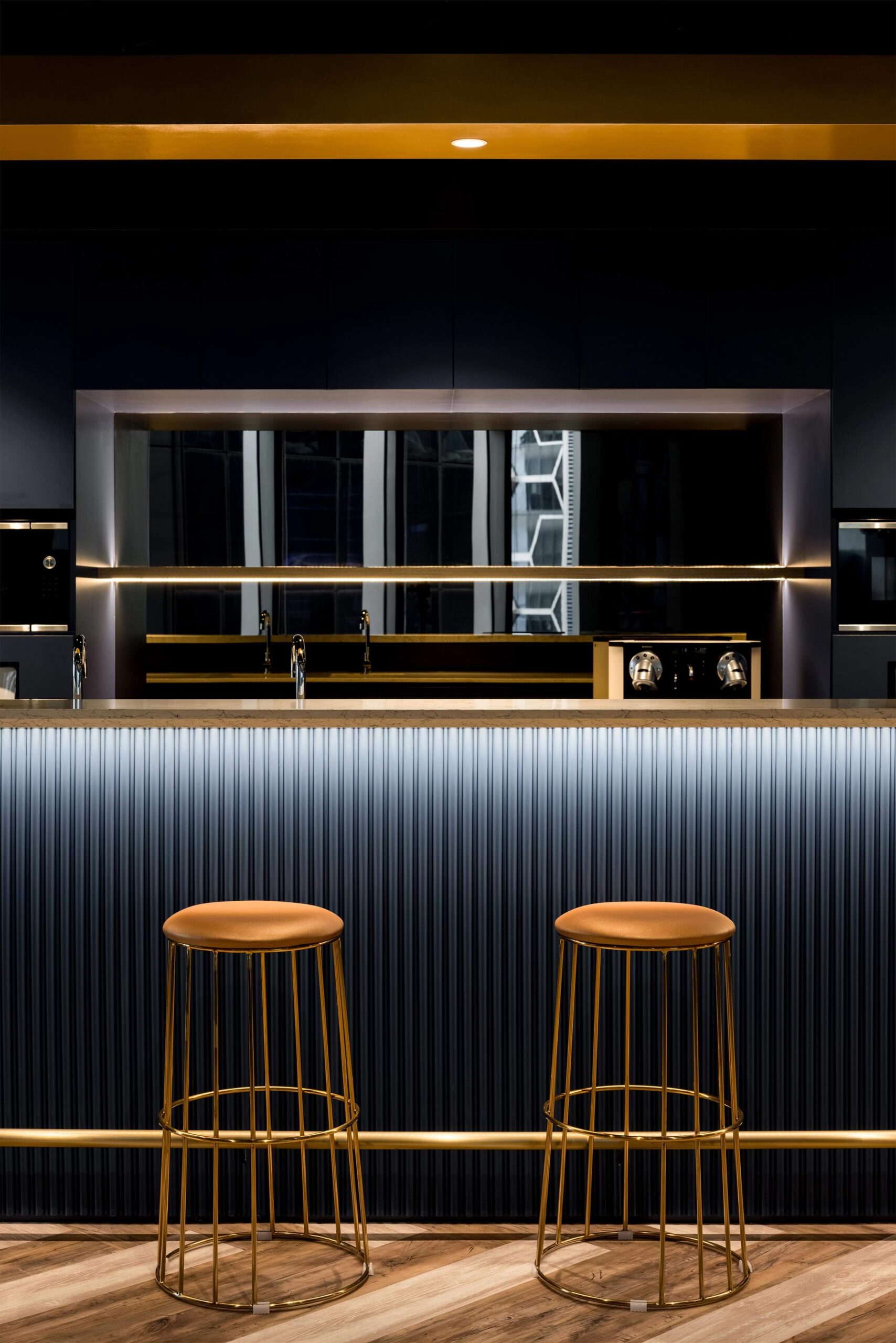 Anchored by a majestic central bar counter that offers hints of European influences, the café is clad in largely blue furniture with gold trimmings. This eye-catching combination of design elements motivates employees to use this space for meaningful work discussions or to simply catch a breather from work with full-length window views of the cityscape.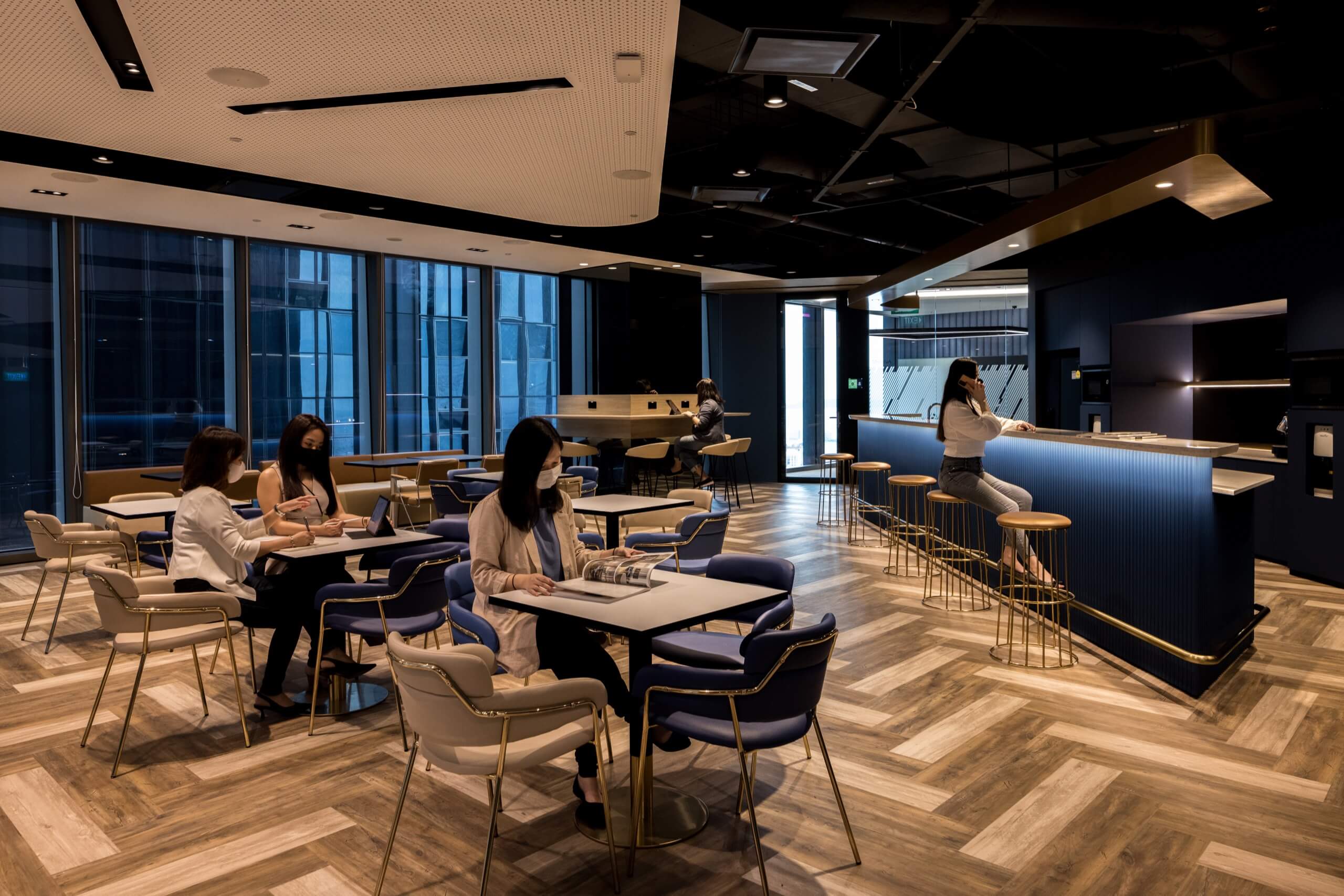 PROMOTING VISIBILITY
At the workspaces, DB&B opted to promote visibility and maximise the use of natural lighting. By opting for clear glazing over solid walls, visibility is maintained across the various spaces. The different neighbourhoods are equipped with amenities to support the operations of the respective businesses. Work benches are opted with collaboration areas peppered carefully or used as subtle space dividers. Quiet pods are also fitted for those who prefer more focused work. Smaller pantries are made available for the businesses should employees opt for a quick refill or to store their personal belongings in the lockers.