SINGAPORE – Following similar success in the past years, leading office interior design firm, DB&B Pte Ltd has been honoured with a Silver Award for Best Workplace Design (≥ 5001 sqf) for their design of Becton Dickinson's new office at The Strategy. Titled 'Experiential Journeys', this winning entry is DB&B's fourth award presented by the Interior Design Confederation Singapore. Past winning entries from DB&B include Garena, Shopee and Distrii offices.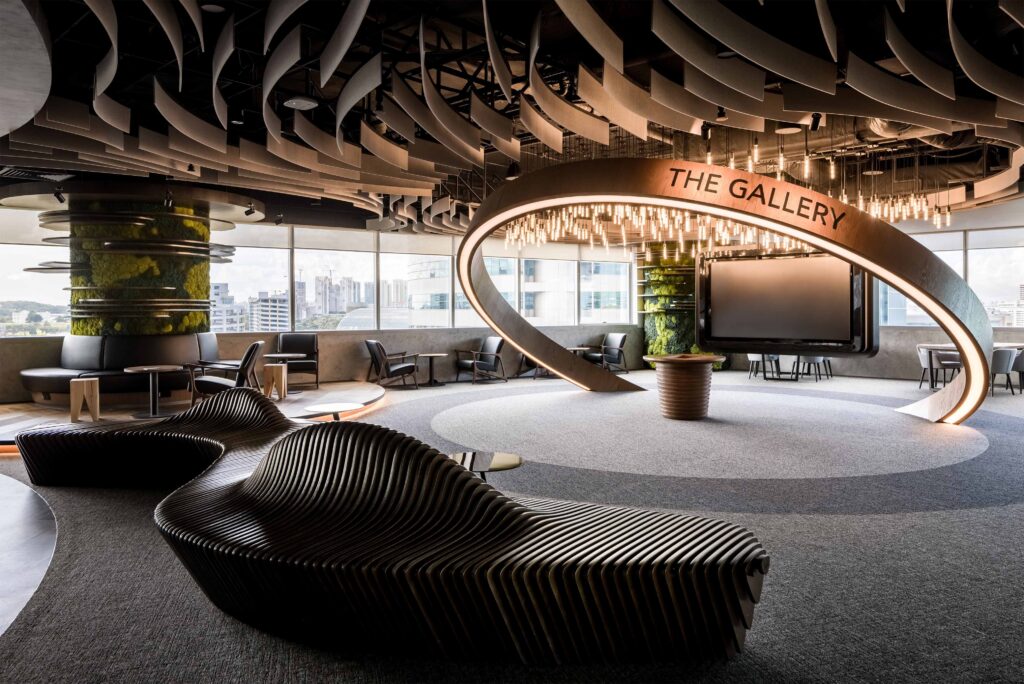 Considered an industry seal of excellence, the DEA 2021 received a total of 202 entries in two tracks: The Interior Design Excellence Awards (IDEA) for completed built projects by industry professionals; and the Spatial Design Awards (SPADE) for completed academic projects by design students. The IDEA section received 133 IDEA entries in 22 categories, while the SPADE section received 69 entries in the 9 student categories.

"The Design Excellence Awards 2021 has become an international brand of excellence in the world of interior design. In 2021 we have seen a tremendous growth in the quantity of submissions. IDCS received entries from China, Indonesia, Hong Kong, Italy, Japan, Malaysia, Philippines, Singapore, South Korea, Taiwan and Thailand, all of which displayed significant elevation in the quality and standards of Interior & Spatial Design," said Mr Cameron Woo, President of IDCS.
"Once again, we are very thankful to IDCS for this award. It has been a team effort to deliver this successful project. This award will serve to motivate and remind us to continuously support the needs of our clients through design excellence," shares Jeanette Siew, Executive Director of DB&B Pte Ltd.
Click here to read the full design story for Becton Dickinson. 
Read about Becton Dickinson's Gold Award at A'Design Awards here.