SINGAPORE – DB&B is pleased to announce that A' International Design Award and Competition has honoured us with the renowned Gold A' Design Award for our Becton Dickinson office interior design. This is our first gold award, and our fourth award conferred by this international benchmark of design excellence over the past 3 consecutive years.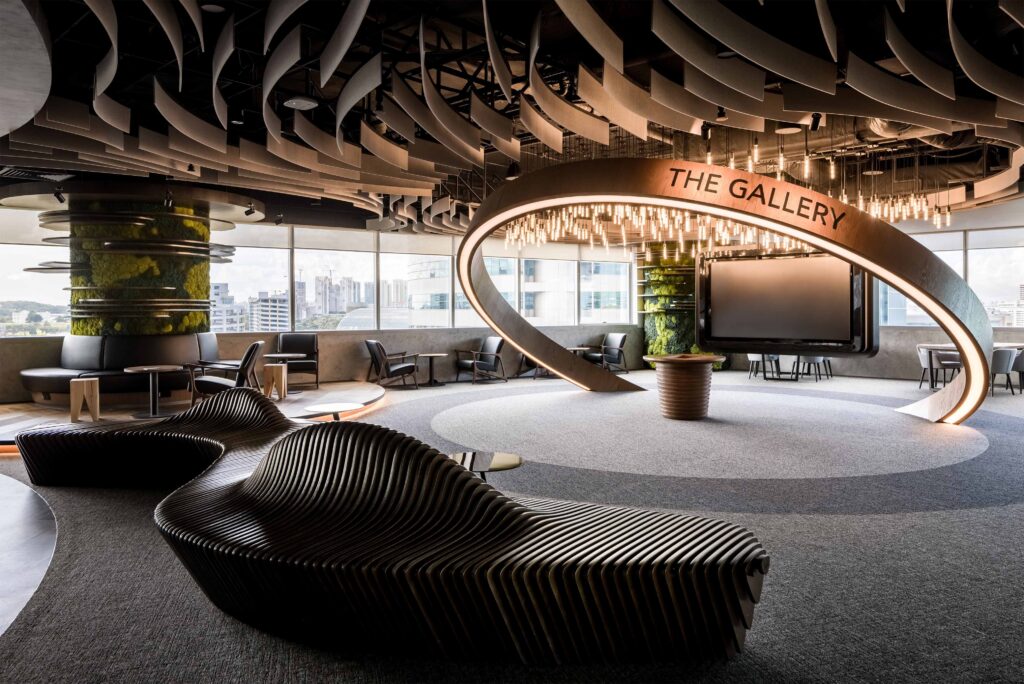 We are deeply honoured to be recognised by the World's largest and most influential design accolade, A' International Design Award and Competition as one of the top 3% percentile designs in this competition. From bronze to gold awards, we continuously strive to grow and improve our work to create purposeful and innovative designs for the industry.
BECTON DICKINSON, BD – HYPE TRIBE
Inspired by Becton Dickinson's "BD" consolidation exercise of key business units into one single floorplate, we knew we wanted to enable a blended community space, for the various tribes of BD to come together, unite and promote cohesions with one common language. This common language was articulated with a strong design language that formed the narrative for the different experiential journeys within the space.
Read the full design story here.
Explore Becton Dickinson's other design awards here.